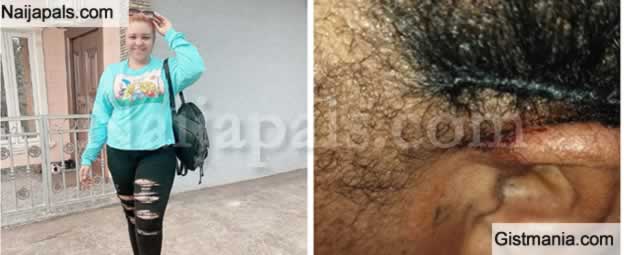 Nollywood actress, Abimbola Ogunnowo-Afolayan is crying out for justice on her instagram page after a landlord allegedly BROKE A BOTTLE on her mum's head for not paying security fee.

Broke a bottle? What kind of area is that? A Landlord?

Well the actress claims, her mom is also a landlord in the area. One thing led to another, and the man allegedly broke a bottle on her mom. The actress has now taking to social media to cry out over the situation and demand justice. Her cry out...



'

Quote

'WHAT DO WE CALL THIS MY GOD?
NOW THEY WILL SAY KEEP YOUR COOL SHE DIDNT KEEP HER COOL AND SOMETHING HAPPEN
LANDLORD TO LANDLORD !
SHE SAID SHE CAME OUT TO EXPLAIN TO HIM AND BEFORE SHE SAID ANYTHING THE MAN SAID SHE IS NOT GOING ANYWHERE !
THEY SHOULD LOCK THE GATE AND SHE SAID SHE WANTS TO DROP HER GRANDCHILD IN SCHOOL
AND THE MAN STARTED !
WE ARE AT THE POLICE STATION NOW BUT THIS WONT GO !
THE MAN CANT GO LIKE THAT
EARLING MORNING BEATING MY MOM LIKE THAT OH NO !
THEY SAID DONT TAKE LAWS INTO YOUR HANDS !
NOW I AM CRYING TO THE WHOLE WORLD !
PLS MY MUM MUST NOT FEEL THIS PAIN FOR NOTHING!''


See photos below: