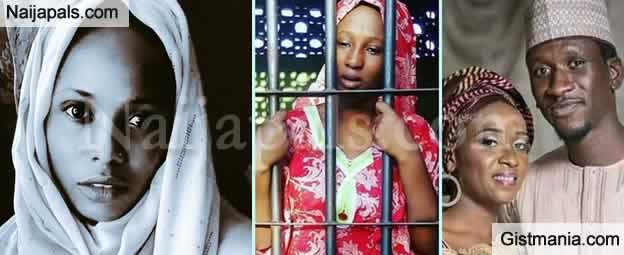 A female twitter user simply identified as Mrs_oumar has begun to rant, following the recent death sentence of Abuja based wife, Maryam Sanda who was found guilty of 'deliberately' killing her husband. The twitter user while siting her points sounded so much like a feminist and with her post which has attracted a lot of mixed reactions did not say otherwise of her.

Here is what she twitted below and some of the reactions:

You all will never understand her side of the story. women are very patient and if a lady takes an action that's as drastic as maryam's, it could only mean one thing.
She's had it up to her neck!


A billion more cases like "maryam sanda" can't teach me a lesson.

You all will never understand her side of the story. women are very patient and if a lady takes an action that's as drastic as maryam's, it could only mean one thing.
She's had it up to her neck! pic.twitter.com/1QptgsKpHV

— Mrs_oumar (@OumarMrs) January 27, 2020
Stop with your dumb replies already!
Maryam could have been any of you, carry una "holy holy" comot for my post.

— Mrs_oumar (@OumarMrs) January 27, 2020
[html]
May we be opportune to answer and respond to our test better
She was a mother and was sentenced to death
---