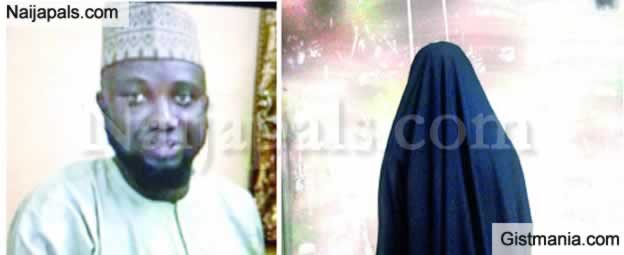 A cleric, Habeebulah AbdulRahman popularly known as Al-Edewy has found himself in serious trouble after allegedly assaulting a 16-year-old teenager in Osun

Though the rape victim's family opted for out of court settlement, AbdulRahman was re-arraigned in court following the pressure mounted on the police by some rights groups and the media.

The suspect who claimed the female student of his Islamic school he allegedly raped was his wife upon being arrested in 2019, was arraigned on a three-count charge bordering on abduction and rape. He was accused of taking the

Quote

"young girl to an unknown destination to have carnal knowledge of her and indecent assault by touching".



Premium Times reported that he was granted bail with the condition of providing a level 12 civil servant who owns a landed property- a condition which he met.

On Wednesday February 12, the suspect was re-arraigned on a two-count charge bordering on unlawful carnal knowledge and indecent assault against the teenager.