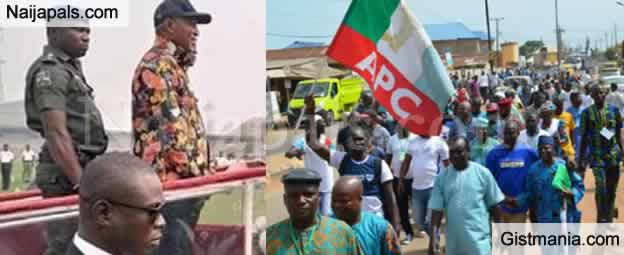 No David Lyon, no governor - APC Youths in Yenagoa, Bayelsa State capital set fire on the road ahead of inauguration of New Governor

This is coming after the APC National Chairman, Adams Oshiomole threatened that there wont be any other person sworn in the state if its APC's DAvid Lyon.


At the time of filing this report, the tension in Bayelsa Sate capital, Yenagoa is still very high.

The newly declared Governor, Duoyo Diri will be inaugurated today if all things being equal.


---