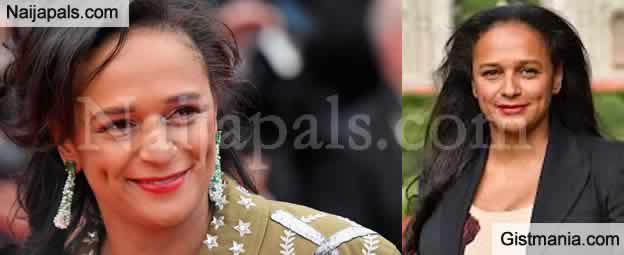 An Angolan court has ordered the seizure of the assets and bank accounts of the billionaire daughter of ex-President José Eduardo dos Santos.

The seizure appears to be part of an anti-corruption drive by the current government in oil-rich Angola.

The administration of President Joao Lourenço is seeking to recover $1bn (£760m) it says it is owed by Isabel dos Santos and her associates.

She has repeatedly denied wrongdoing during her father's term in office.

Often described as Africa's richest woman, Ms Dos Santos is estimated by Forbes magazine to have a fortune of $2.2bn.

The 46-year-old lives abroad, saying she moved from Angola because her life had been threatened.


---