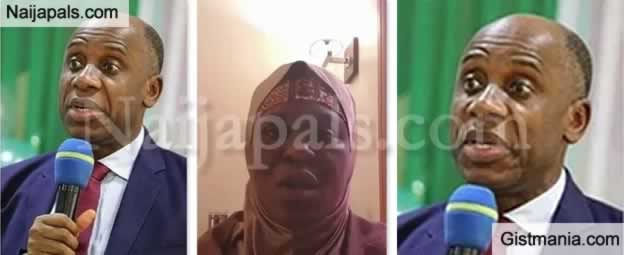 Human rights and political activist Aisha Yesufu blasted Transportation minister, Rotimi Amaechi for denying Sunday night attack on train passengers going to Kaduna from Rigasa station.

Amaechi had denied a report by Daily Nigerian about the attack, describing it as fake news.

But Aisha knocked the minister for lying in several tweets on Monday.



Quote

"Chibuike Rotimi Amaechi you should be ashamed of yourself. My sister, my brother and my sister-in-law were in that train. When your convoy scattered and you fled like a new born mouse whom water have been poured on, it was witnessed!. GOVERNANCE IS NOT BY LIES & PROPAGANDA!"

, she said

She punched Amaechi further in another tweet: Rotimi Chibuike Amaechi


Quote

@ChibuikeAmaechi instead of preparing notes to tell the President that the insecurity is real, you called it fake news. When they are done with us and our children, they will come after you and your children!


See Video Below..


Aisha Yesufu Attacks Rotimi Amaechi After He Denied Reports He Fled When Kidnappers Attacked A Train In Kaduna pic.twitter.com/xt4HlrLoOo

— GoldMyne (@GoldmyneTV) February 17, 2020
---