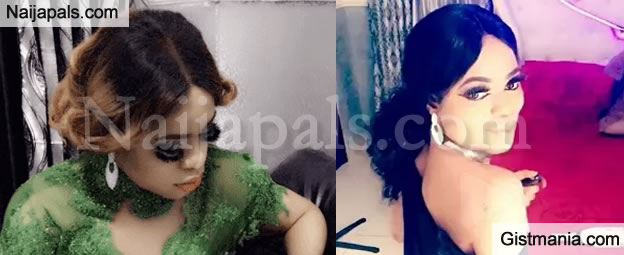 Nigerian male barbie, bobrisky has been slammed with a lawsuit, after he duped a lady who runs an eyelashes business. The Lady's outfit known as Royal hair kept signing celebs on debt, Bobrisky duped this woman of such huge amount.

The blogger posted a screenshot of a lawsuit filed against Bobrisky by the lady.

According to the blogger who also shared screenshots of messages from the same lady, who claimed to be the owner of the eye lash business the male cross dresser is parading as his on social media.

The lady also alleged that she contacted Bobrisky to help her market her goods worth 22.5 million naira, which the controversial celebrity eventually did, but she converted the sum of 7 million naira into her personal account.


---