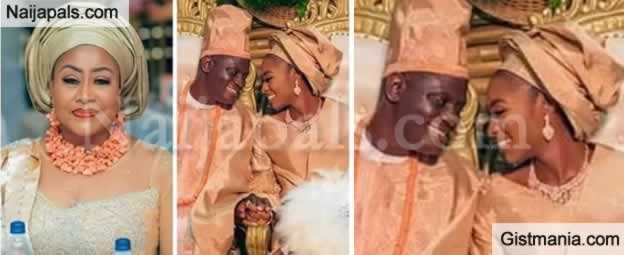 Ngozi Ezeonu's ex-husband accused her of marrying off their daughter, Ogechukwu Edwina Ezeonu, without his consent.

Remember, Ogechukwu Edwina Ezeonu wedded last Saturday, 15th February 2020 in a glamourous traditional ceremony in Asaba, Delta State.

Ngozi's ex-husband, who was notably missing at such an important event revealed that Ngozi Ezeonu married off their daughter without his consent.




He noted that as long as he is concerned, his daughter is not married.

In his word:

Quote

'I'm the real son of the soil in Igbo land and I am knowledgeable enough to some extent concerning Igbo marriage tradition in Anambra State. In the whole of Anambra State where I belong, a woman does not and has no legitimate right whatsoever to give out a fellow woman's hand in marriage. It is a abomination and taboo.

As such, Ngozi Denis Ikpelue has no legitimate right and authority to give out Ogechukwu Edwina Ezeonu's hand in marriage. As long as I and the entire family of Ezeonu and his kindred are concerned, Ogechukwu Edwina Ezeonu is not married.



Well, Ngozi Ezeonu is yet to reply.

---