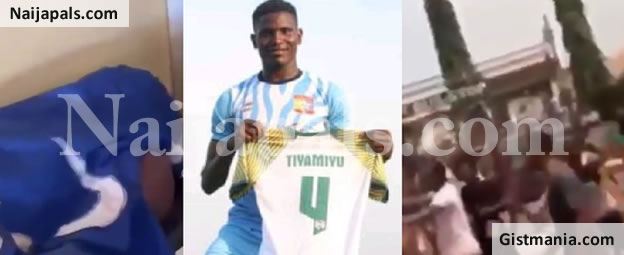 Tiyamiyu Kazeem, the Assistant Captain of Remo Stars Football Club, a Nigerian National League who was killed by policemen attached to the State Anti-Robbery on February 22nd Saturday afternoon while returning home from the club's weekend training session in Abeokuta, the Ogun state capital.

The Remo Stars Football club announced Kazeem's sudden passing away on their official Twitter handle.

However, Here are sad photos from the funeral of Remo stars player, Kazeem Tiamiyu

He was buried today at his family house in Ajaka, Sagamu, Ogun State.