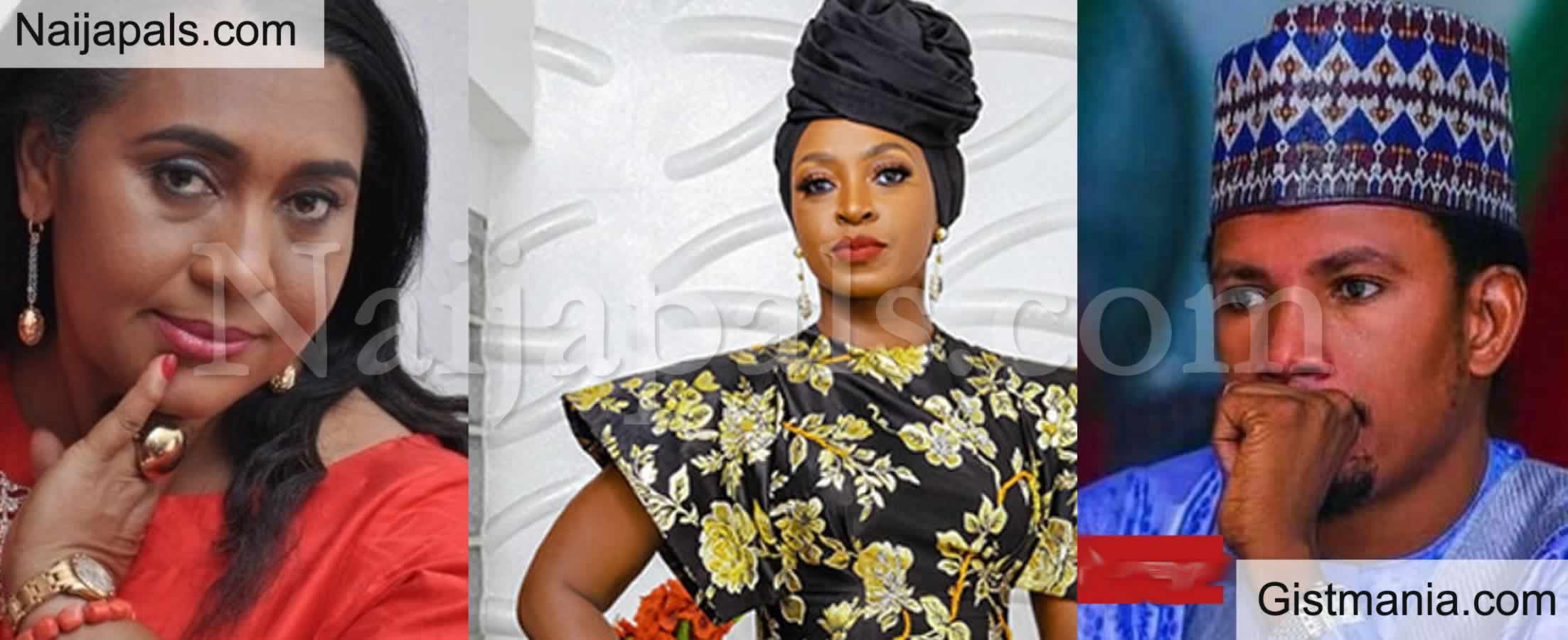 Nollywood actresses, Hilda Dokubo and Kate Henshaw have both taken to social media to call for the removal of the senator representing North Senatorial District, Elisha Abbo, as a patron of the Actors Guild of Nigeria (AGN).



Senator Abbo who attracted negative attention to himself after he was caught on camera beating up a nursing mother at a sex shop in Abuja in May 2019.

On Monday, March 16, 2020, Hilda Dokubo took to her Instagram page and shared a passionate video, revealing that she recently discovered that Senator Abbo was named as one of the patrons of the Actors Guild of Nigeria (AGN).

The actress then reminded Nigerians of how the senator with his soldiers were caught beating up and harassing a lady at an adult toy shop in Abuja.

She then called for the senator's removal as an AGN patron because he cannot represent her. Hilda Dokubo said:

"When you appoint a patron, it because the patron has something you want to gain and leverage on. It could be financial or moral gain.

"This last week, the actors guild of Nigeria had an investiture for patrons and the unveiling of her dream secretariat. Then I saw his picture among those appointed as patrons.

"Then I began to ask myself how come? How did we get here? How did he get on that line, considering his reputation? Okay, is it money that we want? Who was he before he became a senator? We want him to give us money that he can't explain how he got? How did get into the line patrons that have people like me."

Describing the lawmaker as an "abuser of women", the actress said Senator Abbo lacks the character and requisite reputation to serve as the patron of an organisation such as the AGN.

"An abuser of women as Patron of Actors Guild of Nigeria is an unpardonable abuse of the rights of all the females in the creative space especially #actors," she wrote on Instagram.

"We must stop every attempt at rubbishing our values as a people with such appointments in whatever guise. Consequently, Senator Abbo #sextoysenator must be delisted from our list of Patrons now."



Following Hilda's call, Kate Henshaw also took to her Twitter handle directed her demands to the president of the guild, Emeka Rollas.


Emeka Rollas, I cannot find your handle on Twitter, my name is Kate Henshaw and I do not mince words when I say @AbboElisha is NOT worthy to be a patron of the Actors Guild of Nigeria. We have women in this guild and we do not want to be slapped!!

— Kate Henshaw (@HenshawKate) March 16, 2020

She tweeted: "Emeka Rollas, I cannot find your handle on Twitter, my name is Kate Henshaw and I do not mince words when I say @AbboElisha is not worthy to be a patron of the Actors' Guild of Nigeria…"

---
Posted: (8 months ago) on 17-03-2020 07:27 AM | Addicted Hero