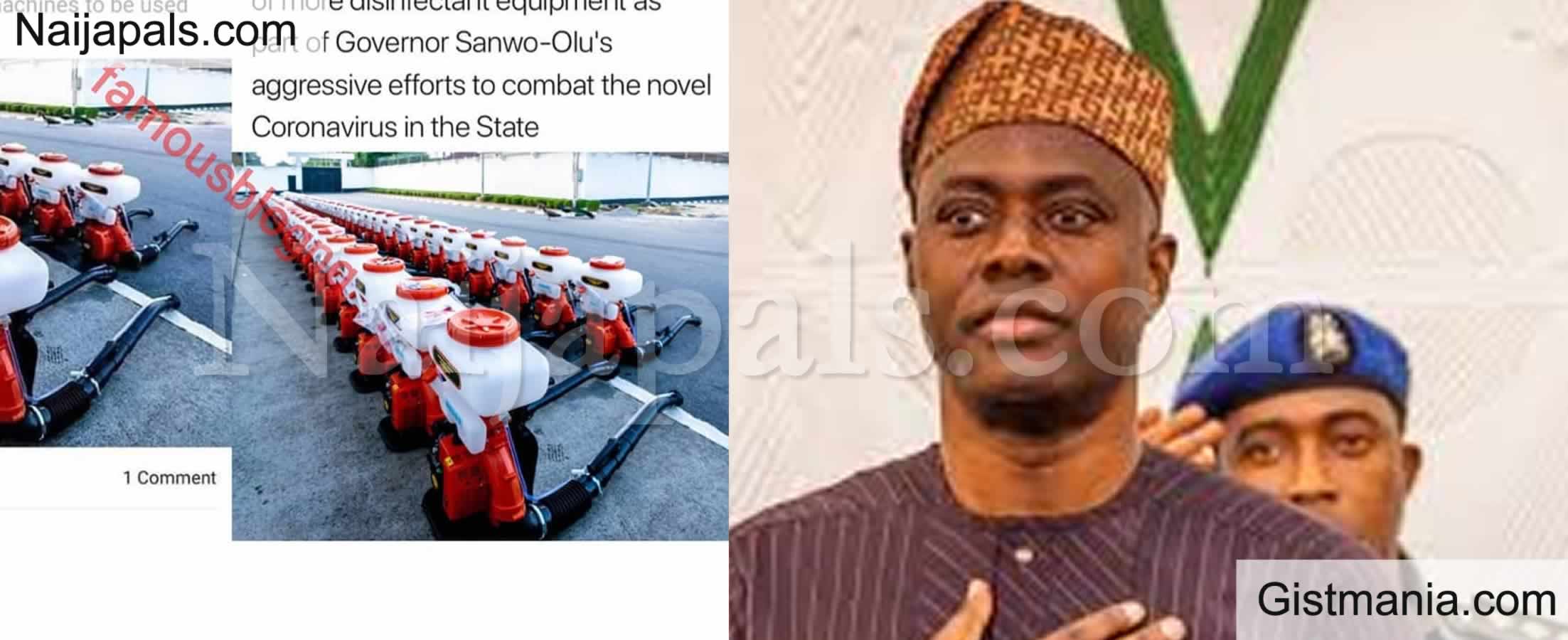 Oyo State Governor, Engineer Seyi Makinde has sacked his special assistant on digital media, Adigun Ibadan for using a picture of fumigation machine belonging to the Lagos State government claiming it's for Oyo State.

"I wish to convey the approval of His Excellency, Governor Seyi Mahlnde, on the termination of your appointment as Special Assistant (Digital Media), with Immediate effect," secretary to Oyo State Government Olubamiwo Adeosun said in a letter to Adigun.

"I am to add that, your contribution within the short time of your sojourn ls appreciated and commendable, and therefore, wish you successes in your future endeavours."

Prior to the termination of his appointment, Adigun posted photographs from Lagos State Government's interventions to tackle spread of coronavirus as that of Oyo State.

Lagos State governor Babajide Sanwo-Olu posted the photographs on Twitter on Friday, March 26.

"Oyo State Government in her readiness to combat the escalation of COVID-19 virus has purchased disinfecting machines to be used across the State," Adigun said in a Facebook with pictures of disinfectant equipment procured by Lagos State.

Minutes after the tweet, Adigun claimed that his Facebook account was hacked by agents of the opposition All Progressives Congress (APC).

He threatened to sue the perpetrators of the supposed hack and later acknowledged that the photographs were projects of the Lagos State Government.

---