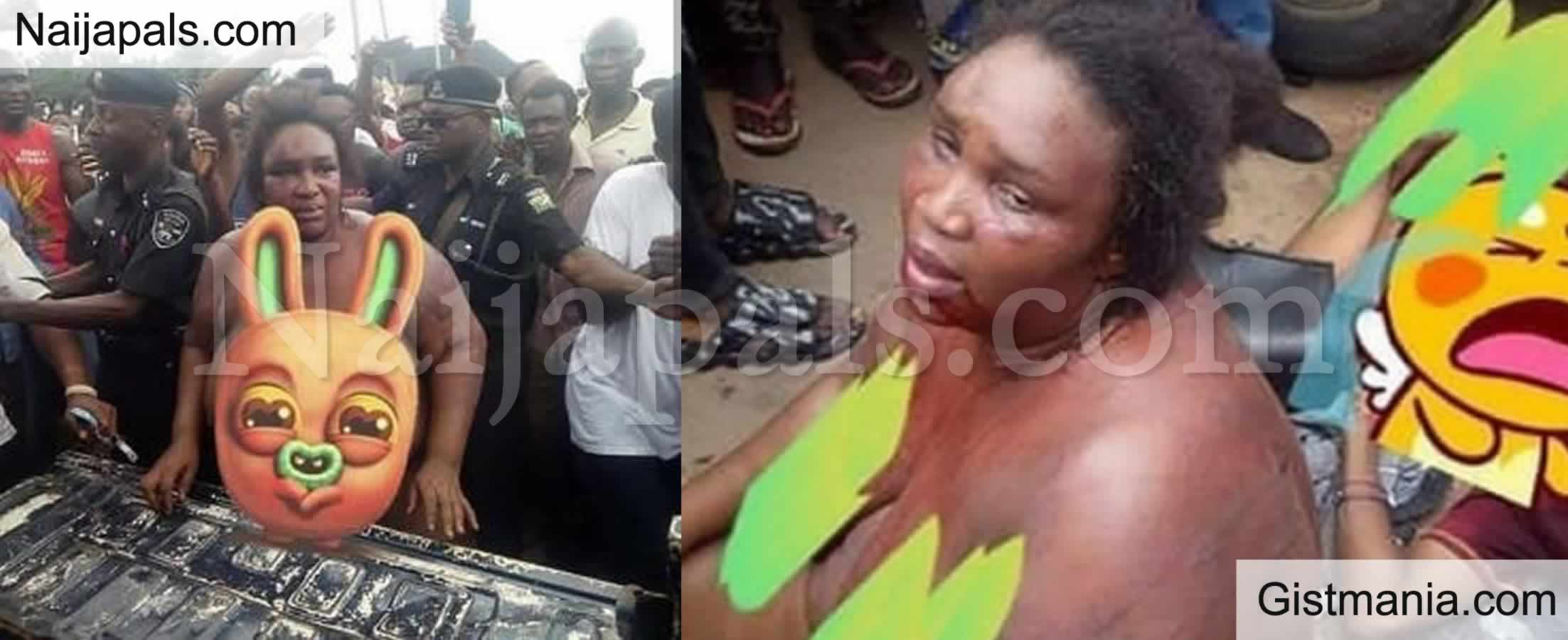 A woman led armed robbery gang that specialize in one chance robberies along the Benin/Auchi expressway have been nabbed.

The gang was also severely beaten by a mob before being rescued by the police.

The gang allegedly operated a taxi used in robbing unsuspecting passengers of their cash and valuables. The met their waterloo after they robbed a woman and tried to throw her out of the moving vehicle.

The victim identified as Mrs. Maryam Ufua narrated her ordeal at the hands of the one woman, three man gang.

She explained that she was robbed of N30,000 after boarding the taxi operated by the gang.

She said further that she boarded the taxi from New Benin and was unaware that it was a one chance vehicle.

Trouble apparently started when she was asked by the driver of the vehicle to roll down the window which she tried to do without success.

Thereafter, members of the gang started to drag her handbag with her. When she eventually got a hold of the bag, the money she kept in it was gone and the zipper had been torn.

Members of the gang tried to throw her out of the moving vehicle thereafter. She stated that she struggled and screamed before other taxi drivers in the area came to her rescue.

A crowd quickly gathered after which the gang was severely beaten with the female leader stripped.

The lives of the robbers were saved by the timely intervention of security agents who rescued them from being burned alive.

The victim suffered injuries on her body when she struggled with the one chance armed robbery gang.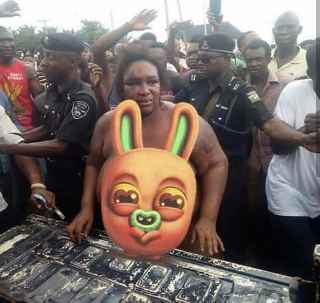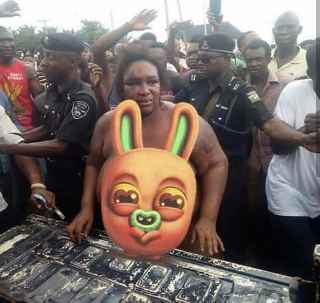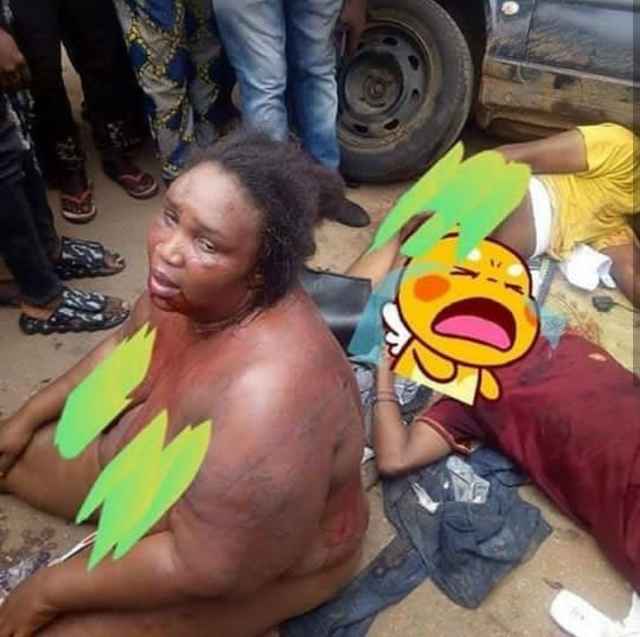 ---