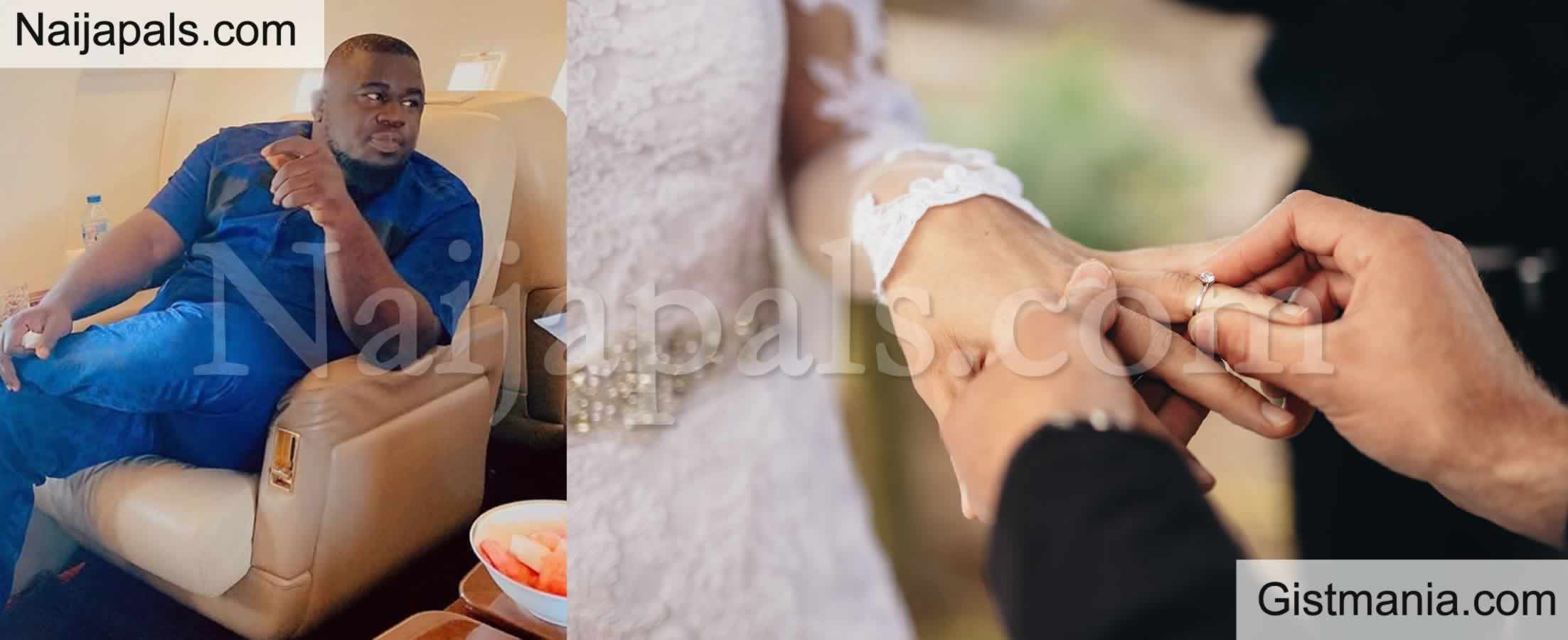 The Music Mogul, Soso Soberekun took to his instagram page to disclosed how he spent too much money buying Aso-Ebi and also transport himself to a wedding that did not last more 2 years.

Due to the fact that marriages no Longer last for more than 2years, Music Mogul Soso Soberekun is now set to start Signing Refund Policy Agreement with Any Couple Who wants him to buy their Expensive Aso-Ebi.

See his post below;



Quote

I bought an Aso-Ebi for 65k last year December and travelled all the way to Enugu from Lagos for the wedding.
Paid my flight tickets to and fro, only for me to hear today that the couples divorced 4 days ago!

Marriages don't last more than 2 years this days, don't know why. So from now on, anyone who who brings Aso-Ebi of over 1,500 for me, will sign an agreement with my lawyer... You divorce, you refund me my money with interest!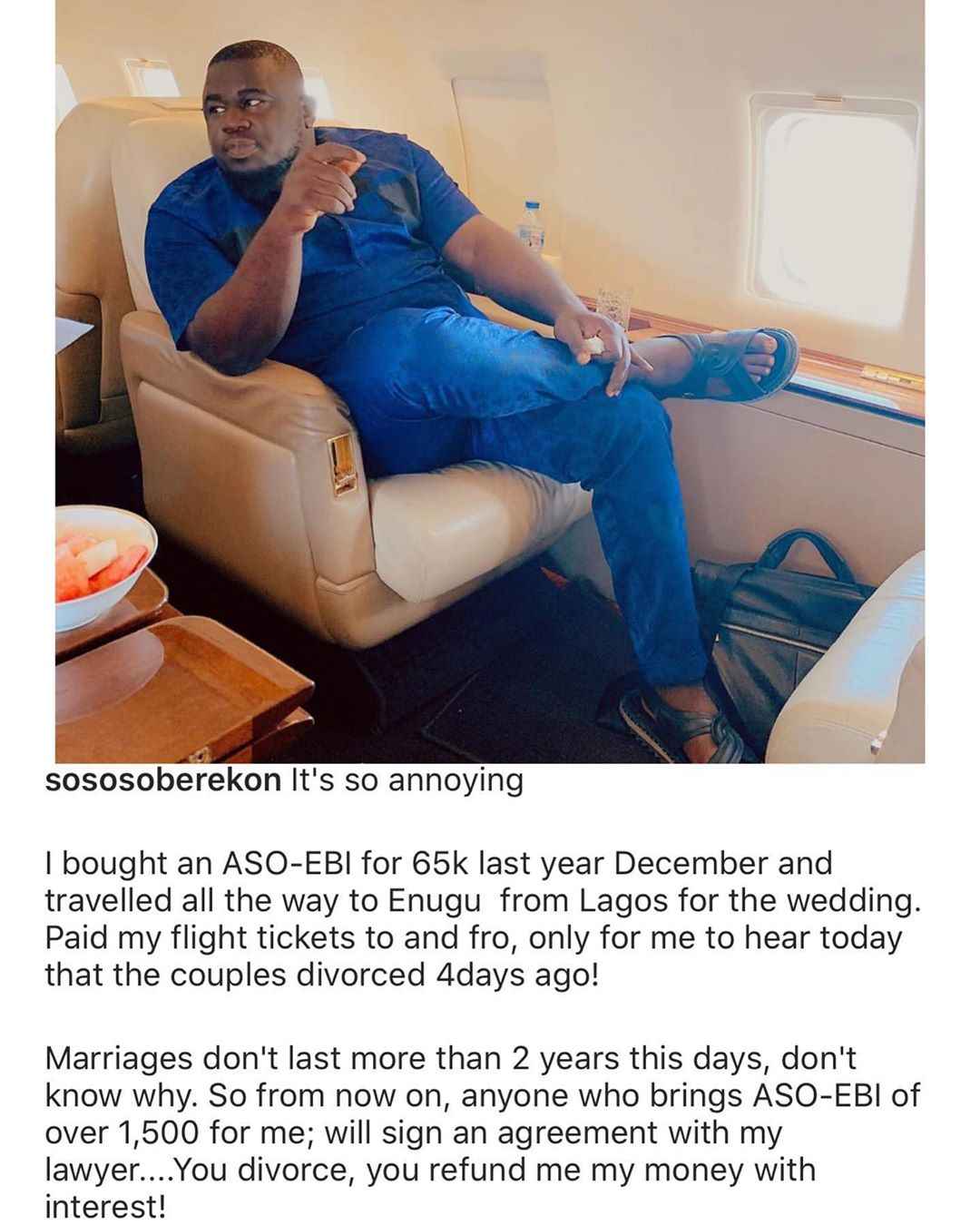 ---