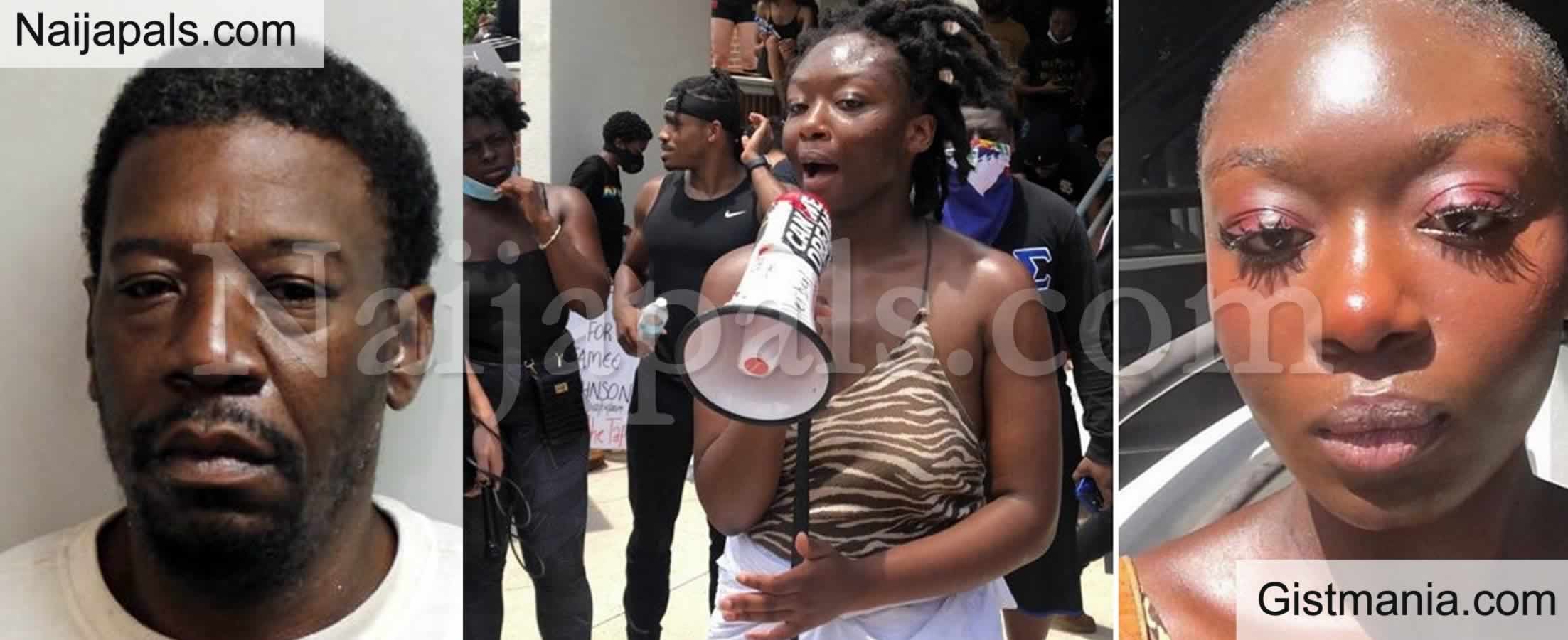 Aaron Glee Jr has been identified as the suspect in a double homicide that left Oluwatonyin Salau, 19, and another woman, Victoria Sims, 75, dead.

Their bodies were found on Saturday night. Police confirmed the two deaths Monday morning.

Police have not yet released motive or any other information in relation to the case.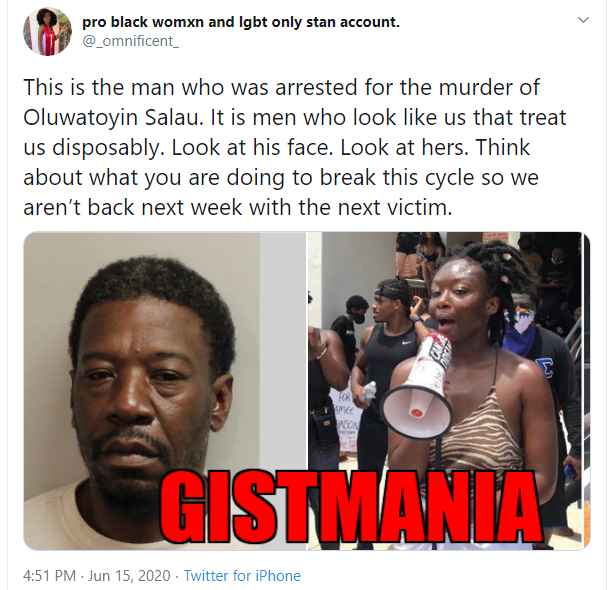 Aaron Glee had been arrested before the murders, both Oluwatoyin and Vicky Sims weren't the victims at the time.
Glee was found was found kicking a woman in the stomach on May 29th. The woman woman who he was kicking told police she was having a drink with Glee when asked her for sex, when she rejected him he became angry.



This is the man who was arrested for the murder of Oluwatoyin Salau. It is men who look like us that treat us disposably. Look at his face. Look at hers. Think about what you are doing to break this cycle so we aren't back next week with the next victim. pic.twitter.com/hoCS74Ph8L

— pro black womxn and lgbt only stan account. (@_omnificent_) June 15, 2020
---