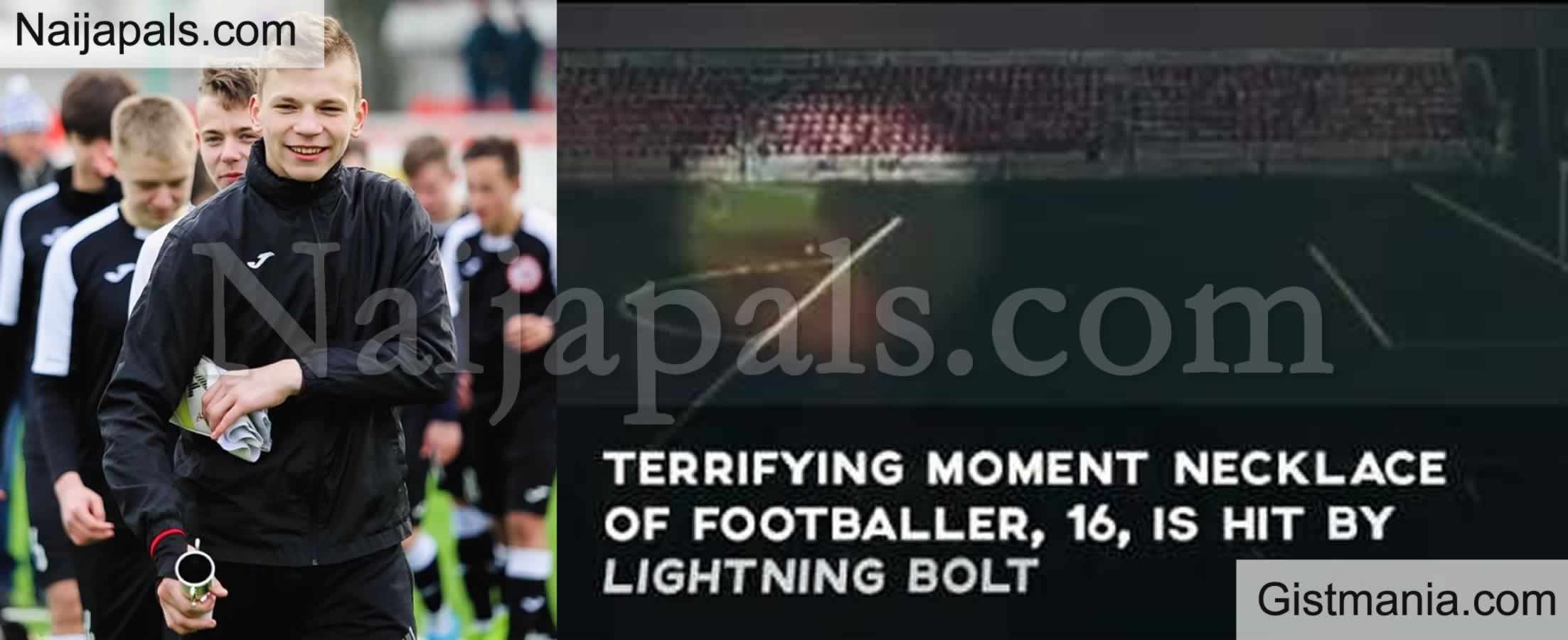 A 16-year-old Russian footballer Ivan Zaborsky has been struck by lightning during a football training session.

The terrifying encounter was caught on tape.

The teenage goalkeeper, who was training separately from his teammates, was wearing a metal chain around his neck which was struck by the lightning.

It is claimed the sky was clear when the lightning struck at the FC Znamya Truda weekend practice session.

Amazingly, the video appears to show him kick the ball from the edge of the penalty area even after he is struck.

He collapses to the ground and his coaches and teammates rush towards him.

His trainer Anton Basov performed a heart massage and mouth-to-mouth resuscitation.


---