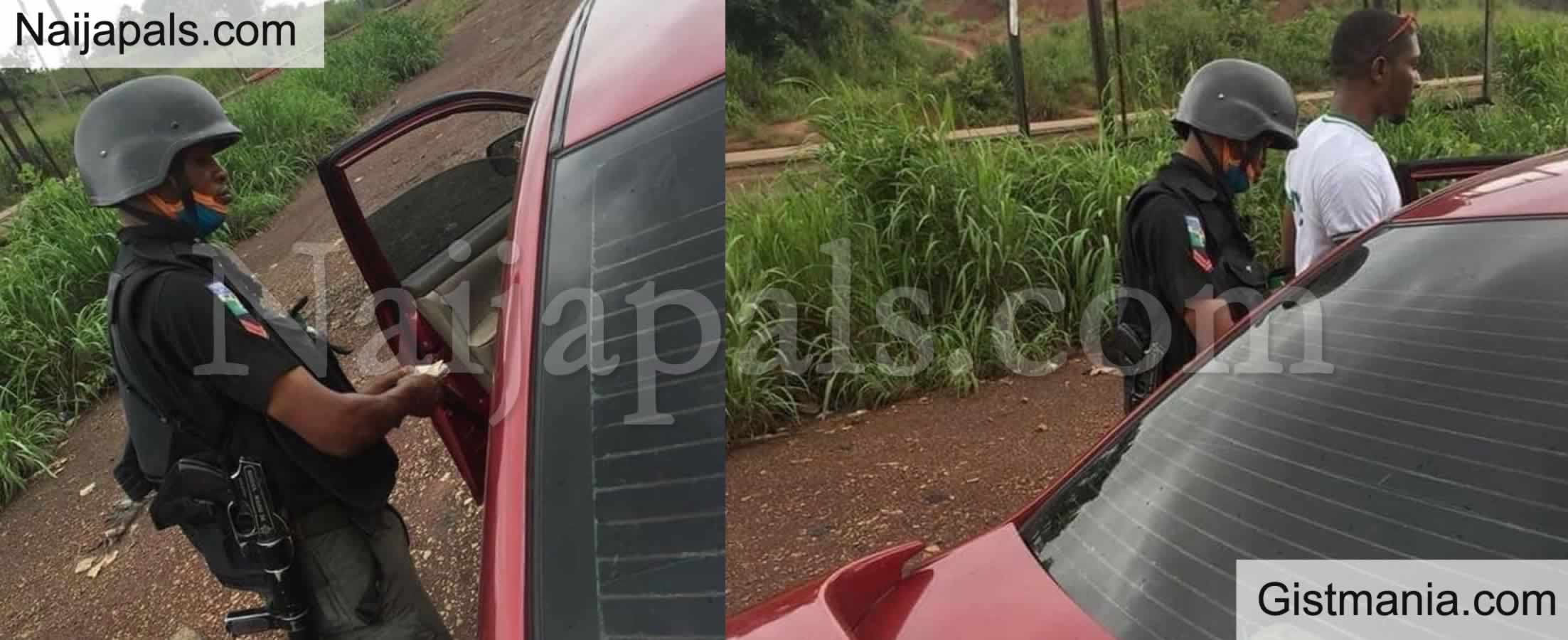 An ex-corp member has used his Twitter page to cry out for help telling the story of how police officers robbed him and his friend while coming down from their passing out parade ceremony (POP) held on Thursday.



The man who is an ex-corp member Obiora lamented on his page saying they were on their way to Onitsha from Enugu state where they just completed their mandatory one-year youth service.

The policemen stopped their vehicle at a checkpoint and accused them of being internet fraudsters requesting for a sum of N300,000, which was negotiated to N50,000.
New evidence has surfaced to back up this story as a Policeman was caught on camera counting a sum of N50,000 he allegedly extorted from some ex-corps members who were on their way home after the Passing out Parade held nationwide on Thursday.

Today, I experienced first hand the devils called "Nigerian police" @PoliceNG_CRU
I want you to carefully go through my tweet and help me get the money they robbed me off back.

I and my colleague were traveling from from Enugu to onitsha after our NYSC POP
We got at a particular junction in Enugu ( Four corner) where there was a police checkpoint. My friend was driving ahead of me. The police asked him to pull over and waved me to pass but because we were together I had to pull over as well.

They asked for the particulars of his vehicle and his driver's license which he provided and also told them he is an ex corper traveling back to his base after the POP. Immediately they labeled him an Internet fraudster and said they have been dealing with A lot of corpers plying same road who are internet fraudsters .

I got involved and asked the officer what he meant because I know my friend is a legit business guy who is a Betking agent. They refused and threatened to shoot at us if we do anything silly.
Like making calls and all. We stayed cool and asked them why they were harassing us and they said they can't repeat themselves because they are sure we are internet fraudsters ( now they included me because I had to know what the problems was)

The next thing they told us was if we knew what we want to do in Anambra is that important, we should give them 300k and then go our way! That left us in awe and with the question of what did we do? By then they have seized the key to my friend's car and threatened to shoot and make a mess of us if we did anything silly. We had no option than to bargain with them and they directed us to a POS where we did a cashback of 50k for them. That was the last money in my account and I have to get that money back.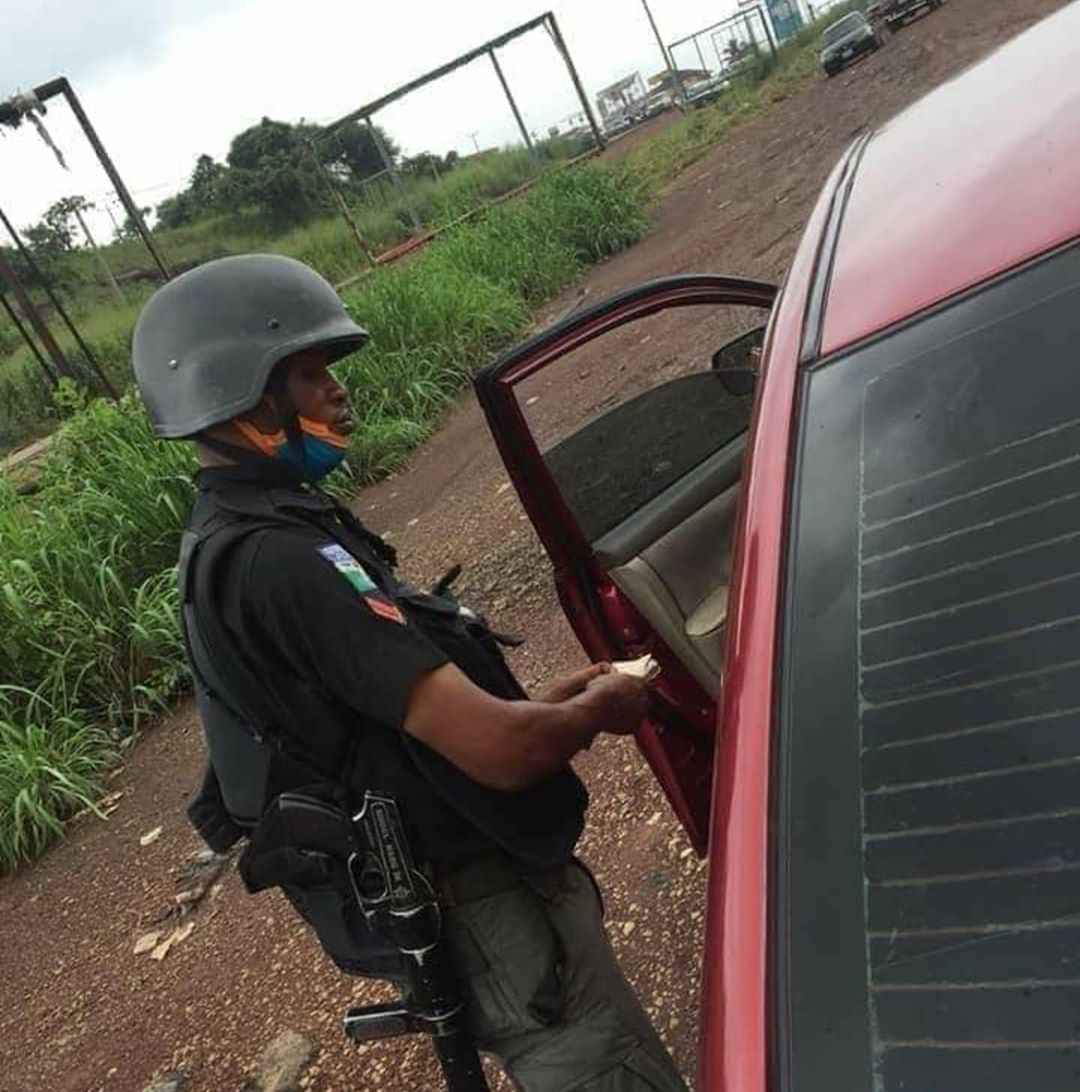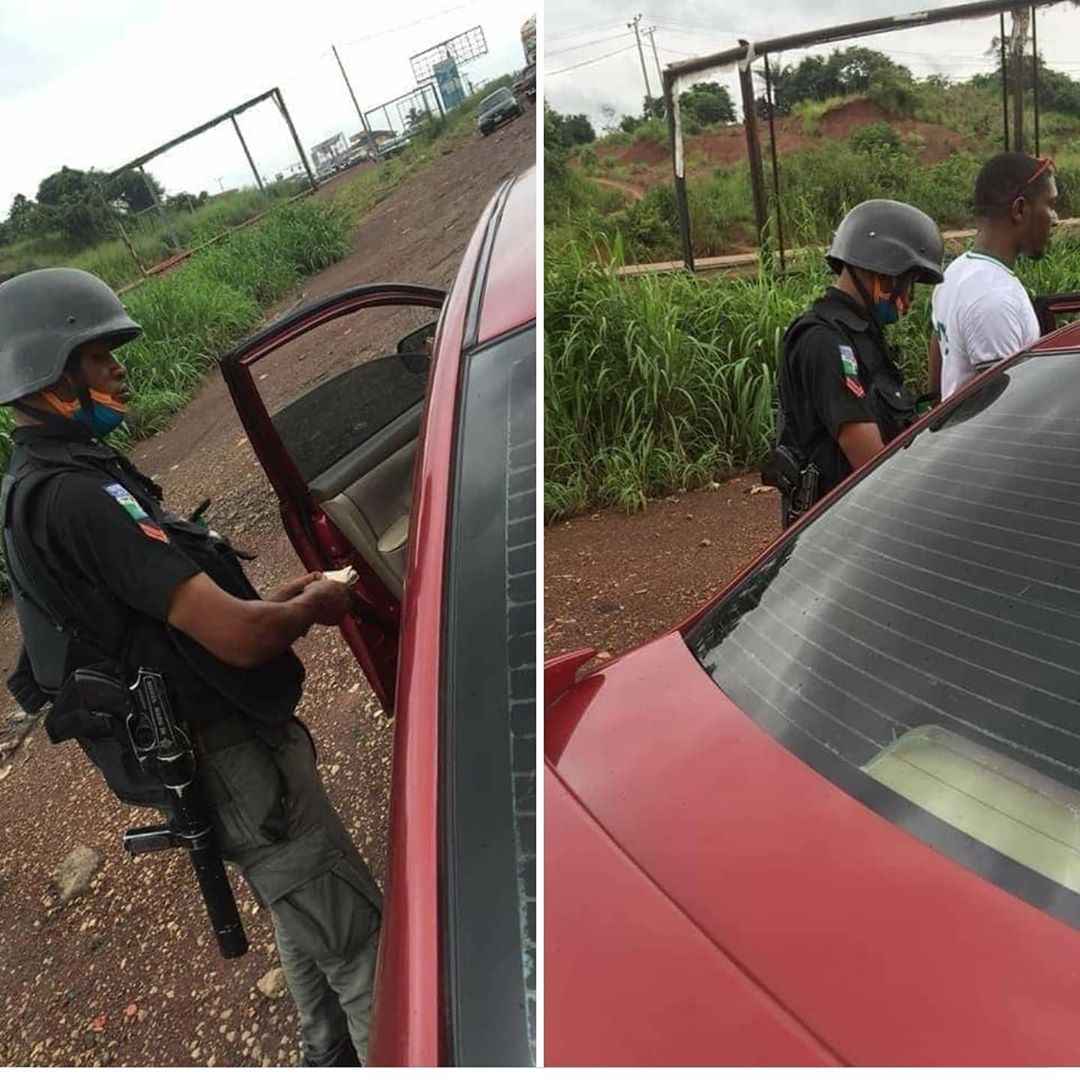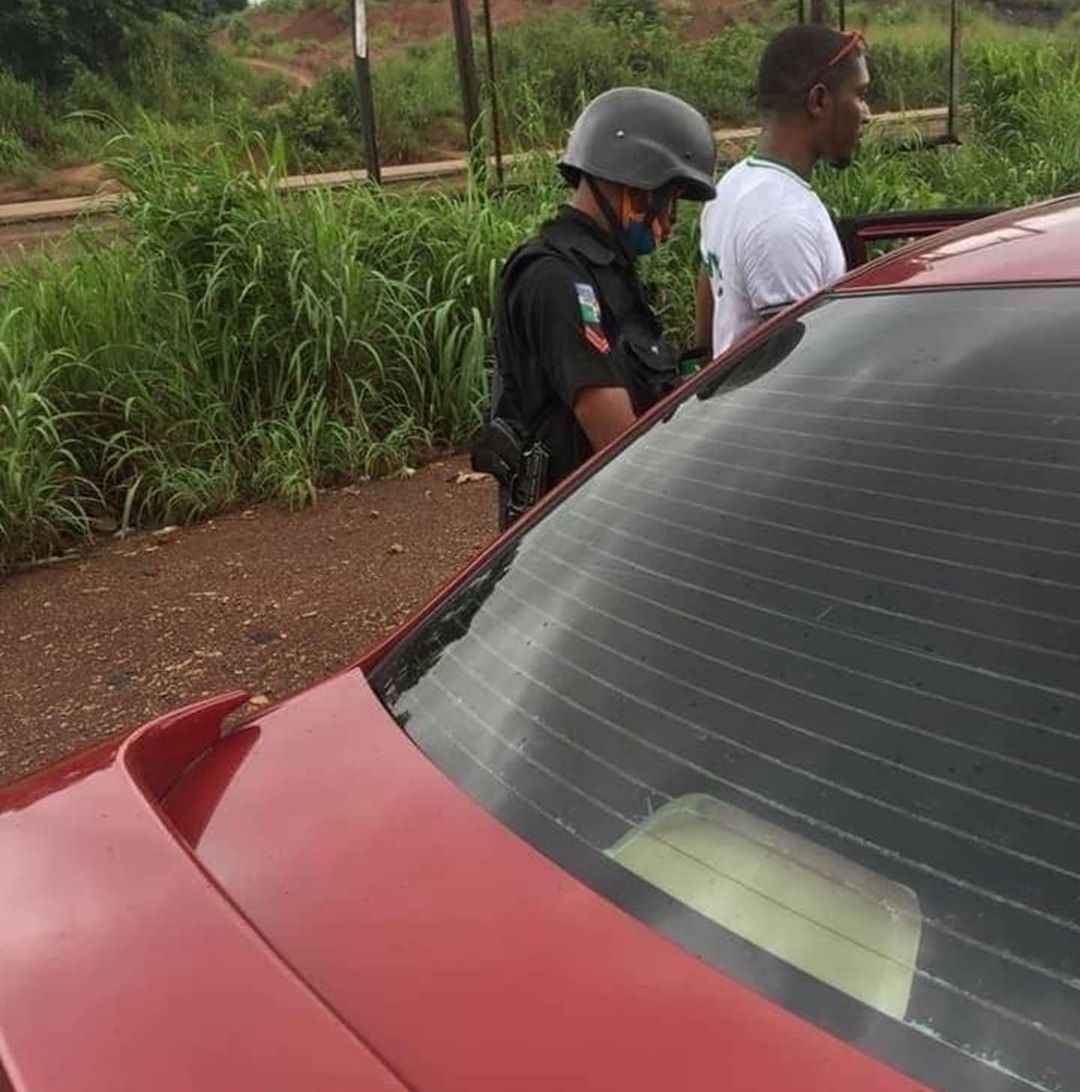 ---
Posted: at 23-07-2020 09:51 PM (1 year ago) | Hero