Things are not looking good for the Nigeria High Commissioner to United Kingdom, respected ex Supreme Court justice Adesola Oguntade. It has been alleged that his young wife, Modupe Wemimo is the source of his numerous embarrassment being metted at the man of honour.


A particular instance was when the High Commissioner inquired from embassy staff about the disappearance of some iconic furnitures and artworks from their official residence and was told madam has moved them away.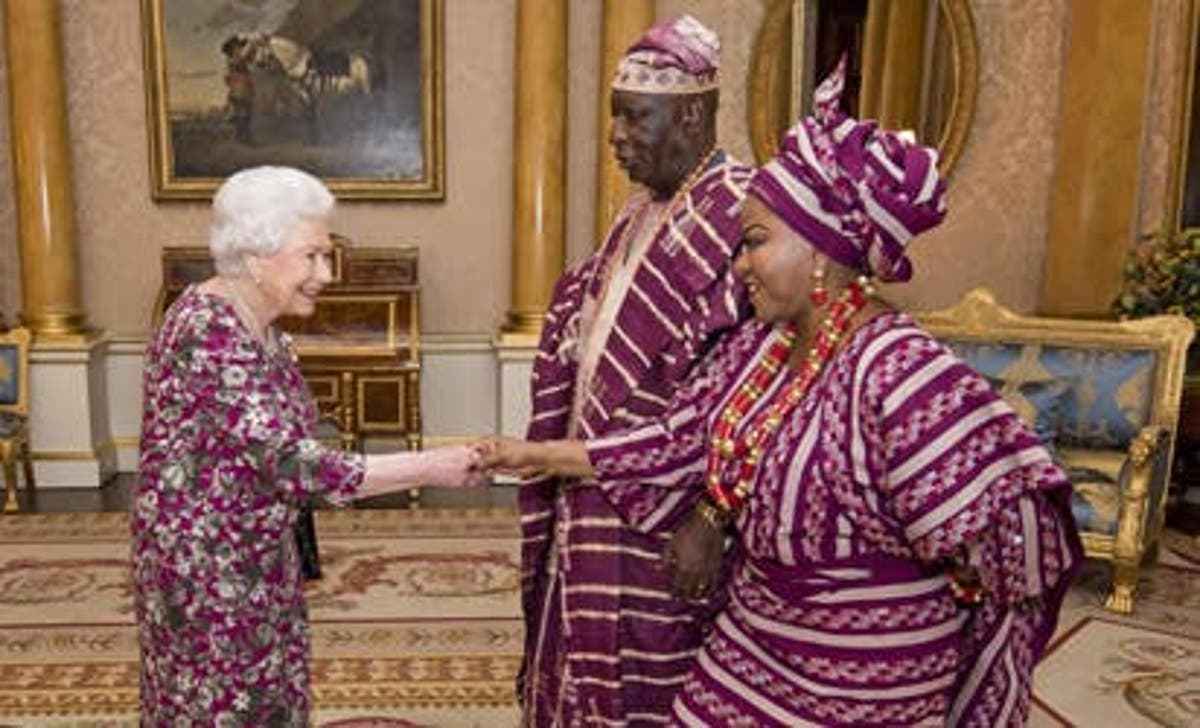 Highly embarrassed Chief Oguntade was said to have turned to madam and angrily told her to get back those things within two weeks and truly she complied by shipping them back to London from Nigeria she had earlier transfered them to.
The furnitures and the artworks according to an insiders were said to have been acquired by late Alhaji Alhaji while he the High Commissioner and could worth fortune in present day market.

Another instance of meddle some by the madam at the top was the last birthday ceremony of the former jurist. It was learnt that Aare of Lagos Chief Rasaq Okoya paid for everything at the ParkLane hotel for the celebration but somehow, madam in connivance with some embassy staff allegedly coughed out the budget for Madam from the embassy purse.
As he contemplated the possibilities of global opportunities, re-inventions and representing his country in the best light, his wife, Modupe allegedly conceived extraordinary criminal strategies on how to accumulate assets and enrich herself by the misuse of the power assigned to the office.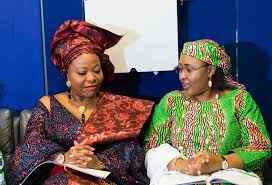 Several allegations of unusual penchant for materials were already circulating among friends and embassy staffers and the respected man was said to have told his close allies that he's had enough and ready to retire back home.

As the story was narrated, events began to unfold when she got to London, the greedy monster in her began to provoke and unveil itself. A once upon trader of soft drinks in the slums of Mende, Maryland, Ikeja, Lagos had evolved into a mini goddess – the Nigerian first lady in the UK that craved unimaginable attention. Anything her fingers touched disappeared, it was alleged.

The allegations say anything she imagined or saw became a temptation she readily tumbled into. From power to worship, edibles to Non-edibles, from inanimate to animate, from Islam to Christianity and then to voodoo, she wanted everything – the influence, the status, the money, the people, the decorations, the furniture, carpets, mattresses, frames and cutleries.

Included in her devilish menu it was alleged, were illicit romance items. Sacred orders were made as matrimonial delicacies were served to men of unusual appetites and inordinate desires. Supposed friends of her husband placed these orders and alleged romantic links became regulars with the likes of one Dr Ojo, a former at Nigeria Embassy, London, Mr Kay, an attache and Mr A. B, the moneyman.

The staffers had to worship her. Failure to pay their daily obeisance spelt doom. She allegedly took centre stage, disregarded corporate procedures and dished out counterproductive instructions to the staff. Progress became difficult if any staff displayed resistance or she sensed you were not ready to be subservient. Many were blacklisted and eventually frustrated out of their functions

She allegedly embarked on a total abuse of privileges, disregard for a good man's name, his legitimate and peaceful family. The plan was for illegitimacy to subdue legitimacy.
An anonymous insider continues " it has been a long exchange of words with my host. The curtains are drawing closer—too many ugly details. Hushpuppi has a lot to learn from Modupe. He had to leave his wonderland in Dubai. Modupe will also have to leave her wonderland. Reality beckons on you. Nigerians await you with songs of shame to explain your greed while in London as the wife of the High Commissioner.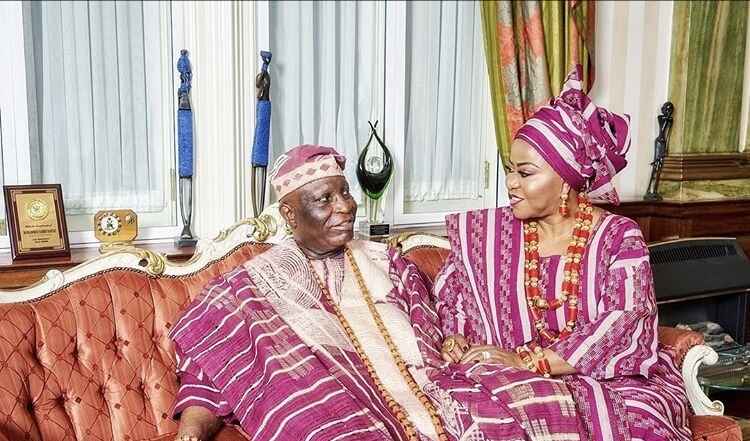 Exasperated, as I walked out of the confines of the hospital, my conversation with the fine gentleman re-echoes violently in my head. So much unhealthy pieces of evidence, so much mess, so many facts available. A woman of no conscience deprived and demonized a hard-working gentleman because he resisted her crooked and cold-blooded ways. I pray for your quick recovery and thank you for putting a stop to Mrs Modupe Wemimo's greedy demands.
Close watchers of events are appalled at the dishonest extremities of this woman, but most painful is the damage done to the name of the retired great Jurist"
---
Posted: at 25-07-2020 08:49 PM (1 year ago) | Addicted Hero