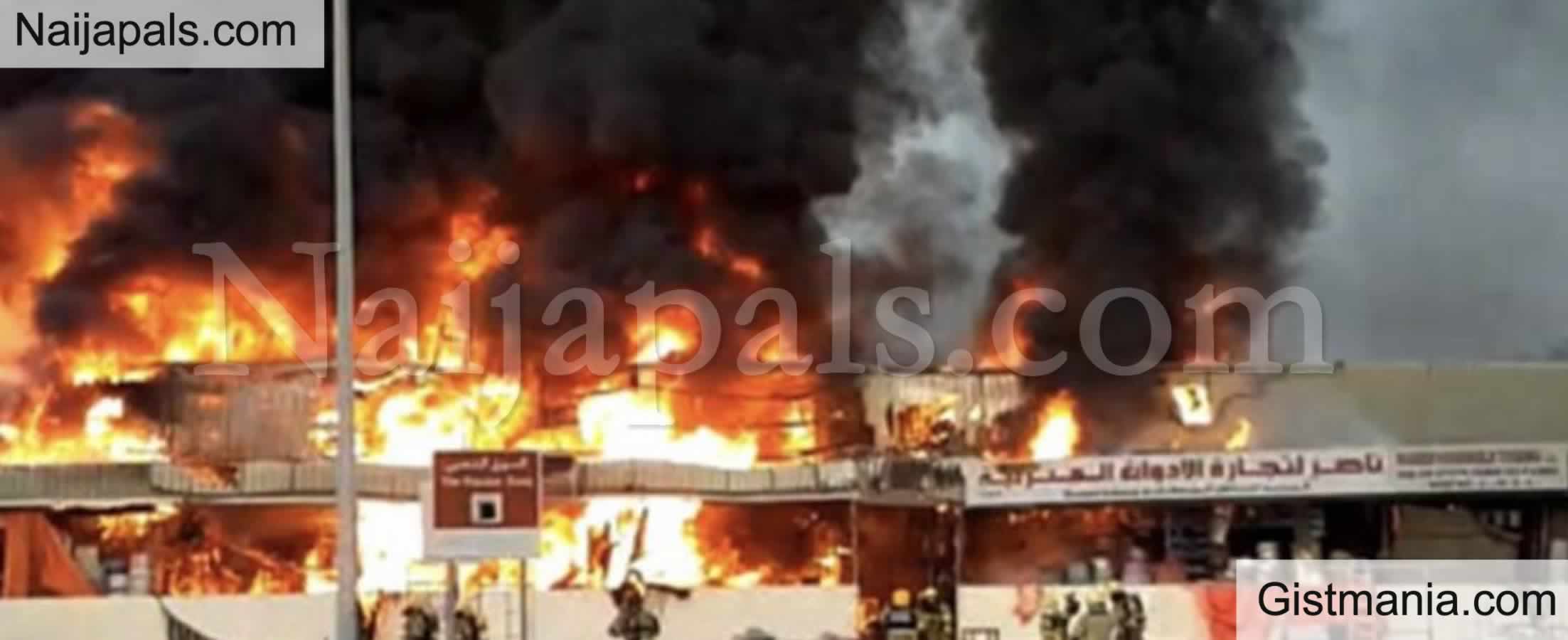 A major fire outbreak has engulfed the popular Ajman market in the United Arab Emirates (UAE).

According to local media, the fire broke out at 6:30 pm on Wednesday evening in the emirate's new industrial area in Ajman, which is not too far away from Dubai.

It took frantic work of three hours by the fire service to put off the flames.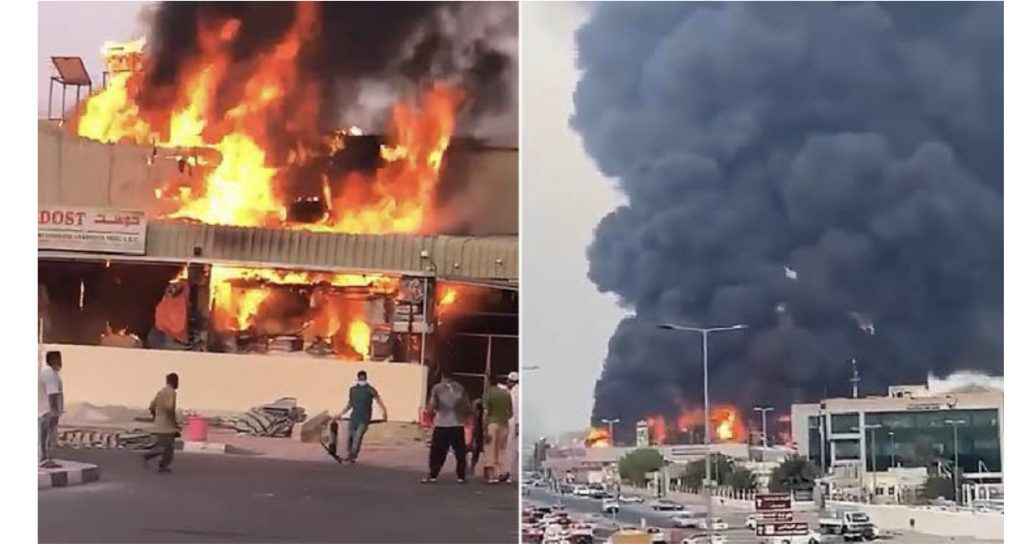 However, authorities are still accessing the market area to ascertain the cause of the fire though no injuries or deaths have been recorded but properties and goods worth millions of dollars has been lost to the fire.

This is coming not less than 24 hours after a huge explosion rattled Beirut, the capital city of Lebanon killing at least 100 and injuring more than 3,000 people.

See another picture below: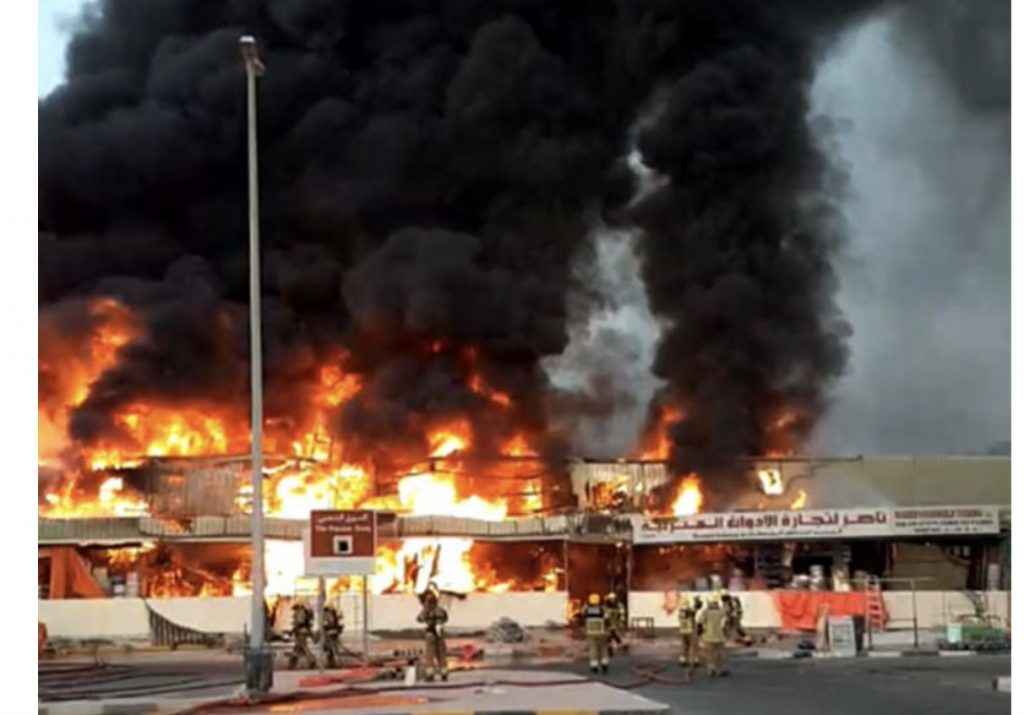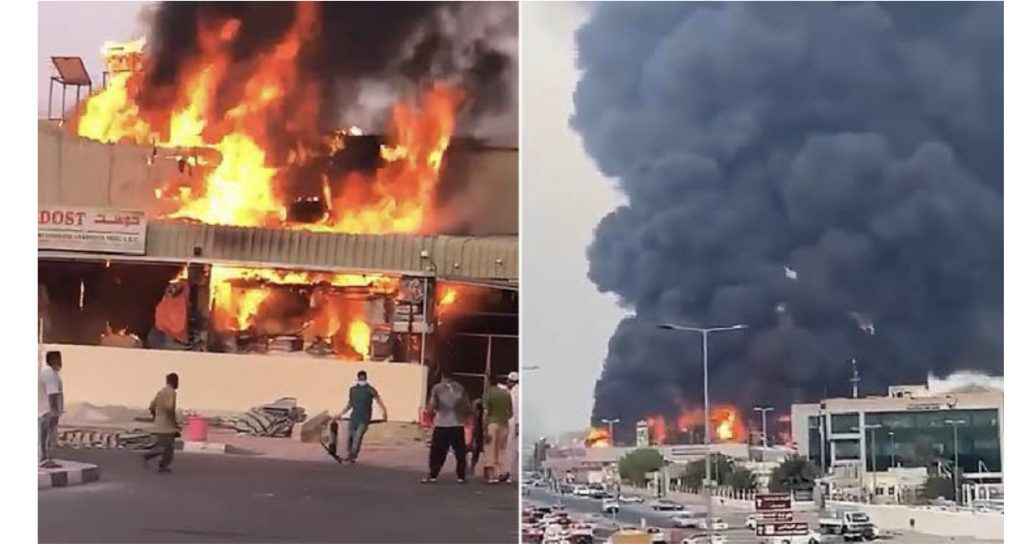 ---