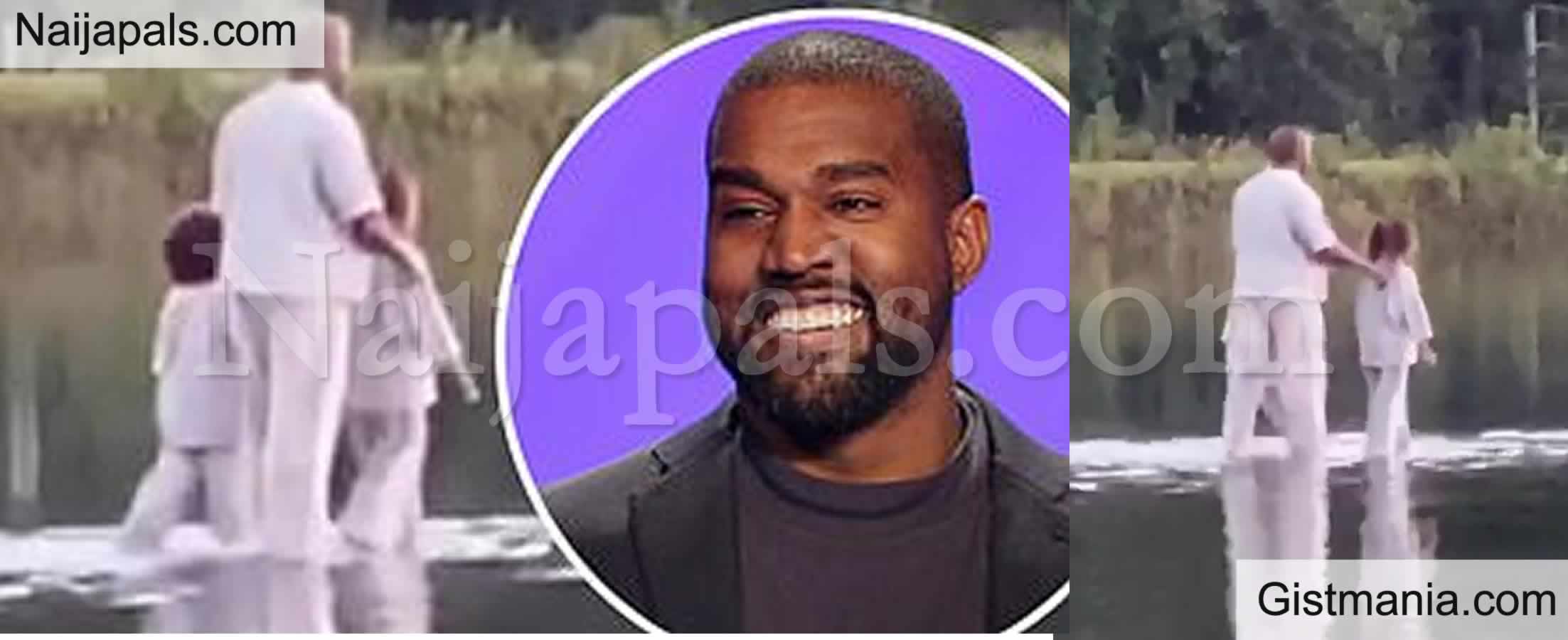 Rapper Kanye West has shared a disturbing tweet about geting murdered and having his eldest daughter, North West, taken away from him.

Kanye West posted a tweet which has been deleted, as he shared a disturbing message which he addressed to his first child on Friday, September 17.
Sharing a photo of his daughter, Kanye wrote:



Quote

'NORTHY I AM GOING TO WAR AND PUTTING MY LIFE ON THE LINE AND IF I AM MURDERED DON'T EVER LET WHITE MEDIA TELL YOU I WASNT A GOOD MAN… WHEN PEOPLE THREATEN TO TAKE YOU OUT OF MY LIFE JUST KNOW I LOVE YOU.'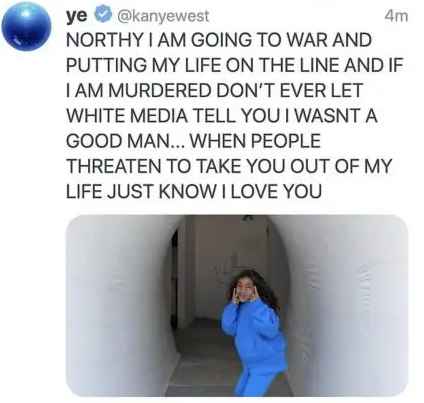 The post shared came after his latest Twitter rant, which got him suspended for 24 hours.

The rapper also shared a video of himself urinating on one of his Grammy Awards after posting his music contract, as he accused his record labels Universal and Sony of refusing to allow him get the right to his music masters.
---