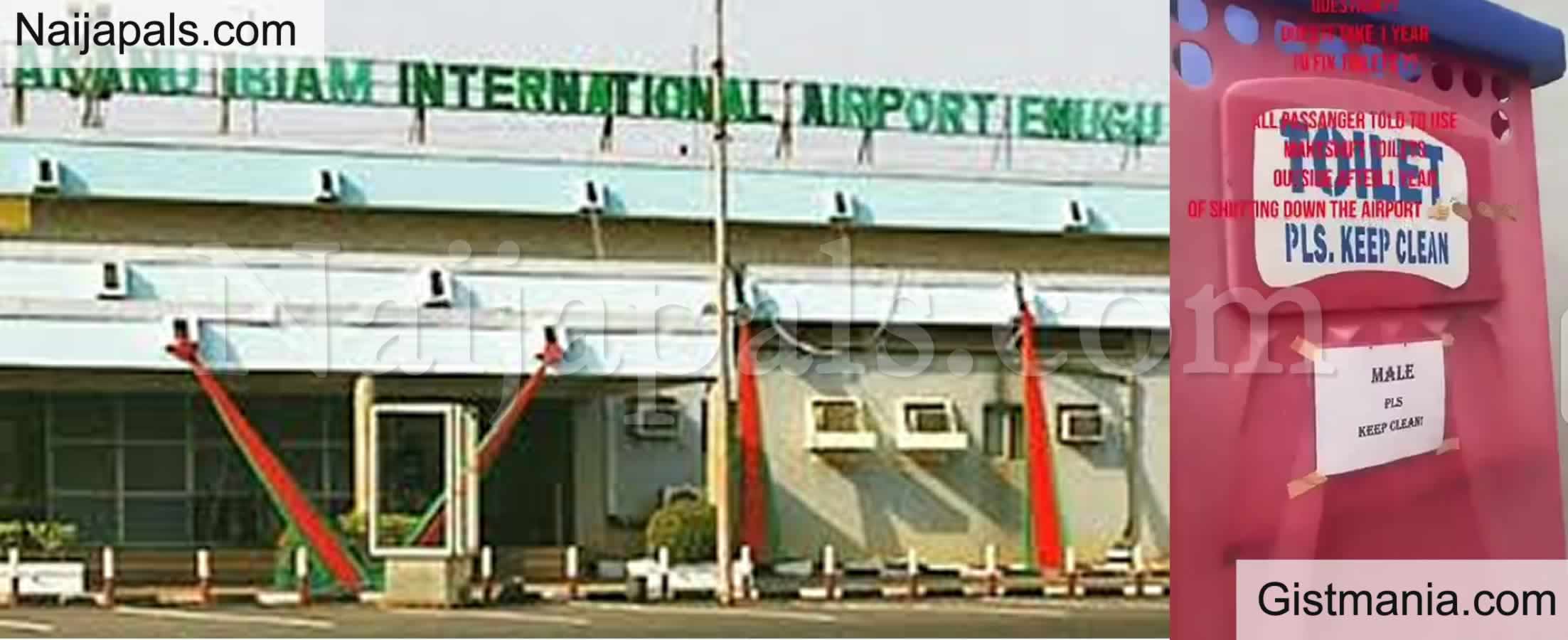 It's another heartbreaking development for the acclaimed giant of Africa, Nigeria with the video about newly opened Enugu airport going viral online.

You would recall that Enugu airport that had been closed due to the lockdown has been reopened for domestic flight but it's a sad experience for passengers using the airport.

In the video that surfaced online, a disgruntled passenger was seen filming the mobile toilet that was allocated to him to ease himself.

In the video, he could be heard saying "So this is Enugu airport. This is the newly renovated, newly opened airport and this is the toilet they asked us to come and use. After how many months. How many billions. This is typical Nigerian madness."

It can be recalled that on October 17, 2019, President Muhammadu Buhari through a tweet post from his official Twitter handle announced the approval of the sum of N10 billion for the rehabilitation of the Enugu airport which was shut down on August 24, 2019.

One of the numerous problems Nigeria is battling with is infrastructural decay and deficit in all sectors of the country. The government has paid lip service to the development but all seems like an illusion.

---