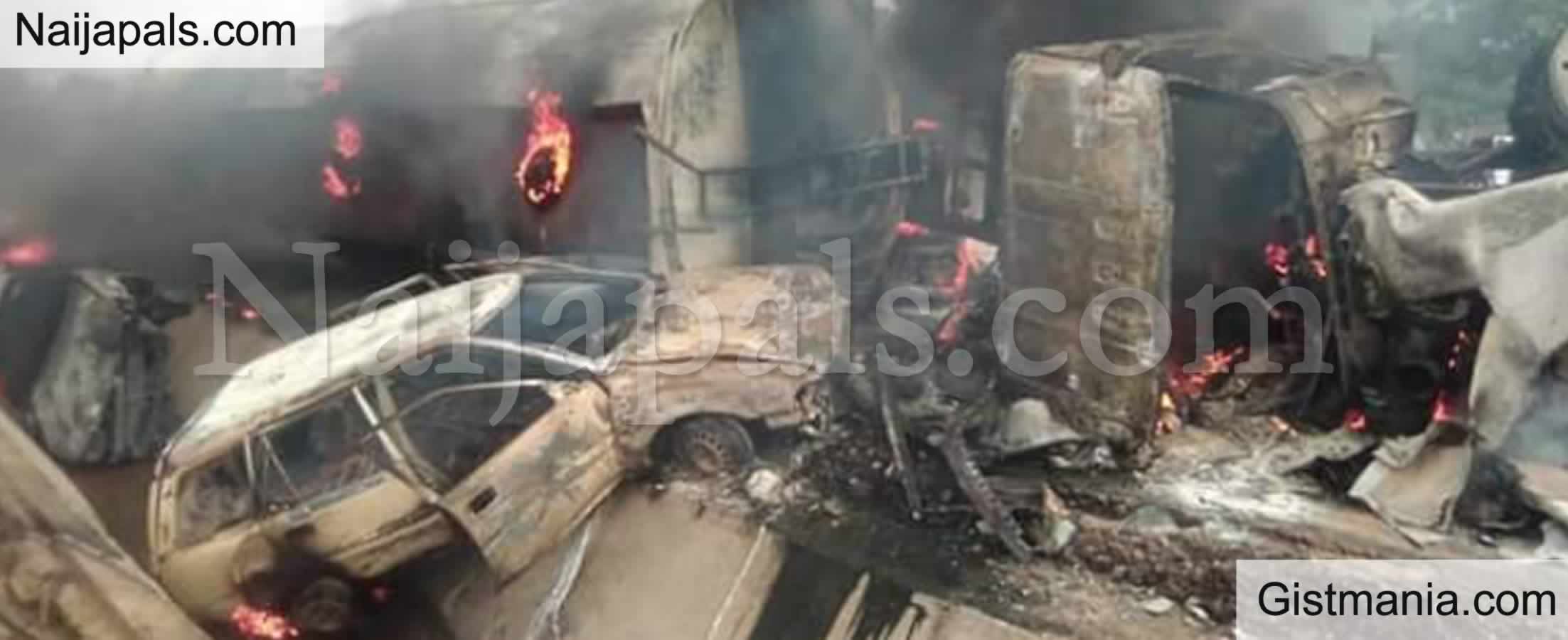 UPDATE on the tragic Kogi petrol tanker fire which wrecked havoc in the early hours of today Wednesday 23 September 2020

At least 30 persons were burnt to death after a petroleum tanker exploded in Kogi state in the wee hours of today!

Many were injured while about 30 people including students from Kogi State Polytechnic students and some Primary School pupils who were on their way to school perished in the unfortunate incident

An eyewitness said the petrol tanker, which was coming from Okene and heading towards the northern part of the country had a brake failure at about 8a.m., lost control and rammed into oncoming vehicles.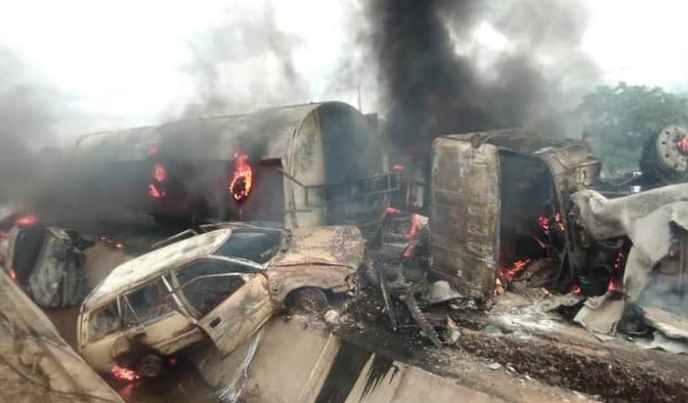 GRAPHIC PHOTO 1
GRAPHIC PHOTO 2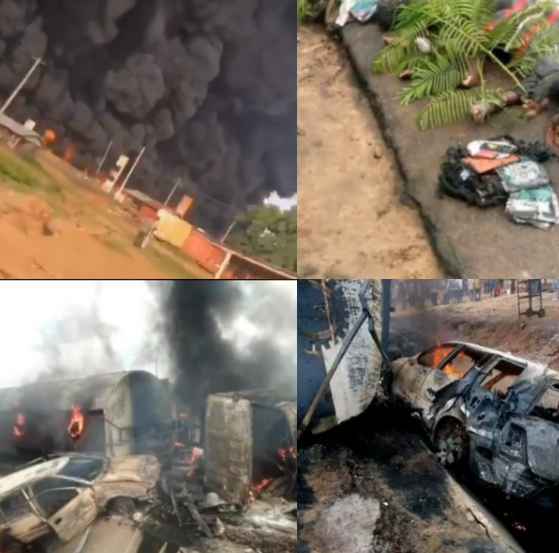 Reacting in the statement signed by his spokesperson, Onogwu Muhammed, Governor Yahaya Bello of Kogi State expressed his condolence to the families of those affected by the incident. He said: "It is very sad to learn of the tragic loss of lives, many vehicles, property and other valuables in the petrol tanker fire." He urged the students of Kogi State Polytechnic to remain calm and peaceful, and that he shared in their grieving moment over the death of some of their colleagues.
---