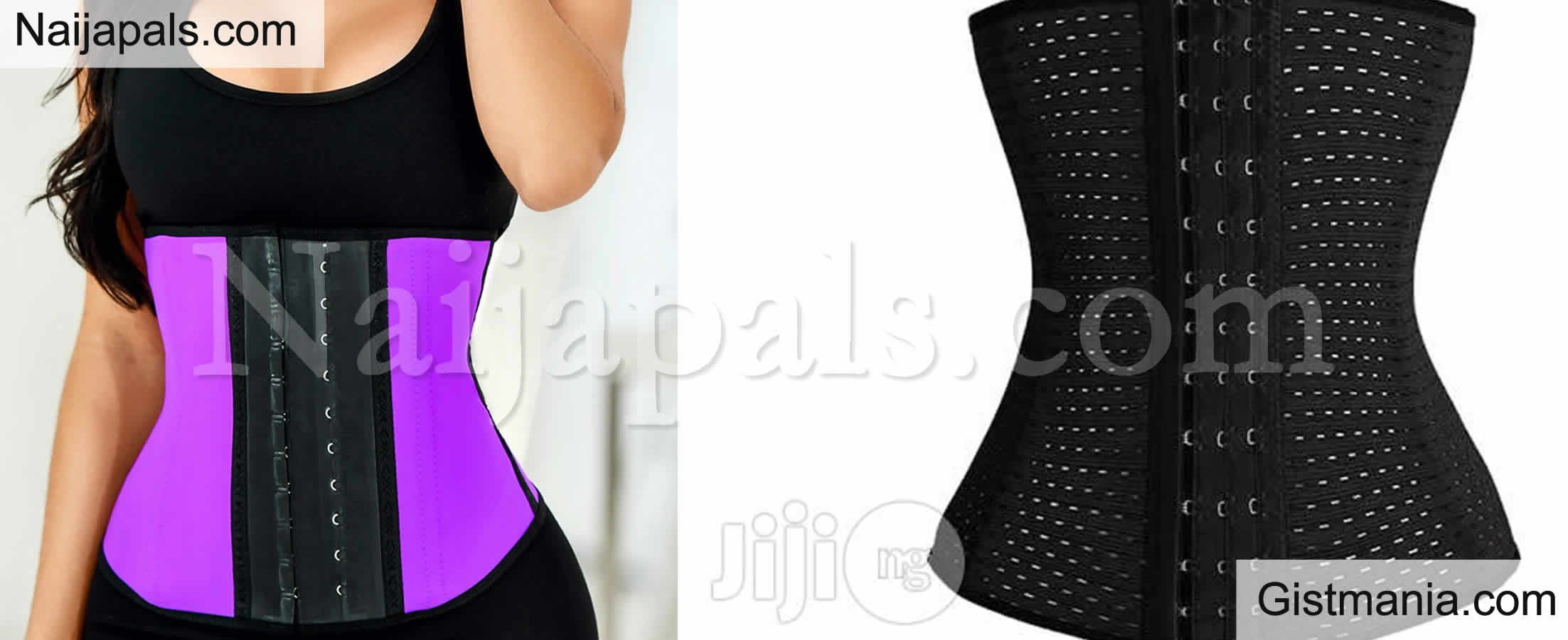 Most women desire to have an hourglass shape but in reality only a few have it naturally.Since factors like genetics, diet, exercise, and lifestyle play a huge role in a woman's body shape, waist trainers have become the quick fix for women who desire a curvier appearance.

In recent times, waist trainer advocates have argued that it could help get rid of a few inches of fat layers in the stomach and waist area, in order to achieve the hourglass shape.

Despite the obvious discomfort often felt when wearing a body shaper, it remains a highly-sought after fashion accessory for many Nigerian women, all thanks to celebrity endorsements.

Waist trainers or shape wears, as they are also being called, are not just a modern day craze. In fact, ancient Greek women wore undergarments and wore shapewears made from linen fabric, wool or soft leather to accentuate their waists. These undergarments, which are now being called shapewear, emphasised their chests and Bosom s and minimised their waists.

All pain, no gain?
But, do they really work? We sought the opinions of some Nigerian ladies, waist shaper vendors and medical experts.

Folakemi Ajani, 27, who swears by waist trainers, she has purchased about eight different brands of waist trainers in the last six years with the hope that at least, one would flatten her tummy.



Quote

"My observation is that when I wear it, it redistributes fat from my tummy to other parts like my underarm and everything goes back to its place once I take it off," she noted.

She added that she often has difficulty breathing, inability to sit comfortably and pains in her spinal area, whenever she has the trainer on.

"It is not as comfortable as the sellers and celebrities portray it,"

she said.