Cardi B's fans are showing her support the best way they can after the rapper accidentally leaked her own Nood photo on social media following days of whirlwind birthday festivities in Las Vegas.

Last night, the "WAP" hitmaker, 28, uploaded a Nood selfie to her Instagram story which has now gone viral online.

The mother of one later deleted the image and took responsibility for the blunder, saying in a Twitter voice note: "Lord, why the phyuk you have to make me so phyukin' stupid? … Why? Why, why, why?"

Now, some of her fans on Twitter are showing her support by sharing Private photos of themselves with the hashtag #boobsoutforcardi.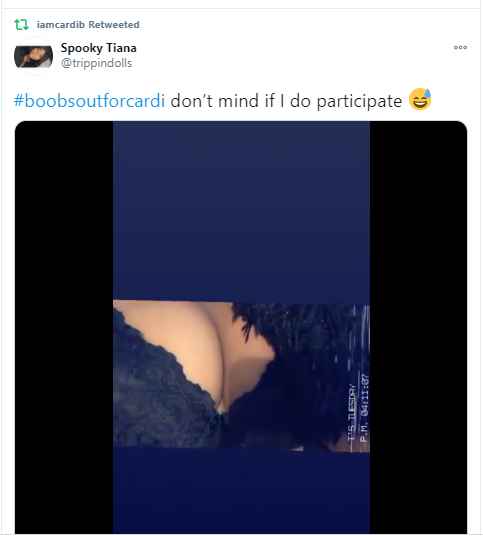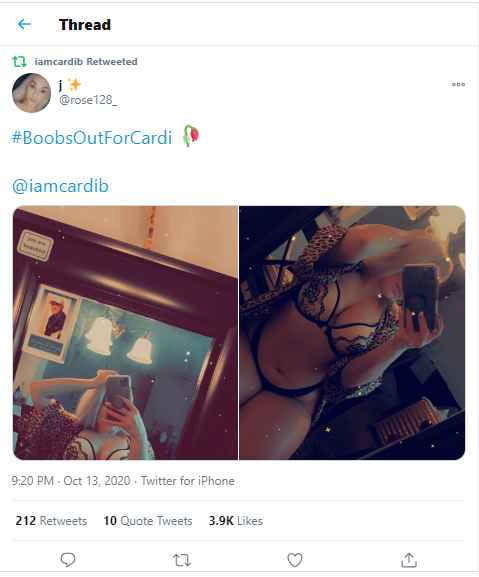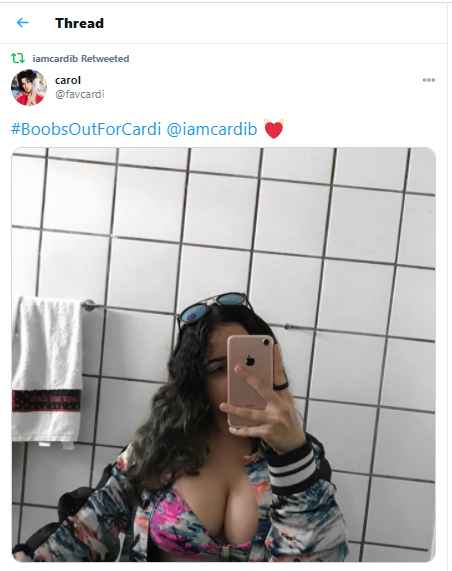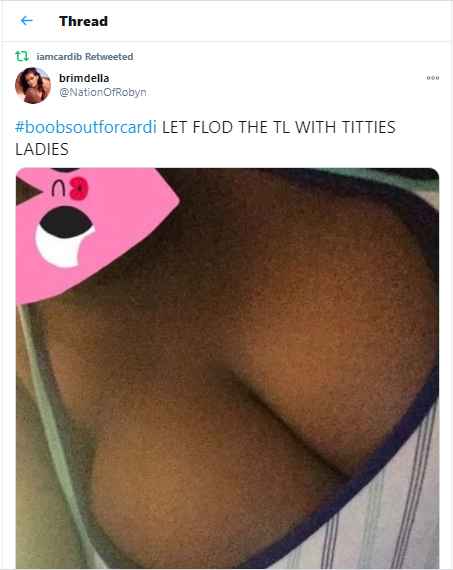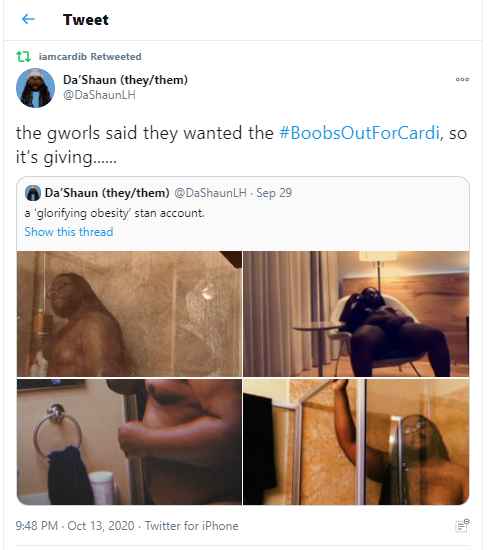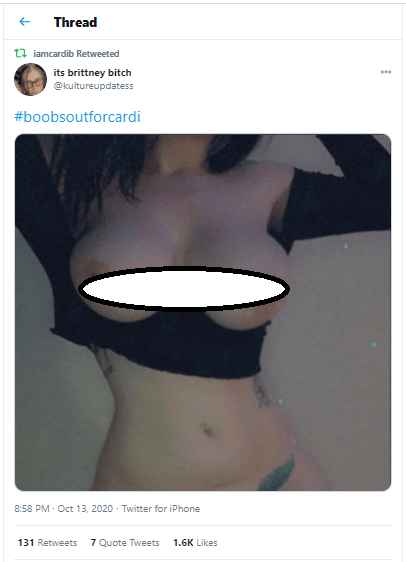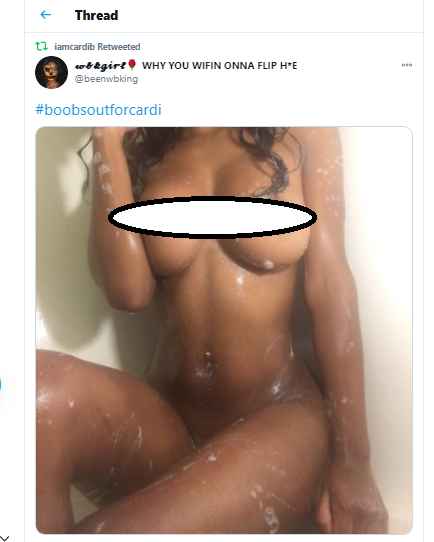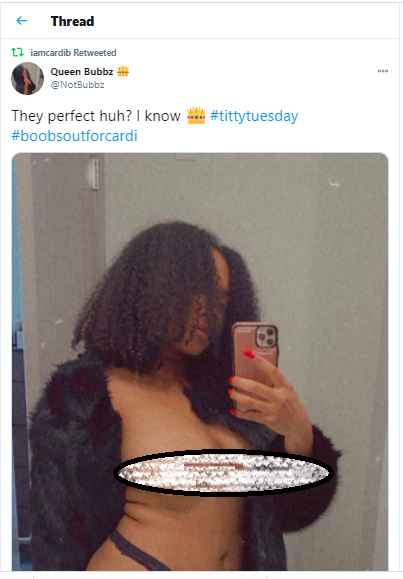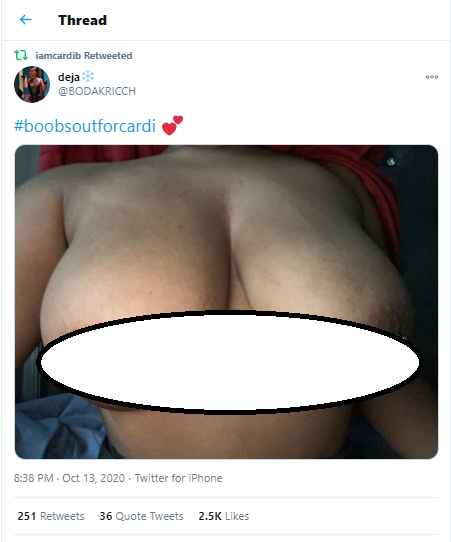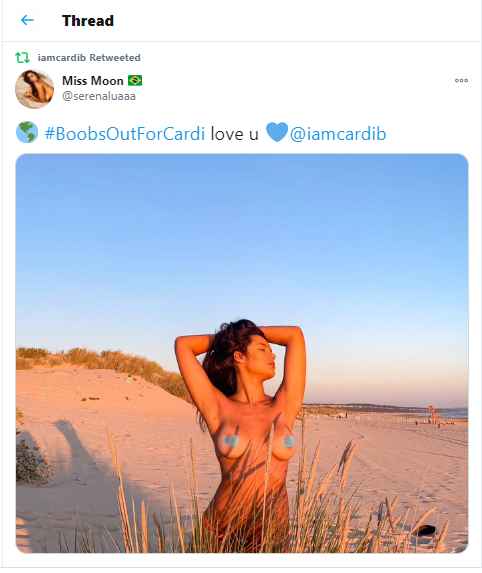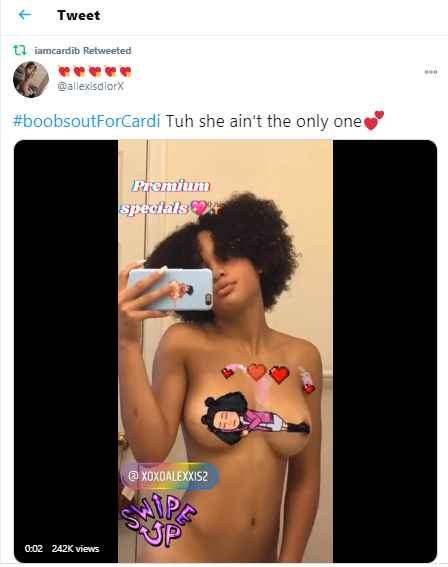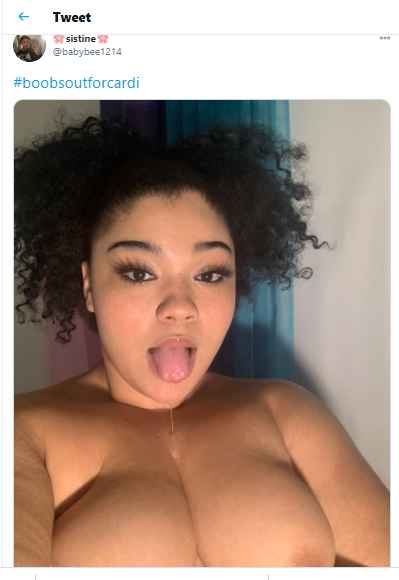 ---