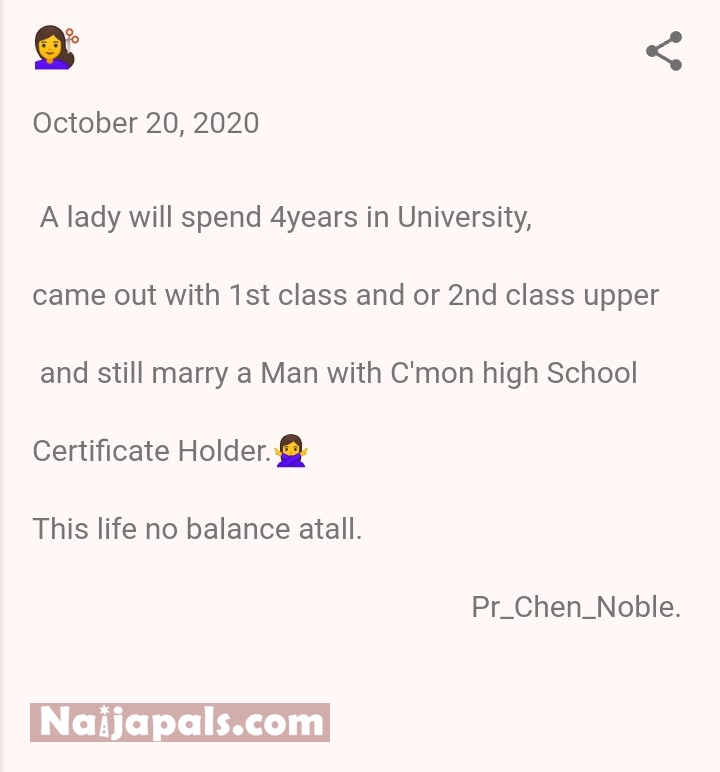 Ooh my God,a social media blogger known as Cheynoble.bloger.com. have taken to his page stating "why ladies ends up marrying a Man with high school certificate holder after acquired 1st and 2nd degree certificate holder,this looking so funny,but seriously.,
Should marriage on class,or life time , because some of ladies today deals life by their class and height?

Kindly drop your comments below and subscribe for post notification.
Posted: at 20-10-2020 08:39 AM (2 months ago) | Newbie