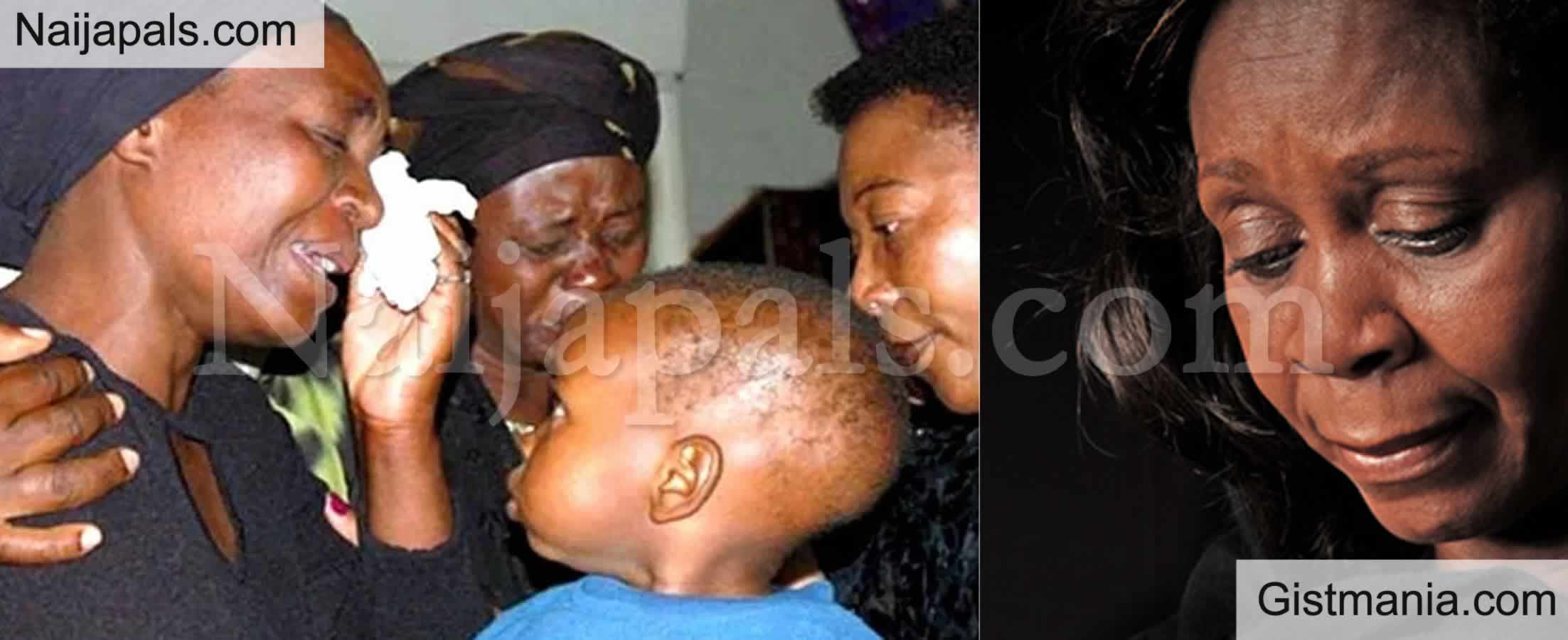 There are diverse stories in various Igbo communities on how widows are treated. Some are ugly and terrifying. Many of them are deprived of their husband's properties, including those they acquired together as couples.

This treatment is worse on widows who do not have children. In some cases, for widows who don't have male child, a situation the Supreme Court decision on female inheritance is already taking care of that aspect.



Besides inheritance, some traditions prescribe other dehumanizing practices which widows go through. Indeed, some of the stories from the women are quite pathetic and pitiable. However, some communities have tried to stop some of these obnoxious traditions.

Respite is coming to some communities with educated traditional rulers coupled with the efforts of churches and non-governmental organizations, NGOs. But it's not yet uhuru for some unfortunate women who lost their husbands as some communities still insist on the old ways. These ugly treatments meted to widows in Igbo land vary from community to community and some are simply inhuman. They range from deprivation, denial of certain rights to subjecting them to observe some inhuman and archaic customs and traditions.

The victims hardly have the gut to narrate what they passed through for fear of intimidation by those who are behind the evil practice. And for some, it is scary casting their minds back to what they went through. The few that braved it told South East Voice that they would not like to remember the experience and those who did spoke anonymously or without full names.

One of The Victims Shares Her Experience

One of them, Dorothy is a childless widow. She loved her late husband so much that when it was clear that she was not going to bear babies, she urged him to take a second wife.

Her words:

"We loved ourselves dearly and because I didn't want his name to be completely erased out from the family's history. I persuaded him to take a second wife. My husband reluctantly did my bidding. Soon after the second wife started making babies, the woman began to make the home uncomfortable for me. "Honestly, my husband did not like what she was doing to me, but I tried to bear the taunts with equanimity until my husband died. Age was no longer on my side. "The woman and her children took over all the assets. I was not even allowed into the parlour of our house again and feeding became very problematic. "I was left with no other option than to return to my maiden home where I am now receiving all the care I need. I must say that nobody from my husband's family has ever come to see me or give me any kobo for my upkeep. I can tell you that women who do not have good and caring relations like me will not last long. They would have since become history."

But the case of Augustina is different. She had two daughters for her husband. In most Igbo families, daughters do not count much and the position of a woman without a son is on a precipice. This still persists in some communities despite the Supreme Court decision against it, perhaps because no much enlightenment has been carried about it.

---
Posted: (1 month ago) on 21-10-2020 01:08 PM | Addicted Hero