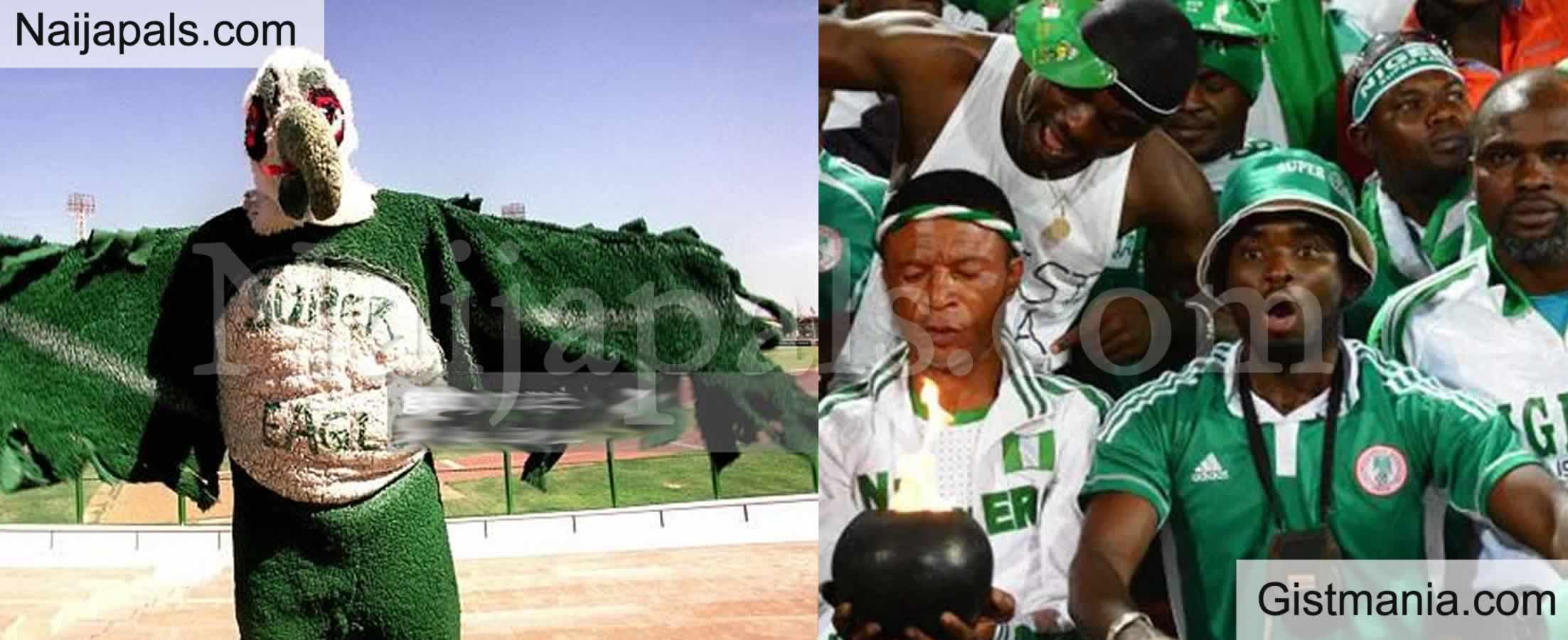 One of the biggest considerations in modern football is keeping fans entertained, and that doesn't just relate to the 90 minutes on the field. Before the game, at half-time and on the touchlines while the action is unfolding, clubs pull out all the stops to delight supporters.



The entertainment includes cheerleaders, live music, fireworks, junior matches and also mascots. In many footballing nations, practically every major team has a mascot that represents the club on game day and at other official appointments.

That trend has grown dramatically during the last 20 years as the game has made more of an effort to engage with families, but it doesn't appear to have carried over into Nigerian football. In this article, we will discuss whether or not Nigerian football clubs should give more thought to adopting mascots.

Part of the identity.

Many of the world's most recognizable mascots serve as an extension of the club's identity. For example, Fred the Red at Manchester United is a Red Devil, as featured on the club's badge, while the Chelsea mascot, Stamford the Lion, takes his name from the Blues' home ground.

The mascot plays a key role in helping to build a marketable identity for clubs, bringing brands to life, while other mascots help commemorate a club's heritage.

One example of this is Leicester's Filbert the Fox, who is named after the club's former home ground.

Usually standing at over six foot tall, mascots provide a very visible reputation of a club's brand and can help entrench the identity of teams with fans attending matches for the first time. For this reason alone, it's surprising that more Nigerian clubs don't experiment with mascots.


Meanwhile, Stamford the Lion has been mingling... #CFCTour pic.twitter.com/XykghzznA9

— Chelsea FC (@ChelseaFC) July 28, 2016

Good luck charm?

A mascot's other major role is to support the team from the touchline. Due to their size, they must be careful not to block the view of supporters or worse still, get in the way of the match officials. Many players even choose to shake hands or high-five a mascot before a game as part of their ritual. Whether or not this brings the team good luck is anyone's guess, but football is certainly a game that requires a little favorable fortune, so a little superstition can't hurt.

Indeed, two of English football's most powerful current clubs have very visible mascots on the scene for home games. Liverpool's Liver Bird is modeled after one of the city's traditional symbols, while Moonchester is an alien from the planet 'Blue Moon' themed after the famous fan anthem of the same name.
And their presence on match days certainly isn't doing either side any harm.

Man City are favorites to win this season's Premier League, with defending champions Liverpool also heavily fancied in the latest odds published at https://www.stsbet.co.uk. The two teams are consistently odds-on to win their Premier League matches.


A Liverpool fan in Thailand has paid tribute to his team in stunning fashion.

Chailiaw Manthong used grains of rice to create a huge liver bird on his farm

(via @MatichonOnline) pic.twitter.com/OGLXreO5u1

— ESPN FC (@ESPNFC) March 5, 2020

For all of these reasons and more, it's perhaps strange that mascots don't play a more significant role in Nigerian football. Their ability to entertain fans, amplify the club's identity and maybe even bring good luck would make them a useful signing for any club.
---
Posted: (1 month ago) on 22-10-2020 05:26 PM | Addicted Hero