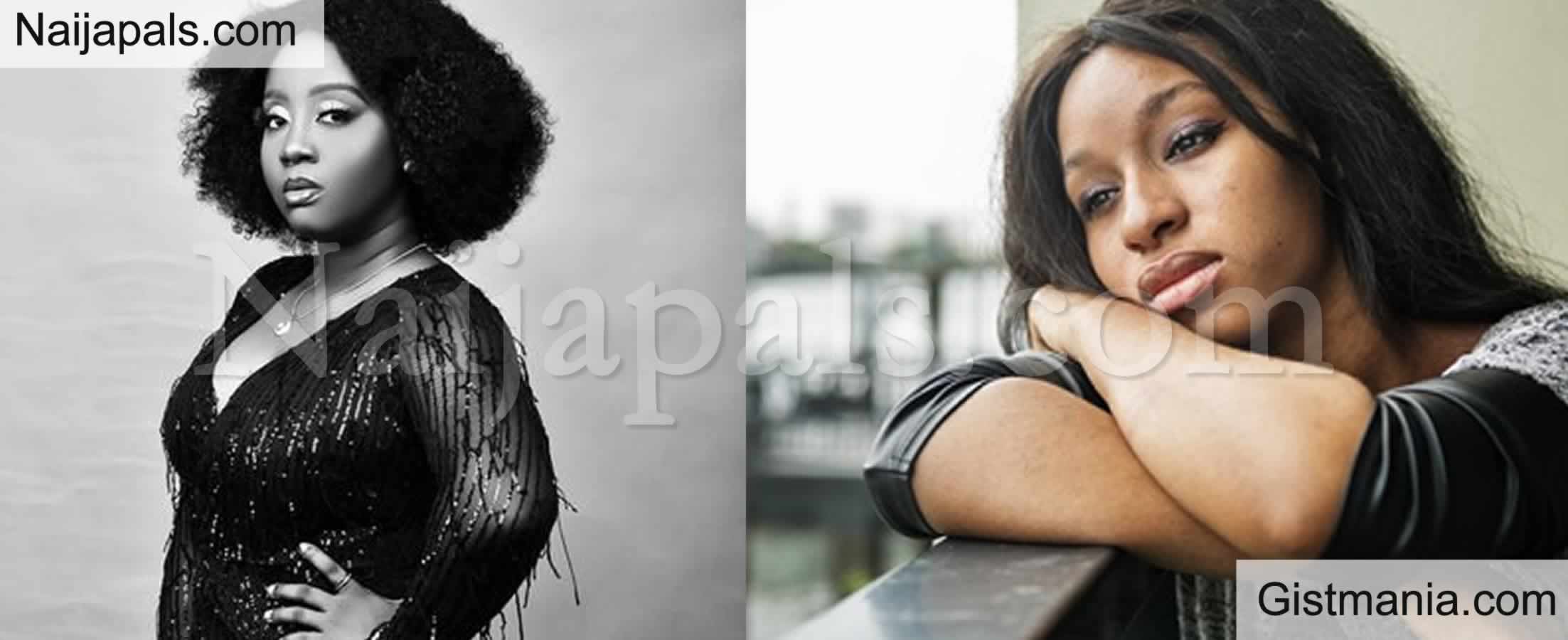 A Nigerian Lady, simply identified as Peesee, has narrated how a motivational speaker tricked 16 of his mentees into sleeping with him.



According to the lady who shared the story on Twitter, the man lured the ladies via social media with his eloquence, intellectual talks, wealth and accomplishments.

She shared how the man, who she esteemed as her mentor, wanted to play the same game on her but blatantly failed because she has a boyfriend.


As a young girl glued to her screen while growing up. I listened to this young man a Nigerian who studied abroad. He spoke so eloquently, so passionate about wanting to develop and contribute to Nigeria. I was so happy to be a Nigerian seeing him fly around the world

— I follow back (@Peesee_) October 27, 2020

Continue with her thread on Twitter:

As a young girl glued to her screen while growing up. I listened to this young man a Nigerian who studied abroad. He spoke so eloquently, so passionate about wanting to develop and contribute to Nigeria.

I was so happy to be a Nigerian seeing him fly around the world to meet dignitaries like the Queen of England, The Pope, International business men and the likes. I would join his live on Instagram and listen to his shot messages and it gave my spirit a lift anytime I was giving up on my dreams.

I really liked him as mentor and he discovered I was always the first set to come online to contribute to his classes and I was added to a group chat of Intellectuals.

….

Right before now he notified us he wanted to contest for a particular position in the state and people rallied around him because they were ready to support him.

Na so the man begin show real colour. As election no favour am, they give him another position in the state and he needed ideas on how to move in his new office of appointment and he needed crazy deep thinkers to work with. He invited some of the intellectuals but with my kinda work I couldn't attend.

I reached out to him to inform him I won't be able to make it so he said I could come around when I was free to go through what they were able to develop and I could add a thing or two.

So I looked forward to my off day ….. I love to look good, smelling nice is a norms for me, na so I set out ooo. In a pair of jean and a roundneck top.

Note before that day I have never seen him physically , never met him but I see pictures.
I got an address & took an uber there. I arrived the said location & made my way to his office.
I met his office assistant and was asked I wait, someone was in there with him.

…. his office door opened. He smiled at me and walked his visitor out. He came back and I was called in.

We exchanged pleasantries and he handed me the laptop to go through the ideas. …. I was also editing the content because it was in raw format. When he went out and came back with tea. You can't give e drink if I wasn't there when you opened it or made it.

I declined I didn't want. We had a very interesting Conversation, idea developed and properly written out and I was ready to leave, Lagos and traffic. I showed him and he smiled back saying nice job.

He asked when next I was free, he would love I go through some documents for presentation and I told him he could share via mail so I go though and if I feel anything should be added I will do an and inform him. He insisted I come around. I said I would notify him if I was gonna be free on my next off day.

…..

He asked where I stay I started to wonder why the plenty question so I said I stay with my uncle & his family which wasn't true

He asked why I didn't get my self a house. I told him I didn't want to rush He stated telling me he will get a houe for me in Lekki, infact buy me a car, get a maid for me to help with cleaning. Take me on vacation to Dubia and any country of my choice.

You need to see me evaluating If the man was high on his tea Asked if I have passport or he will call his contact in immigration to start processing one. Asin I just open my waist purse remove my pin knife hold, set my pepper spray so one hand I go pepper him face if he comes close.

Asked if I have passport or he will call his contact in immigration to start processing one. Asin I just open my waist purse remove my spin knife hold, set my pepper spray so one hand I go pepper him face if he comes close.

I was irritated but I was calm. He kept blabbing about how he has toured nations of the world, who he knows bla bla bla. All that one was for me to fall for him. Ogbeni thought he was talking to some desperate chick who wants to gumbody to him to look successful. Little did he know.

Told me my kind of lady deserves an elderly man to shower her with love, attention, money & besides I'm very intelligent. He will hook me up with several people who will need my idea creation & I will make money.

I was now getting bored. I couldn't hide my facial disgust anymore. That I was a beautiful black glowing lady. And that I should be happy someone of his class and status is showing interest in me werey was feeling himself I just took my phone looked at my man's picture and said Zhaddy this one done phyukup.

Your baby girl is just for you and you alone. He asked what that meant & I told him to take a look at the picture. He did. I told him I have to leave because all he said isn't related to idea
creation. I stood up to leave after collecting my phone. He stood us and wanted to touch me.
Telling me there is no point going home that day.

I spinned my knife sharply. That he has an executive room in one of the most beautiful hotels in Lagos. That we could spend the night there Werey still get mouth. I told him to sit down.
He had no choice when he saw pepper spray, he said he has asthma. I told him then cooperate.

I was still wondering how alot of ladies would have falling victim of this man. I just left after being speechless. Nothing could drop from my mouth.

I waited for my uber to come pick me and I left for home. He started calling. Begging that he knows I was disappointed but I shouldn't blame him. That I was a ine lady and that he is very careful of ladies he relates with. Omo I didn't know when I shouted shutthephyukup. Even the uber driver self fear I ended the call.

While on my trip home I was really worried because poverty rate in Nigeria has made this people think they can use sweet words to tell advantage of young girls who look up to them immediately I looked at the group of Intellectuals.

Only to discover they were all female I sat up again and I became very very confused.
15 young ladies Are you thinking what I'm thinking. I decided to become an active member of the group because I had an aim.

What was going on with this women? Is this situation only happening to me or have this girls gone through the same thing. I was very very scared but trust me I as willing to kno more. Sincerely most of them are very very intelligent, beautiful and ladies that can easily intimidate you with the kind of intelligence and choice of words.

The kind of ladies that will sweep you off your feet because of how sound they are. But most have been at one point in their lives been seriously hurt by men, they have been used, lied to and told they were too smart to be gfs or wives.

I became friends with them by telling them how beautiful they were, I discovered they fell for words and I knew something more was happening. They all went to dinners with this man as idea Assistant I was curious to ask how the night turned out after the even but none
of them wanted to talk about it.

He was so smart that they were all friends and never thought they were all being used. He played them all smartly taking turns to which one suits his desires and they kept it hidden
He made everyone believe in themselves. They all felt very special, very very unique because he reassures them daily.

He tried removing me from the group but I was added back by the girls. He knew trouble was about to start. He took this girls on several trips outside the country & none of them had a clue of what was going on.

….

One day we had a disagreement in the group and some of them started calling themselves names.
it was evident some of them knew they were sharing the man. But they didn't want to miss out of the goodies. I even got to know one was married. And she was still that close to him
---
Posted: (3 weeks ago) on 28-10-2020 04:38 PM | Addicted Hero