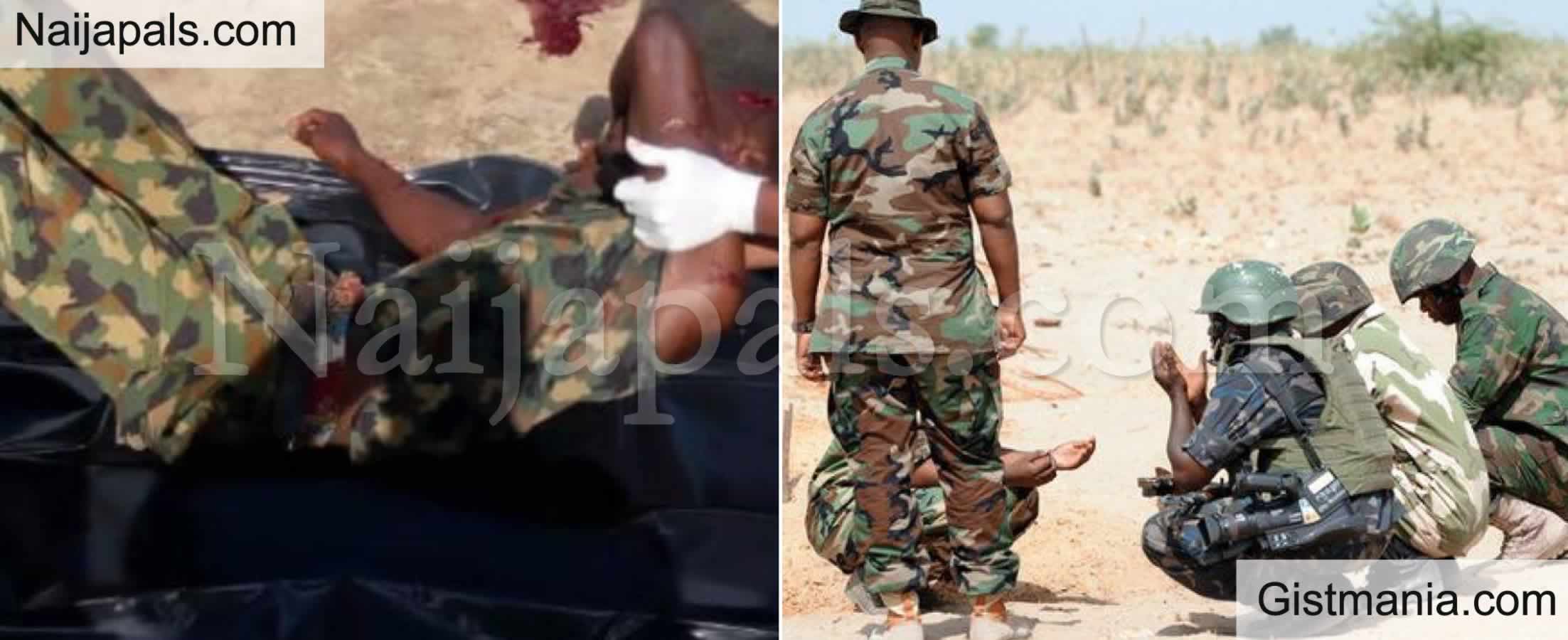 A Nigerian army captain and eleven other soldiers have been killed.



According to reporters, the men died in a deadly ambush at Konshisha Local Government Area of Benue State.

The incident occurred on Monday, April 5, when an Army Captain, A.T Adebayo, in the company of four soldiers, was on a routine patrol to the joint Operation Whirl Stroke in Oju Local Government Area of the state.

Sources told us that while passing through Konshisha town, the gunmen, numbering over 150, laid siege to the officer and the four soldiers and killed them on the spot.

We gathered that Konshisha town is a regular route used by troops deployed in Oju and Katsina-Ala local government areas of the state.

The town has become notorious for harboring bandits and other militia groups.

The source added that when the officer and the soldiers were discovered missing, a detachment of seven soldiers from Oju was sent out to Konshisha town to look for them.

According to the source, the seven soldiers who were sent on reinforcement missions too never returned alive.

After several hours of waiting in vain for their return, a robust search and rescue joint operation of troops and Operation WHIRL STROKE were sent to search for them.

The source added that the gunmen had made away with the rifles and thousands of ammunition of the dead soldiers.

The charred remains of the soldiers were later found in a forest in Gbinde village, just as the soldier's operational vans were burnt to ashes.

According to him, during the joint search operations, several other bandits were encountered and killed.
---
Posted: at 9-04-2021 09:43 AM (1 month ago) | Hero