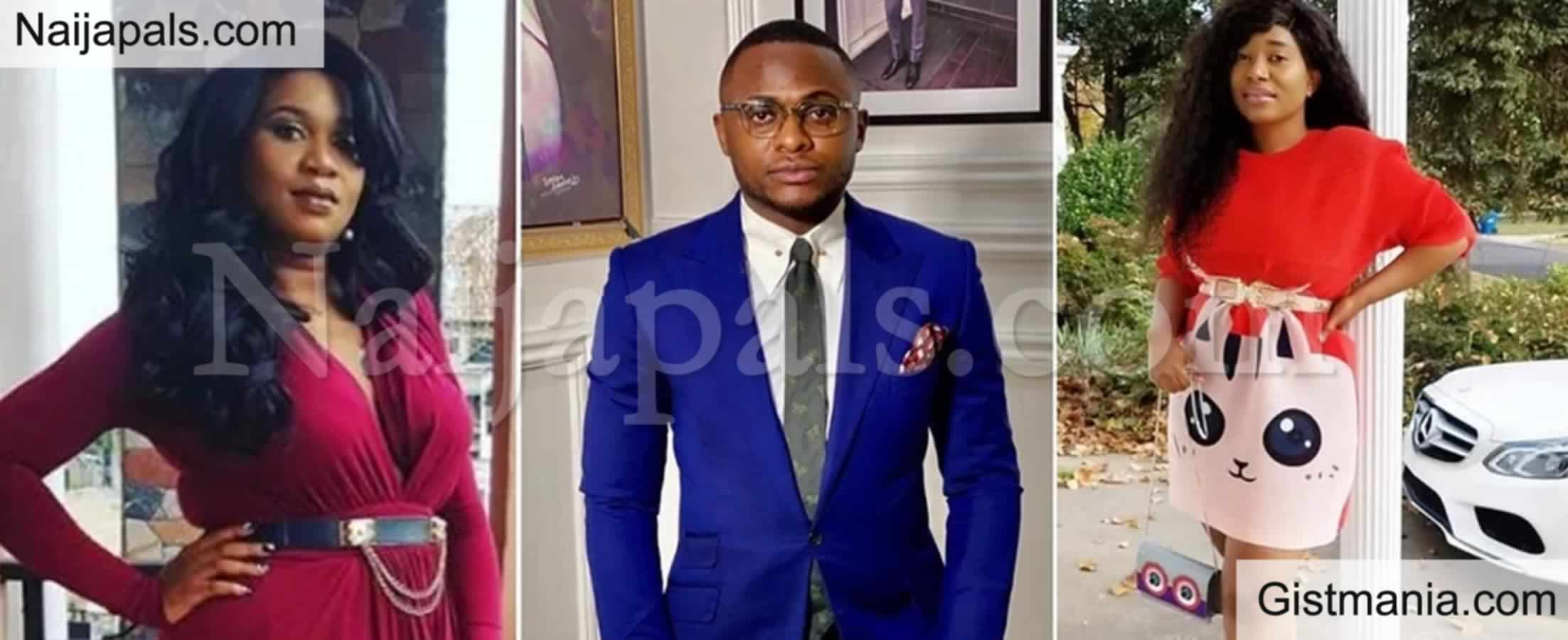 Ubi Franklin's alleged girlfriend is a popular car dealer based in the United States of America. Nigerian music mogul Ubi Franklin's fourth baby mama Sandra Iheuwa and his alleged girlfriend have engaged in a free for all fight on Instagram.
Ubi's alleged girlfriend Adesuwa Renee Ogiozee, a popular car dealer in the United States of America had taken to her Instagram page on Tuesday, April 20, 2021, where she shaded someone for trying to use her for clout and "trying so hard to destroy a man just because he rejected you."

"Why is it so hard for some people to take their 'L' s? Trying to use me for clout... don't work I am a Boss chic I drop what I don't like... and pick what I like... na we hot we nor kee person nor be me reject you oh free me," she wrote. "As a lady, get use to minding your business... work hard as much as you can, stay beautiful... be productive and stay off negativity. Men will find something great in you.. if that is what you seek."

"But becoming a Devil and trying so hard to destroy a man just because he rejected you... only confirms why he did If your heartbreak last more than 4months... u be winch Take that L in peace and move on"
It didn't take long before Iheuwa replied Renee accusing her of creating fake accounts to say "rubbish" about her children, cursed her by saying that she will be barren forever.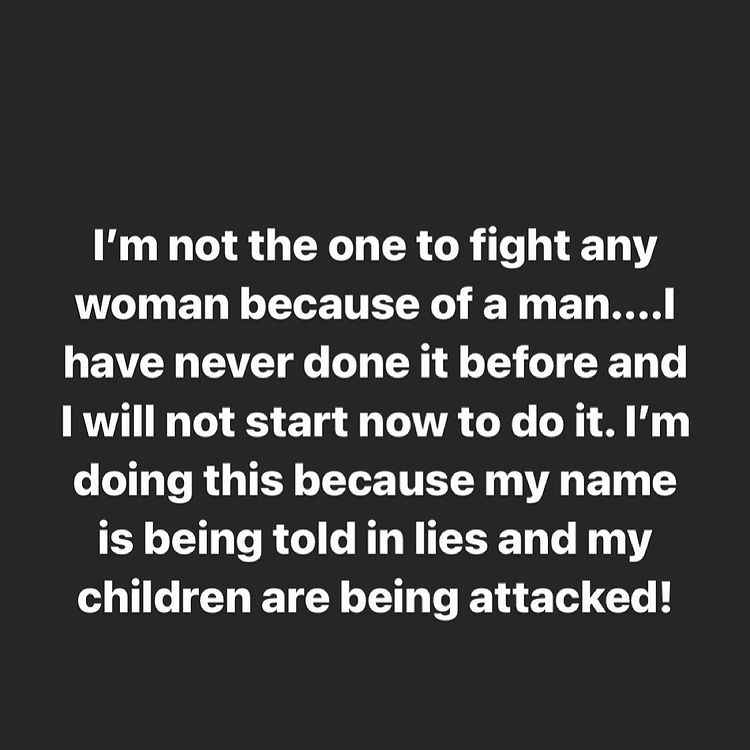 and then she promised to give us reciptes of the chat between them.
Look at the date Jan 7th, when I recently came back from Dubai, this man went to a blogger and told a blogger bad things about my children that weren't true even after the epistles I wrote......A WHOLE BLOGGER O and he couldn't deny it....see ehn there are somethings that you would do to me I will take it but when it comes to my kids I will never take it. Now my name is being told that I took Renee name to a blogger and blackmailing her??? What exactly do you have that I need to blackmail your sorry ass for?......I haven't spoken to this man since January and now my name is in lies and some unfortunate idiot is attacking my kids for NO DAMN REASON. More receipts coming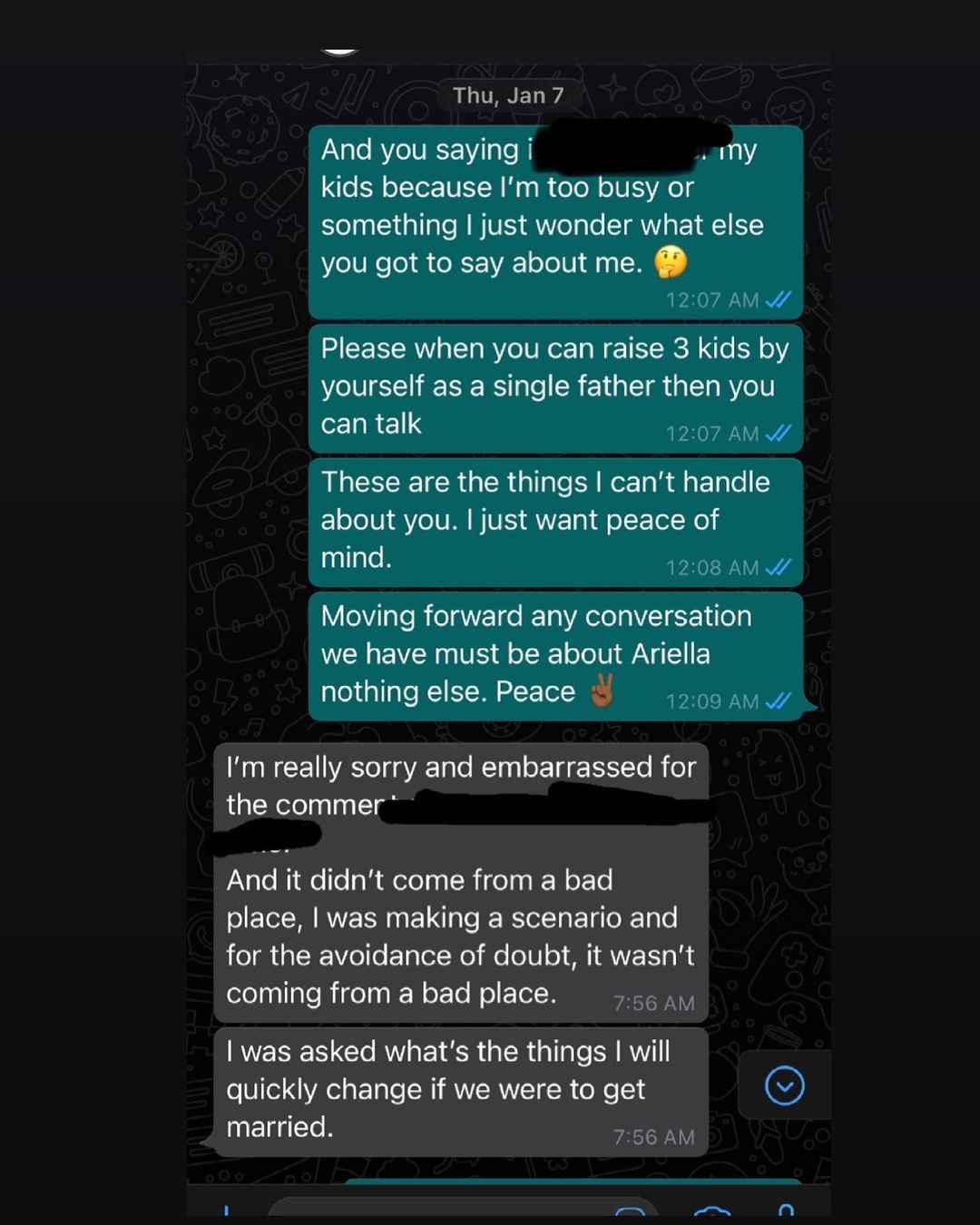 she even went for her ex ubi:
ubifranklintriplemg please while you are at playing the victim tell the world what you did that I chose to close the line of communication since January. Is not like you do anything for Ariella anyways I don't know what you want to check on her for? Baby that's isn't fully talking?! And you are saying I'm harassing who exactly? Because I chose not to communicate since you want to go there and make me look like I'm crazy or something. You can manipulate everyone around you but me you will never manipulate me. Who is harassing who? Who doesn't want to see who around who ain't you the one cursing me out for posting my boyfriend that I introduced you to in Dubai? If you want to post come correct and stop talking rubbish. Playing victim every single time. Who suggested taking everyone to Dubai? Me I will post proof of every single lie. Don't use my name to lie and stop taking my kids to bloggers.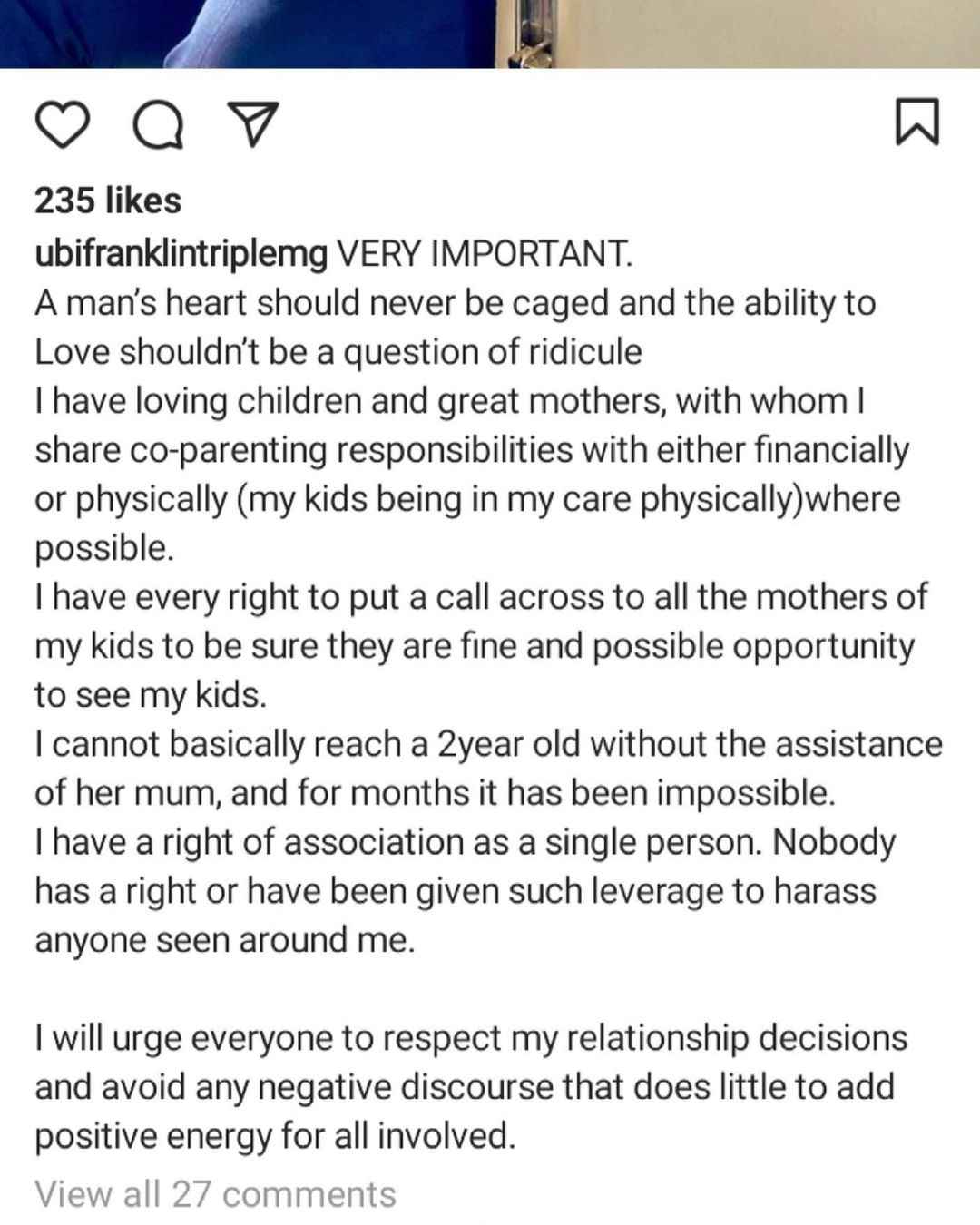 Is this a conversation you are saying you want to have with your child?

What is your business with my man??? Or the love I have for my man? What exactly is the entire problem? Don't make it seem like you are trying to get a hold of my daughter Ariella when we both know the truth.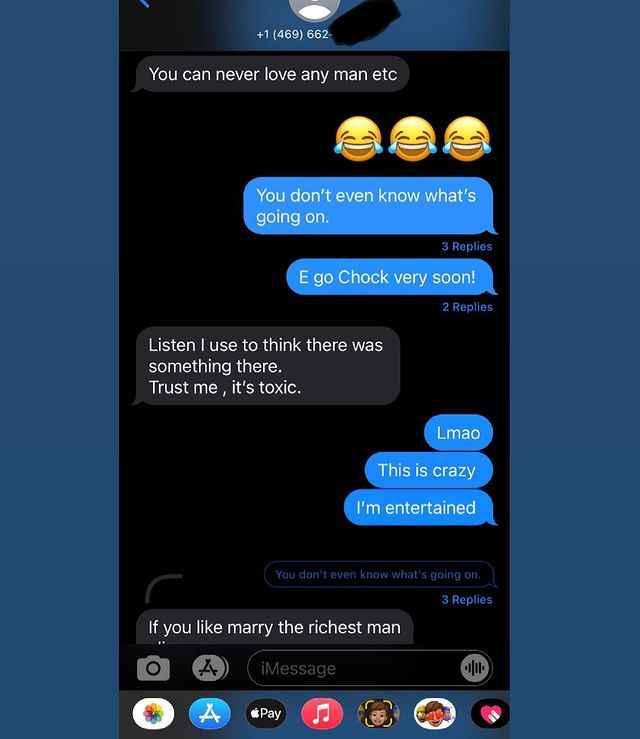 This was when I was appreciating my boyfriend on his Birthday in Dubai which he met now I'm the confused one. Dude I'm not like anyone else you can say lies about I come with proof and receipts the next receipts I will post might crush you. I have asked you nicely to leave me alone but you have refused to stop calling my phone knowing fully well it's not about Ariella. Stop playing the victim and making me look like I'm the one with the issue. Tell the world what you did and stop playing victim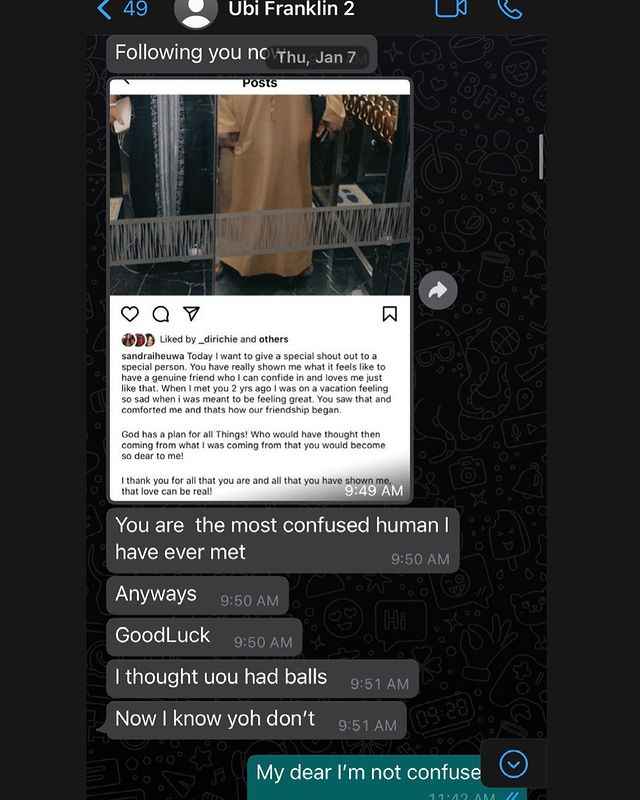 watch video below:






---
Posted: at 21-04-2021 09:48 AM (5 months ago) | Hero