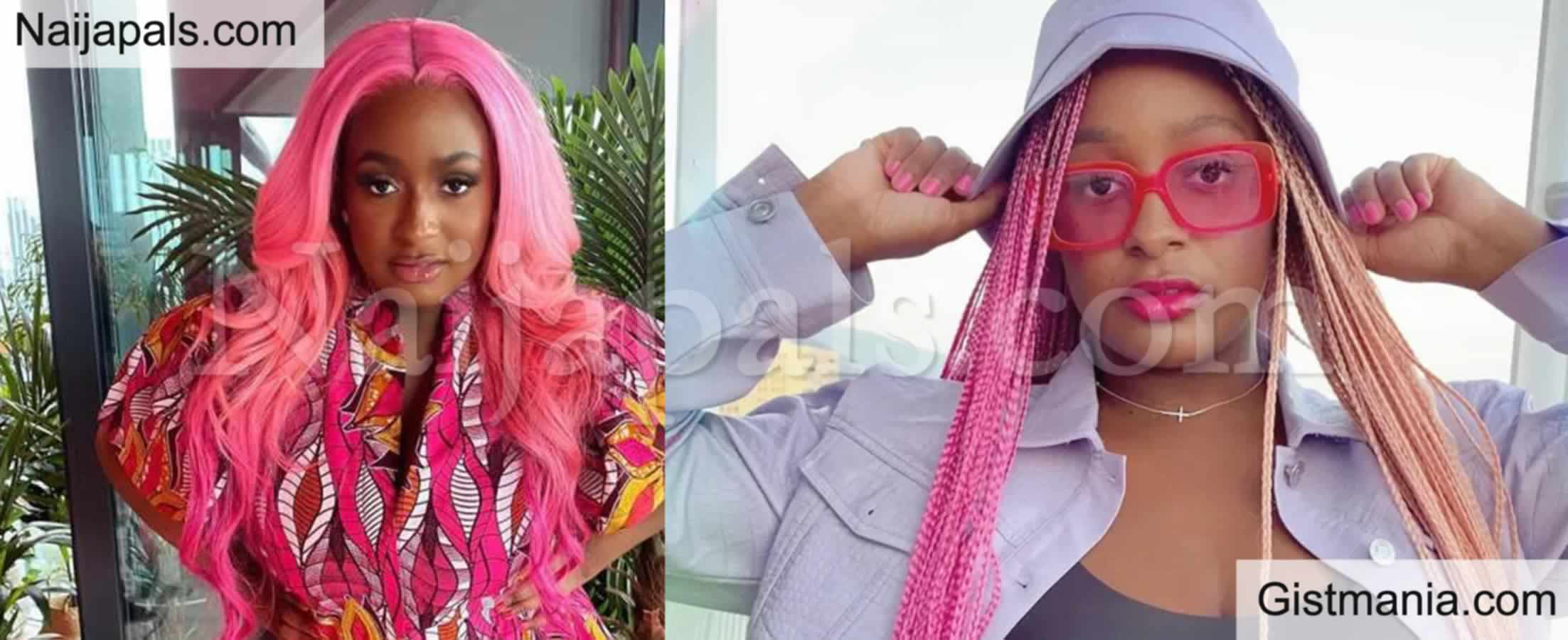 Billionaire heiress and singer, DJ Cuppy Otedola has come out to react to the bundle of criticism that has been targeted at her because of her music.



Recall media personality, Shade Ladipoe said that Cuppy's music is 0/100, not just her but other people have said that the singer's songs are horrible.
Weeks on hearing these types of comments, Cuppy had to say something about it. Taking to the gram she posted a list of her songs and said that every day she hears horrible comments about her song, but most of the people talking do not listen to her songs.
She pleads with those condemning her song to take time and listen to her latest album, Original Copy, and if then comment after.
Opening up on how she feels because after all, she is human. According to Cuppy, she receives lots of negative comments about her voice and music on social media. Speaking further, the 28-year-old said people constantly condemned her and told her to stick to DJ-ING instead.

The billionaire's daughter however pleaded with her fans to listen to her album and share their honest review, stating clearly that she does not want to be bullied. Taking to the gram she said, Every day, I read horrible comments about my voice, constantly telling me to "stick" to DJing. The truth is most people that "hate" my music, have NEVER bothered listening to my Album #OriginalCopy With open ears and 29 mins to spare, please give it an HONEST listen, THEN after that, you're more than welcome to provide feedback! Cyber Bullying to "fit in" isn't cool, please have an opinion of your own.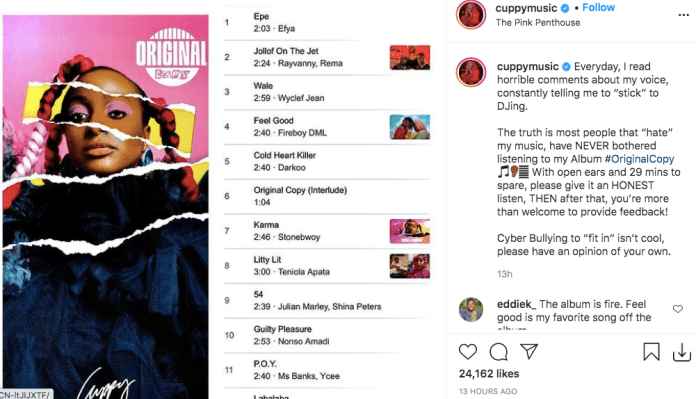 Posted: at 23-04-2021 12:10 PM (3 weeks ago) | Upcoming