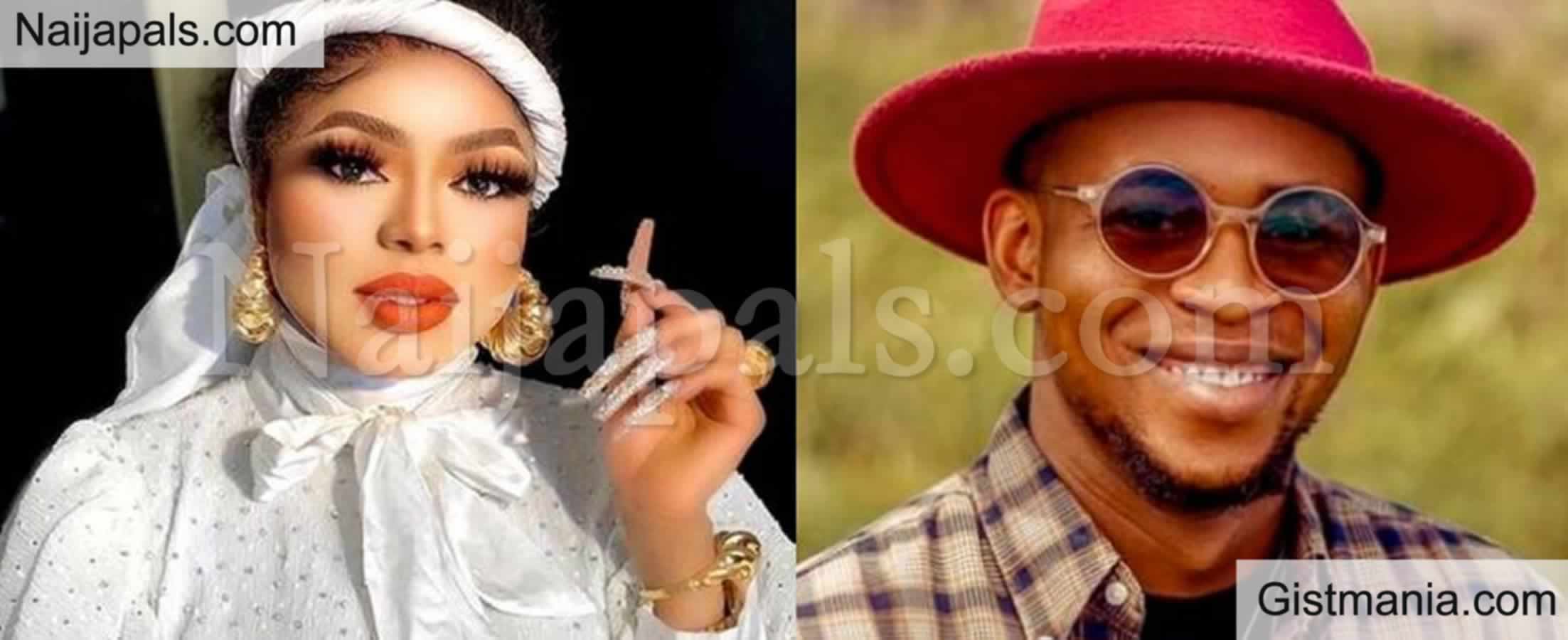 Bobrisky's junior colleague in the crossdressing industry – though with a transgender credential – Buchi Alexander has dragged the most popular Nigerian barbie by his bone straight hair again, this time asking him to change his ways and stop being at loggerheads with everyone.


Almost a month ago, Buchi had called out the Mr Idris Okuneye, popularly known as Bobrisky on The Gram, for giving the transgender community a bad name. Coming out with some more shalaye now, Buchi alleged some threats on the Bob toh risky's account.

Taking to his privatised IG page, Buchi revealed that a lot has happened since he did the call out, as he has been receiving frivolous messages and threats from Bobrisky's fans. "It's been almost a month I called Idris out @bobrisky222 for the grotesque and incorrigible act of giving the trans community a bad name. A lot has happened just amidst this time! Threats, repugnant and frivolous msgs has reached me By the so called fans!", he began.

"A video I made was even reported and was brought down, perhaps they tried bringing down my account too. Character default is toxic and there is no justification for doing others wrong and feel like you still boss! I refused saying shit not because I was petrified rather cause I don't wanna to be entangled in yet another theatrical display of shenanigans!", he added.

Advising the self-acclaimed crossdressing Queen Mother to change her ways, Buchi dragging in his case with actress Halima Abubakar and ex-bestie, Tonto Dikeh. Change ur ways… issues you had with Halima Abubakar just surfaced after two years and yet with your friend Tonto dike… who took you as her own! Must you be at loggerheads with everyone? Or get in an altercation with people and get unapologetic!", he asked.

"It's really reprehensible If you keep having issues with people, please check yourself and know they are not the problem you are! Don't ask no one to threaten me anymore! Because you feel threatened! U have money and fame… so why are u always threatened by people and keep having issues with them. It's inconsequential and infantile", he conclude, slamming the mic of Bob's chest.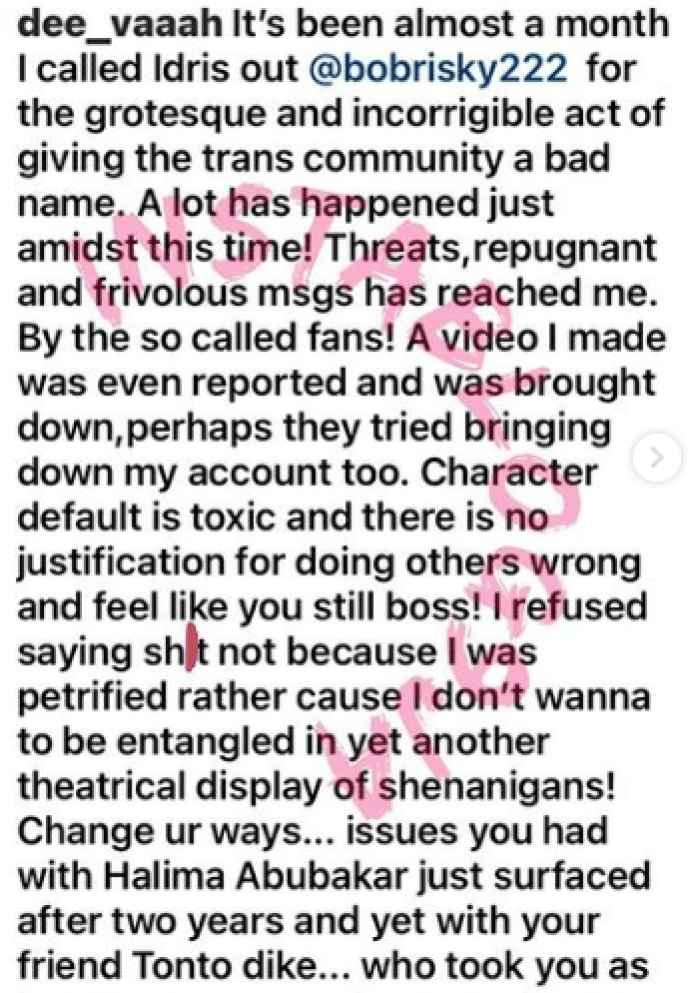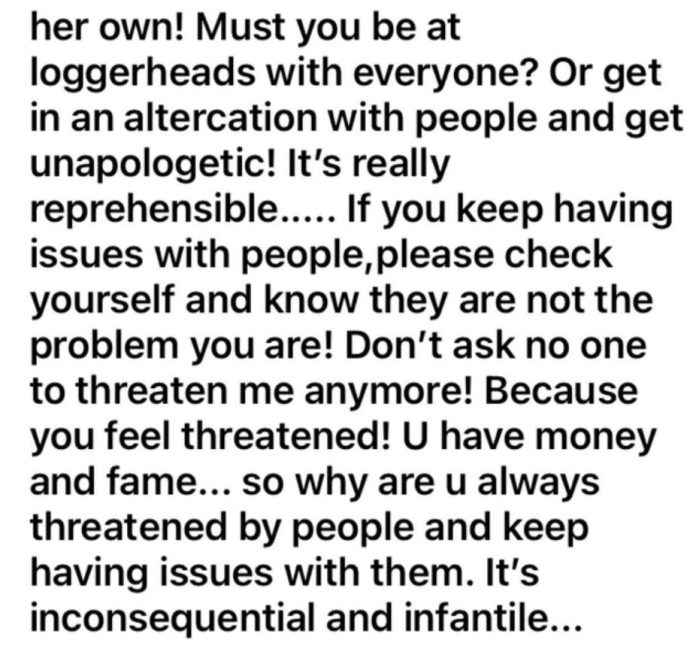 Posted: at 23-04-2021 12:48 PM (3 weeks ago) | Upcoming