It has been a hell-bent between two colleagues in the industry, Yomi Fabiyi and Iyabo over the detention of baba Ijesha who molested a minor.



It was earlier reported that Nollywood actress Iyabo Ojo has demanded that her colleague Yomi Fabiyi apologizes to her over the recent defamatory statement he made against her.

Fabiyi had alleged in a recent post that Ojo and comedian Princess were planning to kill actor Baba Ijesha if granted bail.

Ojo took to her Instagram page on Wednesday, May 12, 2021, where she shared copies of the defamation suit filed against Fabiyi.

However, the table had turned around as Iyabo Ojo shares a conversation about her and Yomi Fabiyi where he was apologizing to her but it seems she is not satisfied with that.

Read statement and post below:



Quote

Yomi Fabiyi I ain't Joking with you, you don't need to post the apology conversation alone, let me help you post our conversation from the beginning,

Note!! all our voice note is still intact ..

Yomi Fabiyi, I ain't playing with you, you can't make peace with me on WhatsApp then I wake up the next day to find out you still clouting with the innocent girl's case, trying so hard to change the narratives to favorite Baba Ijesha .........
I ain't backing down no matter how hard you try to twist & turn the story, the earlier you get that into your thick skull the better for you ..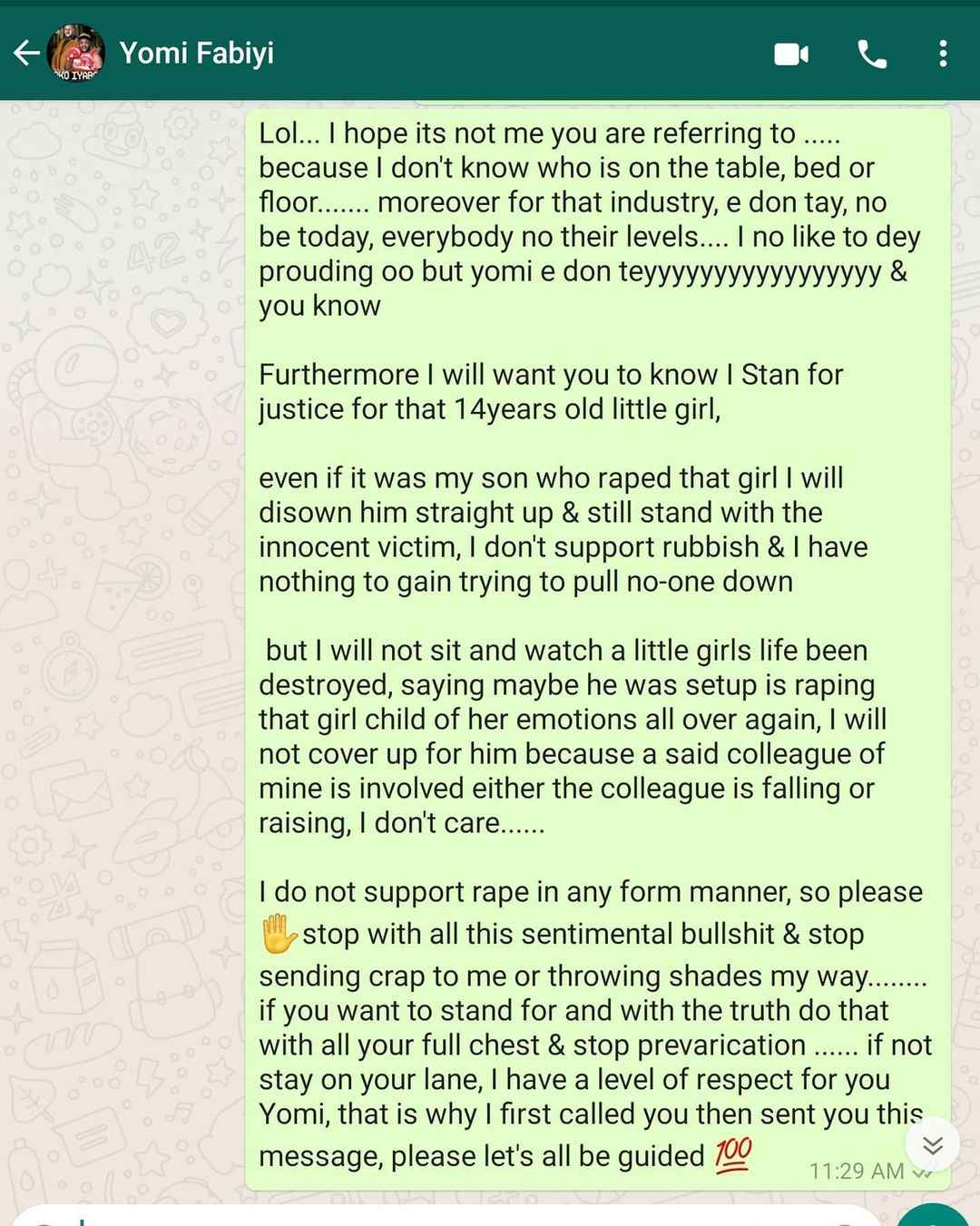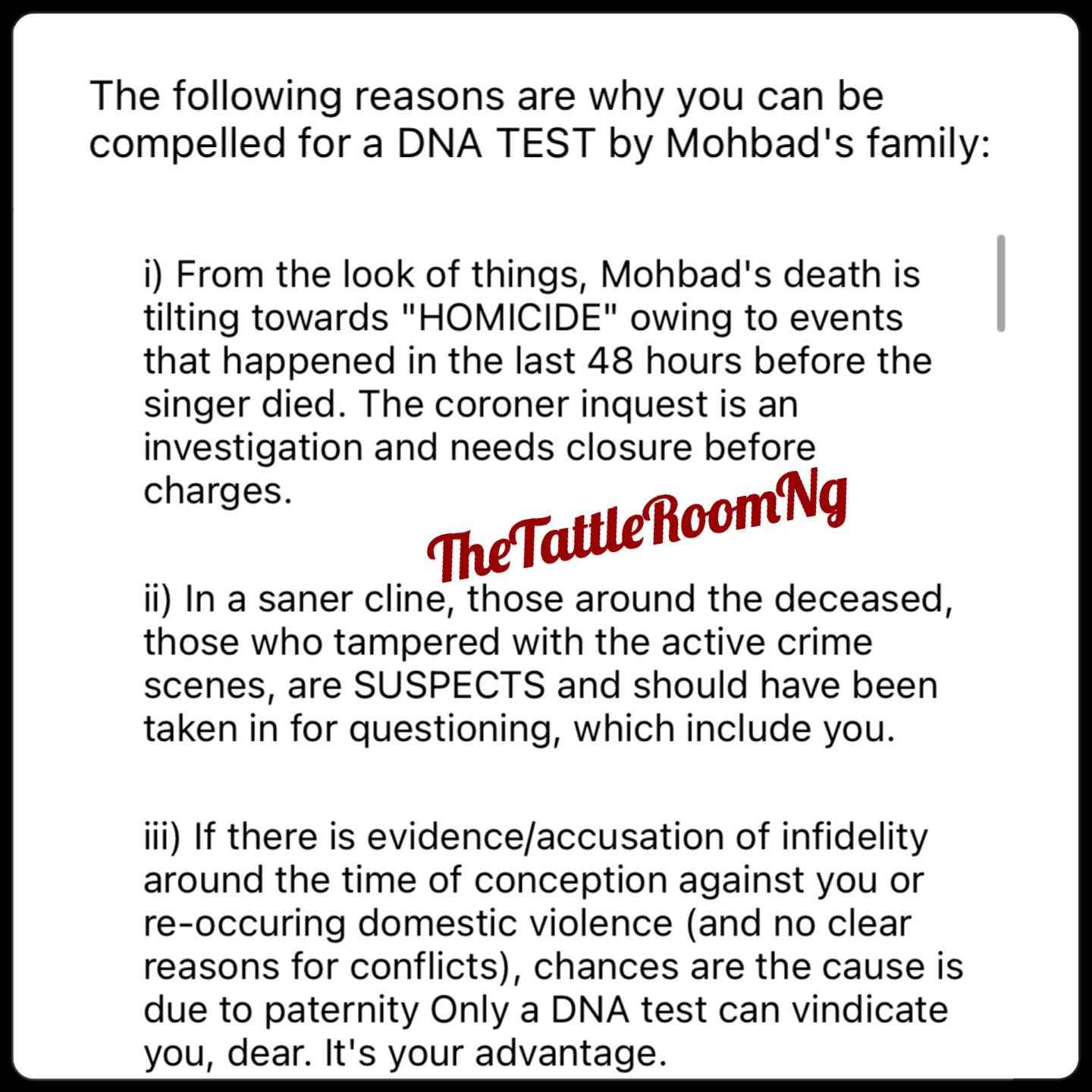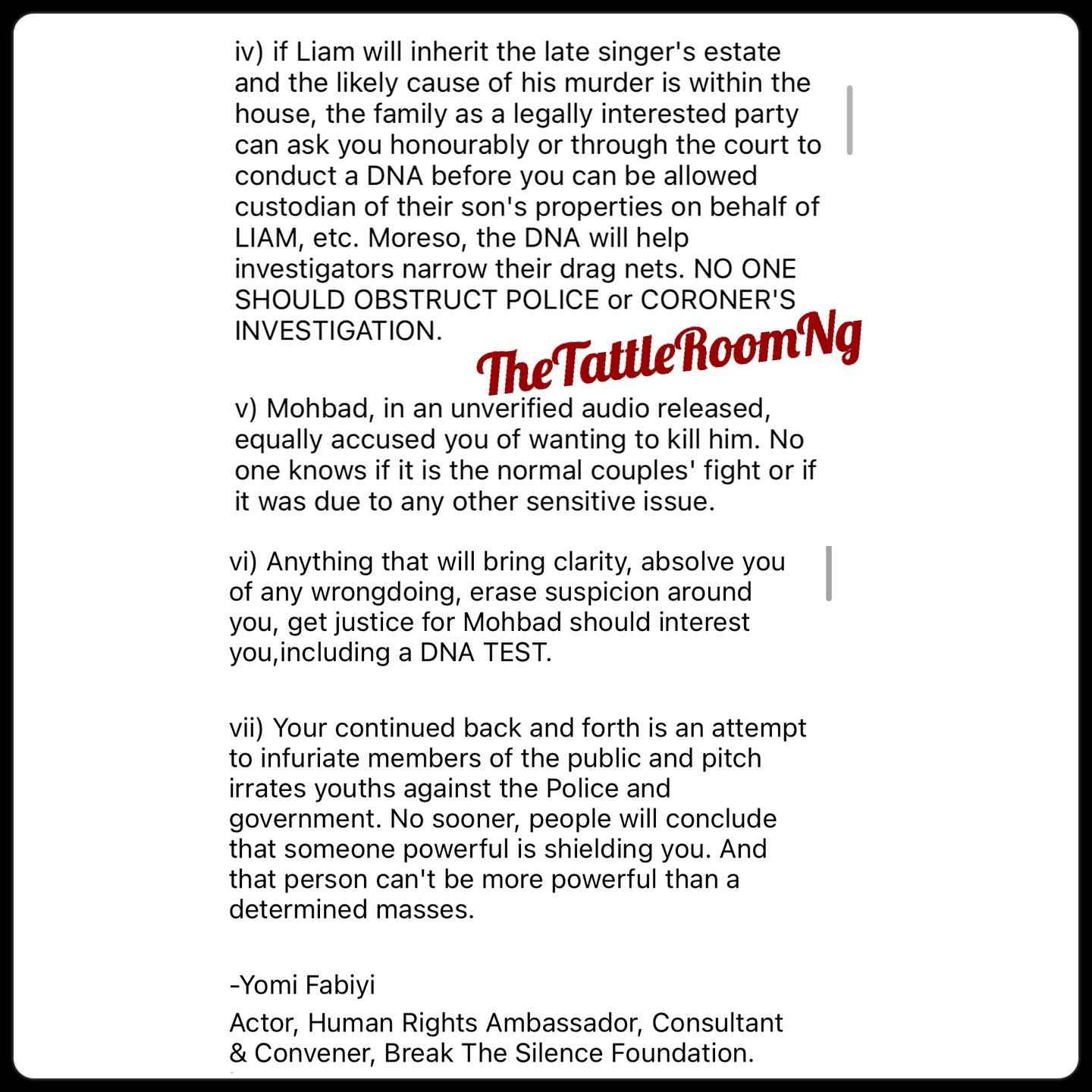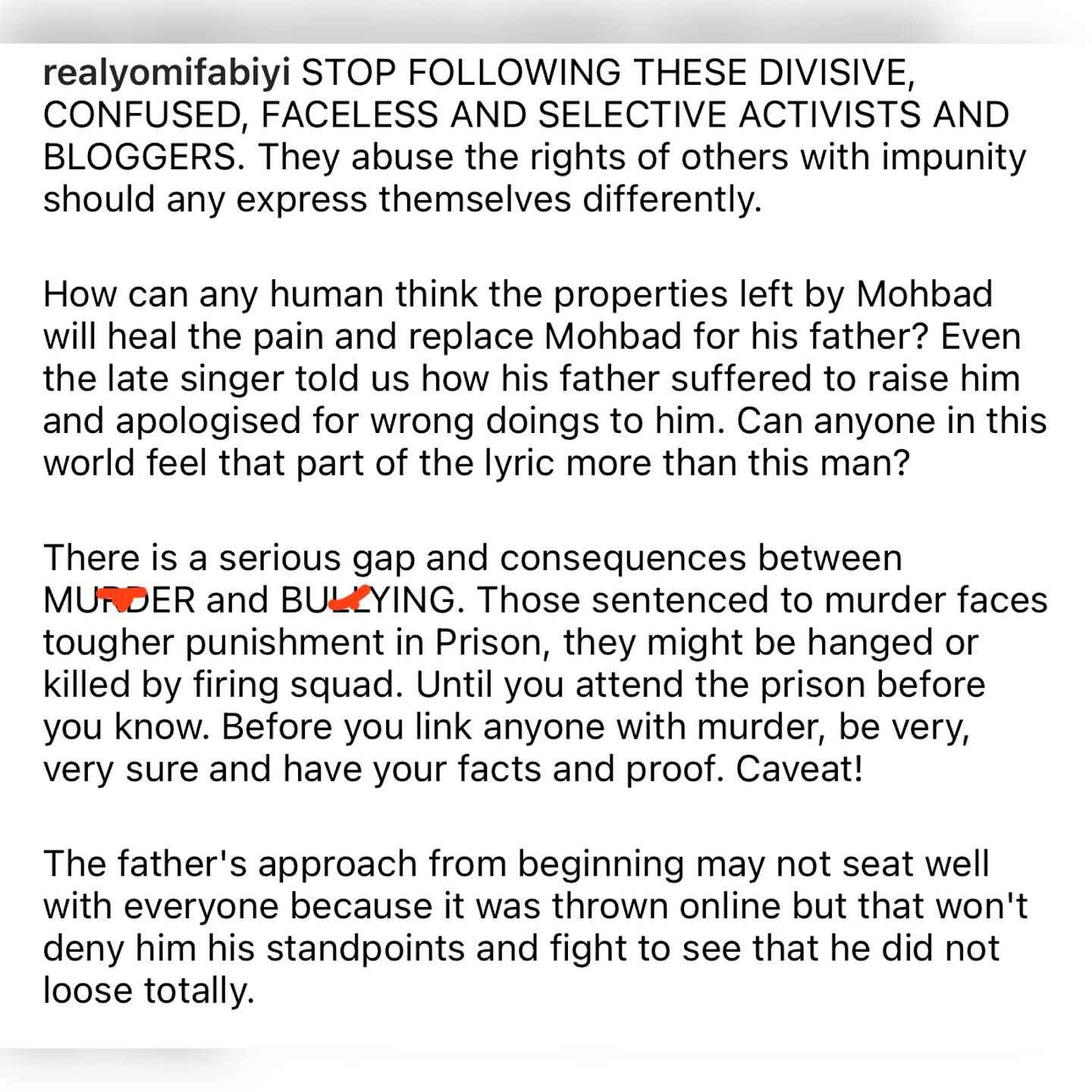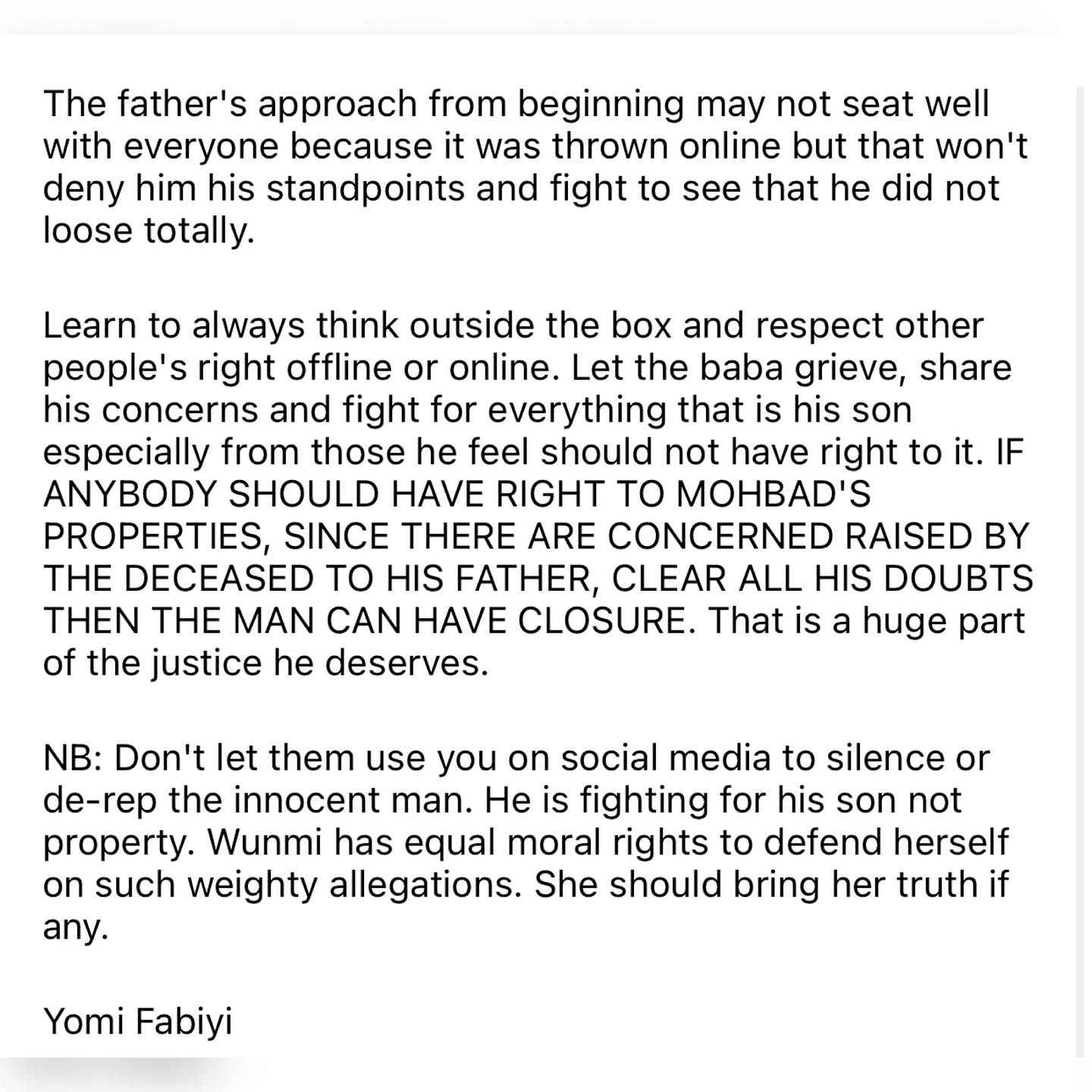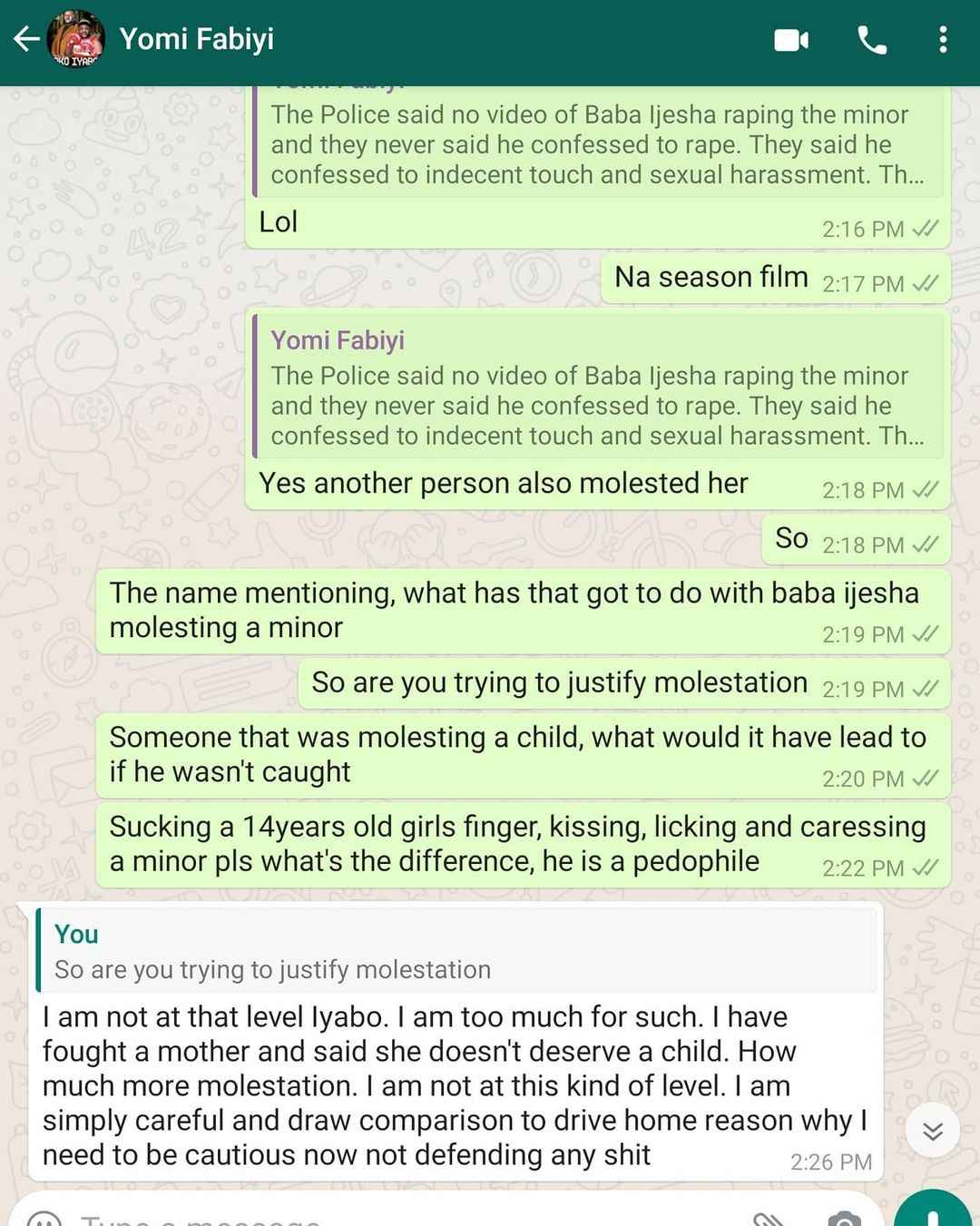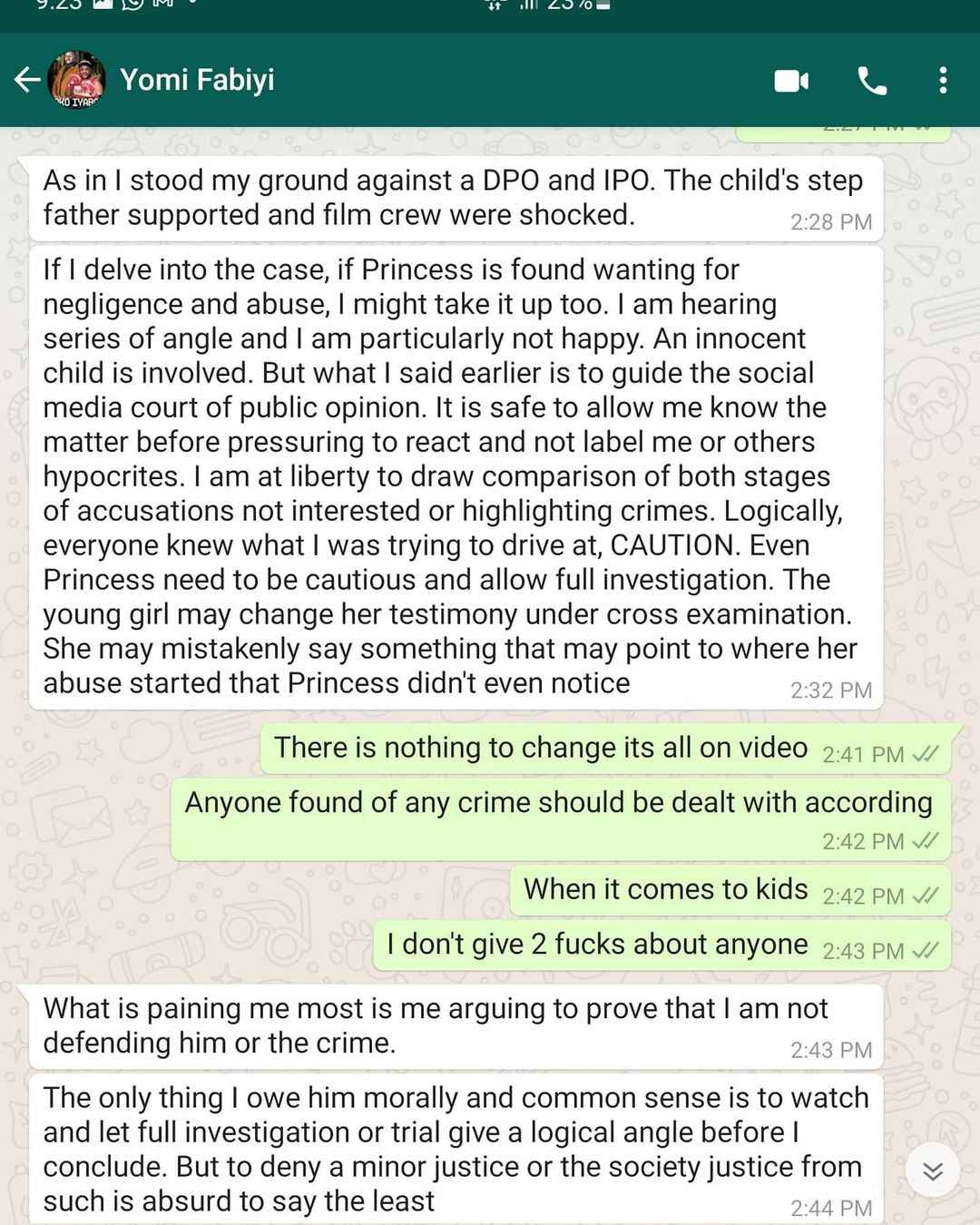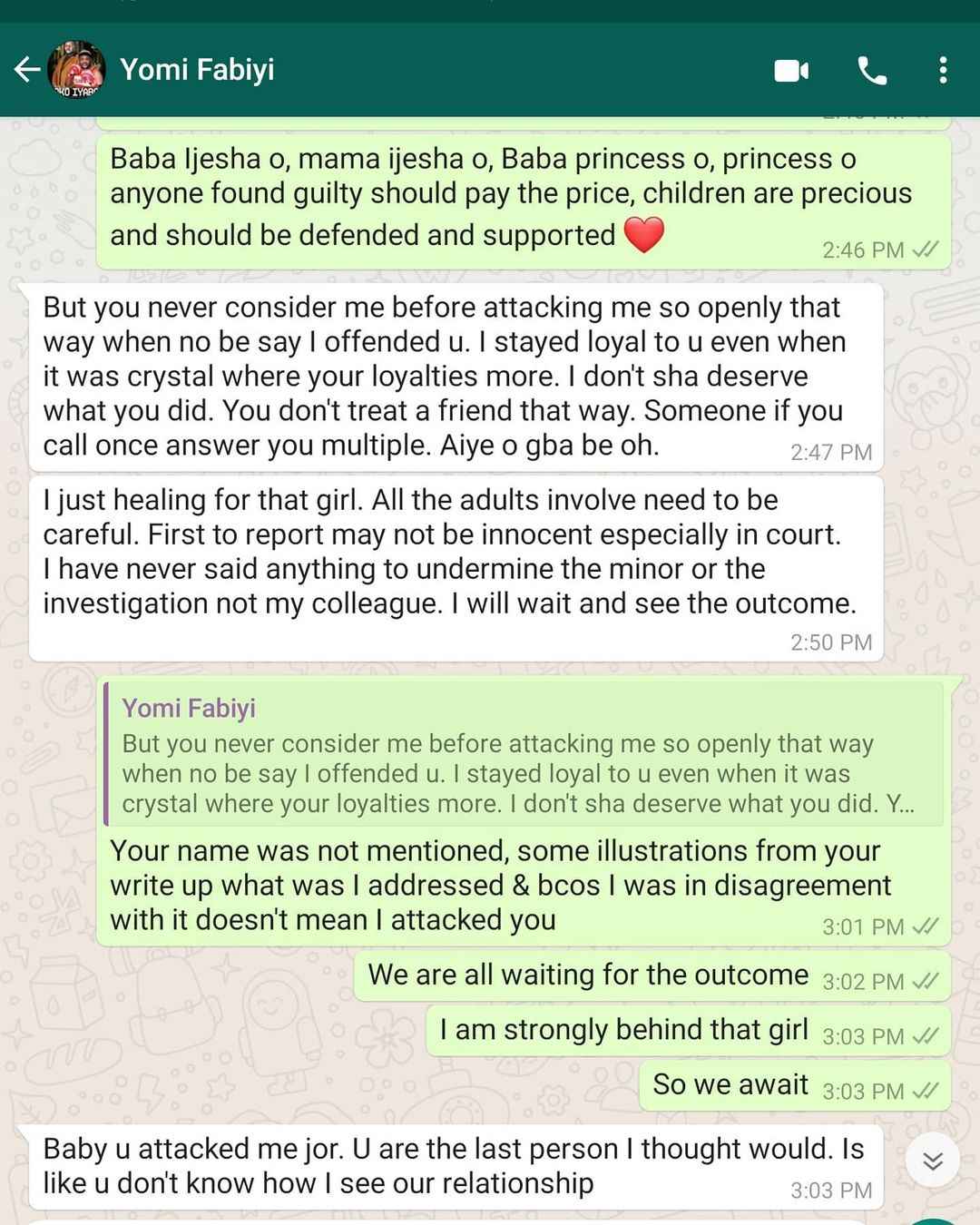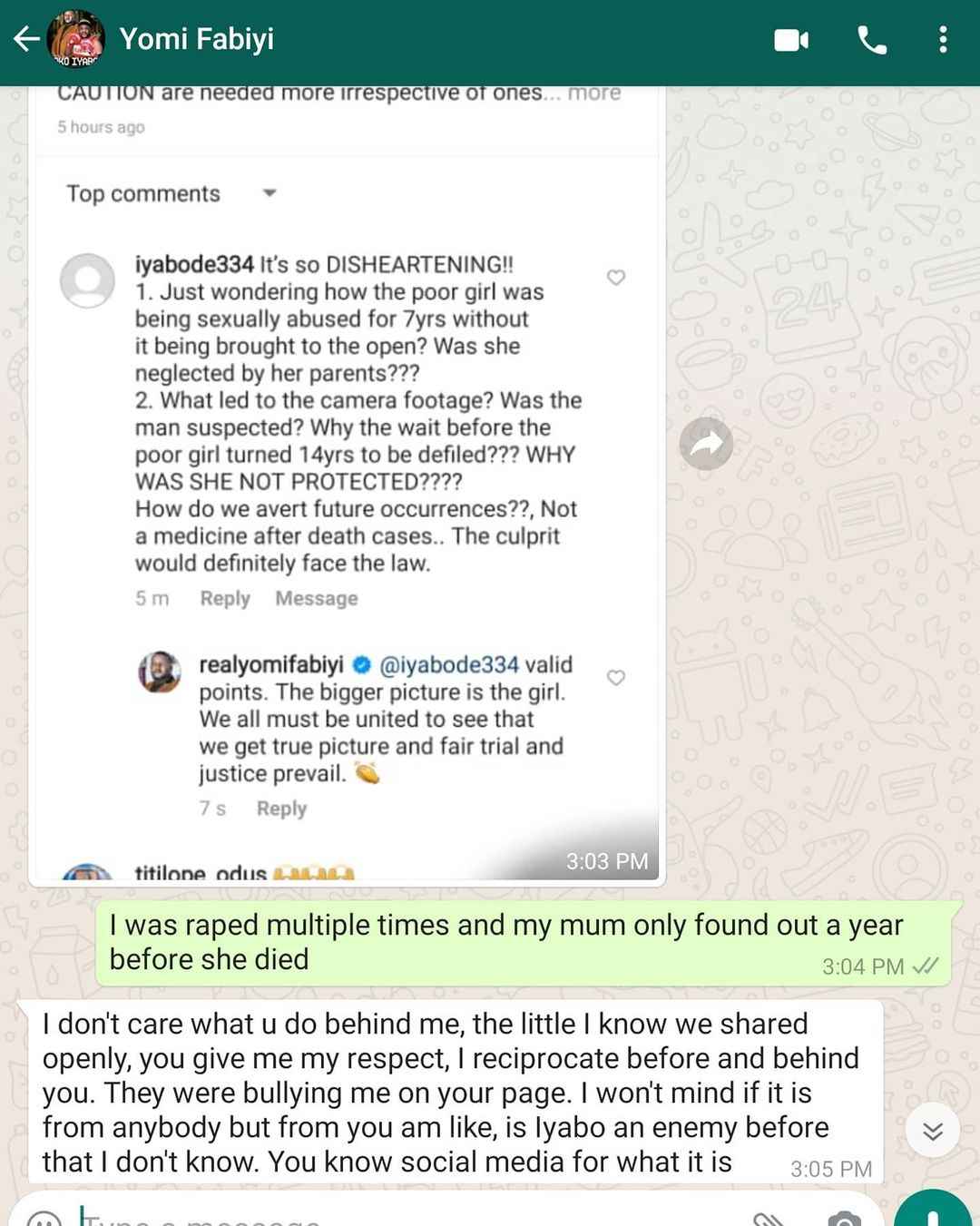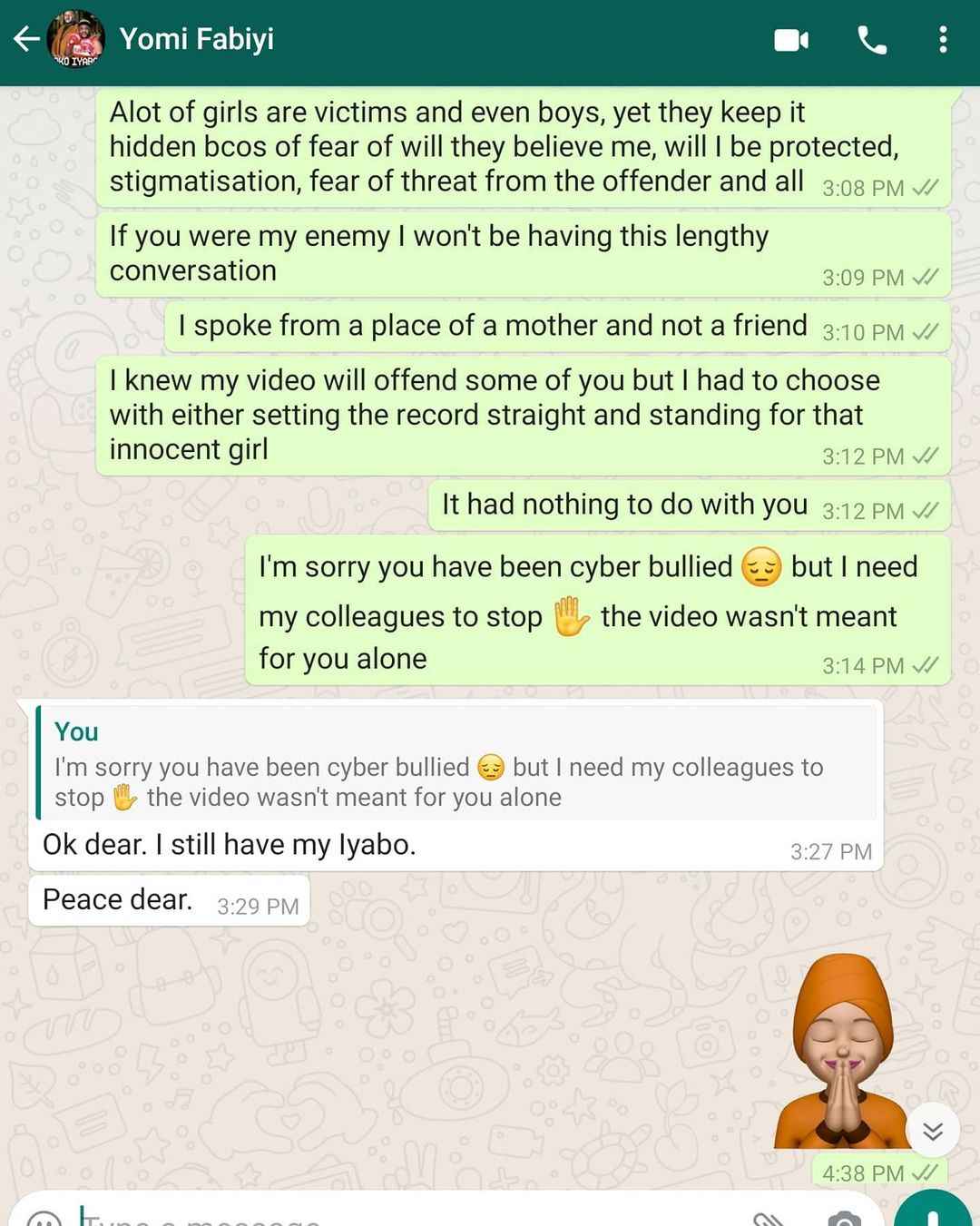 Posted: at 13-05-2021 08:05 AM (1 month ago) | Hero