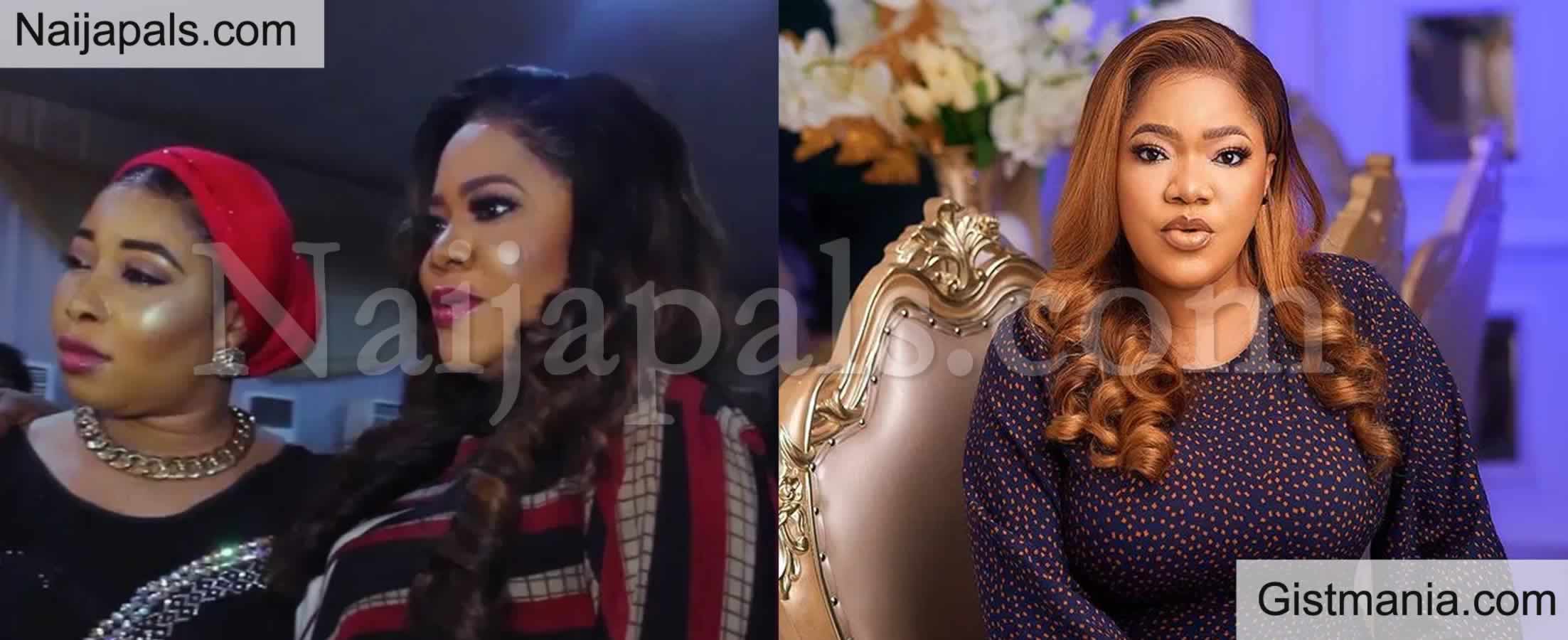 Nollywood actress, Toyin Abraham finally speaks concerning the rants fellow actress, Lizzy Anjorin has been saying concerning her on social media.



The producer of some of the blockbuster movies that rocked 2020, makes it known that silence is actually golden.
Taking to the gram, Toyin Abraham stated that most times that she doesn't respond to a lot of things on social media, it's because she feels they are better left ignored.
She further said that not everything that screams at you deserves an answer.

This is following the biff between herself and actress Lizzy Anjorin who recently put to bed.
Recall Lizzy took to social media to say that Toyin did not give birth to her child abroad and that she lied about her birth process and all.
Just recently, Lizzy Anjorin after putting to bed, once again stated that Toyin Abraham called her child an imbecile and that Toyin creates fake Instagram accounts to troll her.
All these allegations Toyin Abraham said nothing.

Well, it seems the Alakada star feels it is time she says something as she wrote, A lot of times, we don't talk about how powerful and wholesome silence can be and I think that's because society has made us believe that having the last word is a kind of winning.
See, most times, I do not respond to a lot of things not because I do not see them, but because I believe they are better ignored than engaged. Honestly, my darlings, it is not everything that screams at us that deserves our responses. Knowing when to ignore a thing is also as important as knowing when to speak up. Don't give people the power to bait you into an expected reaction. Do not give them the power to control your reaction. That right is yours, protect it.
Be intentional about choosing what it is that you make your business and give your energy to! Learn to ignore, especially when you are most tempted to respond. As Yorùbás would say, "àìní àmójúkúrò, ló ń jẹ́ kí ẹrù u wèrè é pọ̀.
Posted: at 23-05-2021 05:46 PM (4 months ago) | Gistmaniac