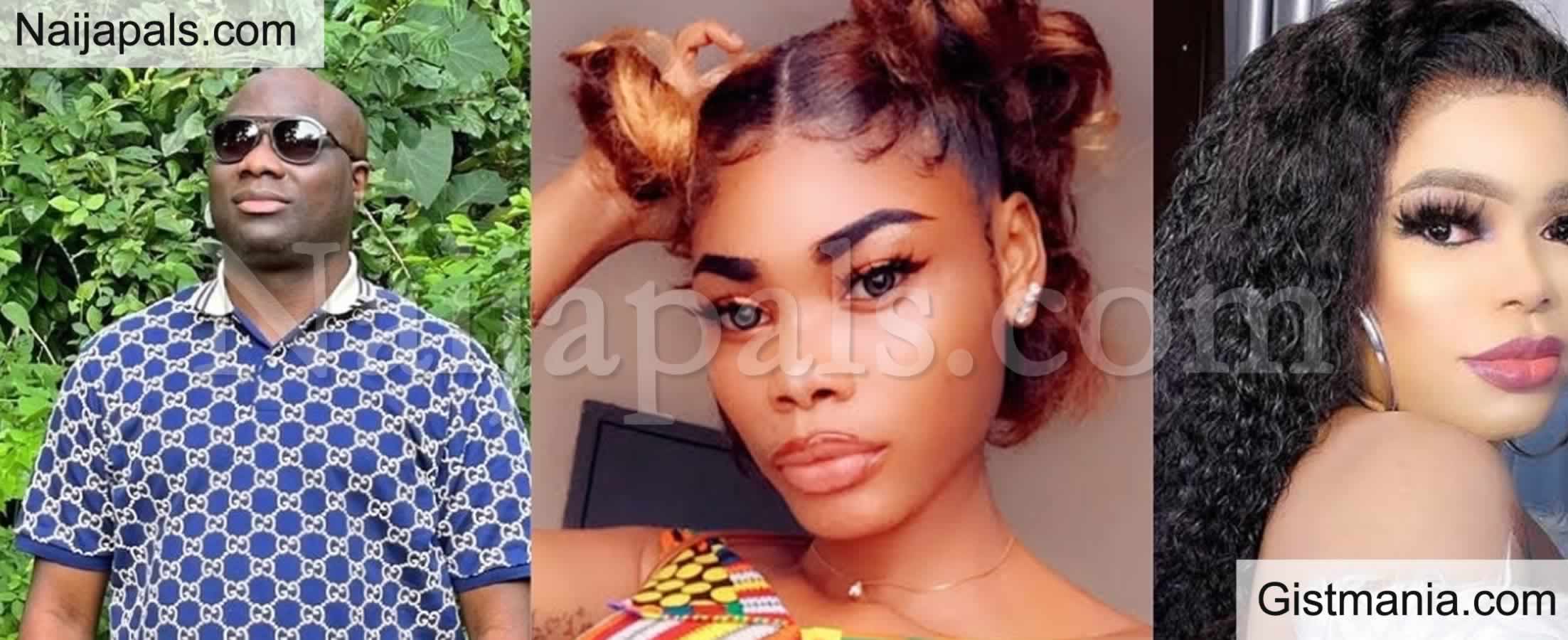 As a result of Oye Kyme exposing the alleged relationship between her former boss, Bobrisky and him, Mompha has threatened to sue her over the allegation.



Recall that Oye was on her Instagram stories in a question and answer section, spilling secrets of Bobrisky and one of the secrets was that he dated Mompha as she claimed it was Bob, who told her. Read story here.

In a swift reaction, Mompha confronted Oye through Direct Messages. He asked her, where she got the allegations from, to which she replied it was through her conversation with Bobrisky, that he also mentioned his name.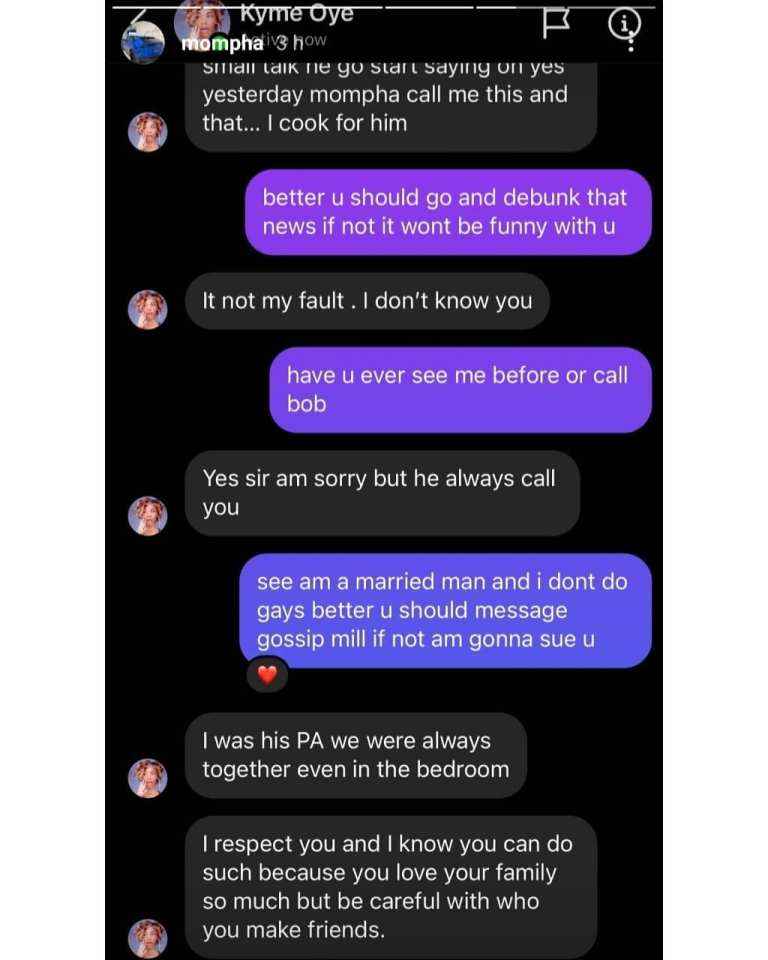 He then ordered her to go public to debunk it as a rumour or else he would be forced to file a lawsuit against her.

Mompha has debunked her allegations, admitting that he can't think of being in a same s€x relationship because he loves woman with big behinds so much.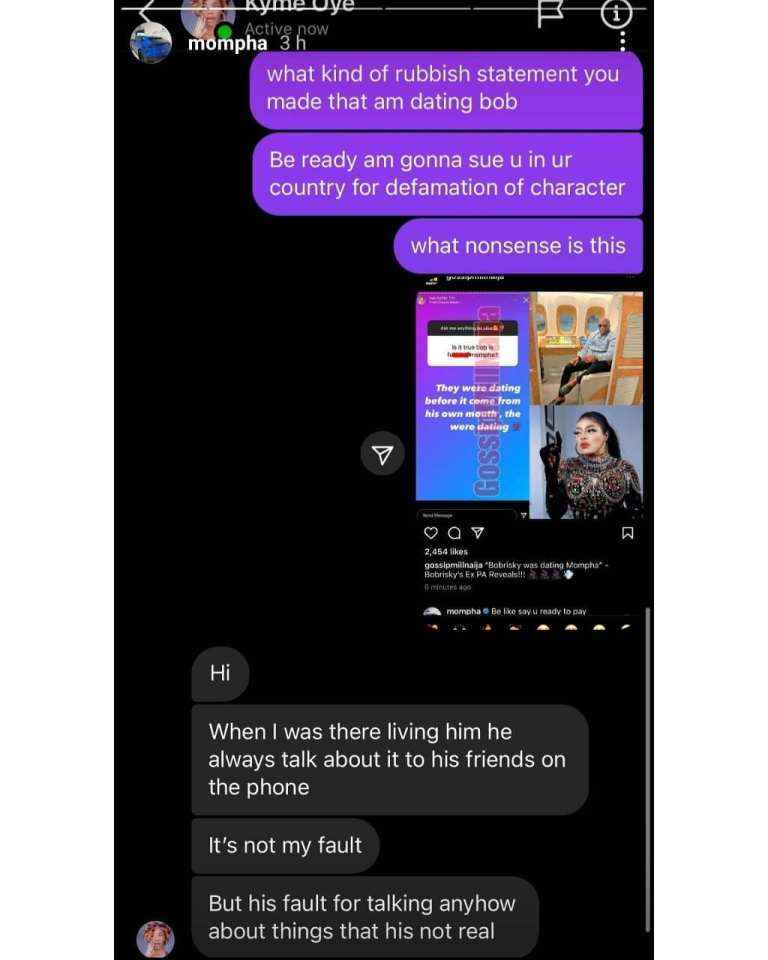 He then went on to share screenshots of his chats with Oye.

In a follow up post, Mompha revealed that Oye has deleted all the allegations, gone private and even blocked him.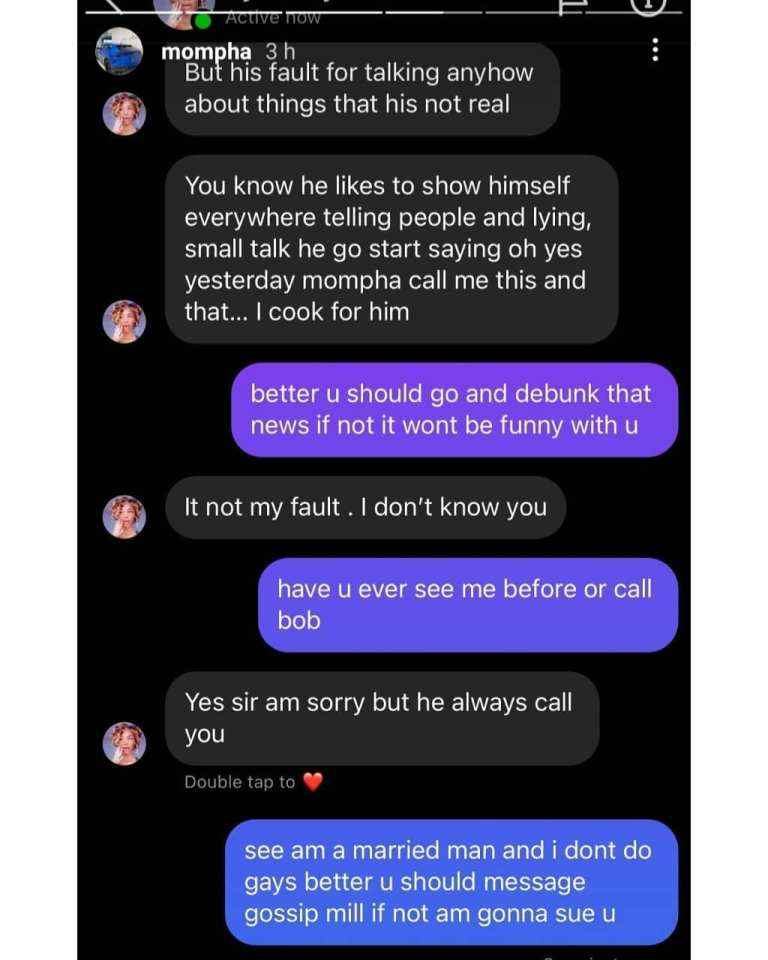 He prompted her to prepare for what is coming, as a result of defaming a billionaire like him.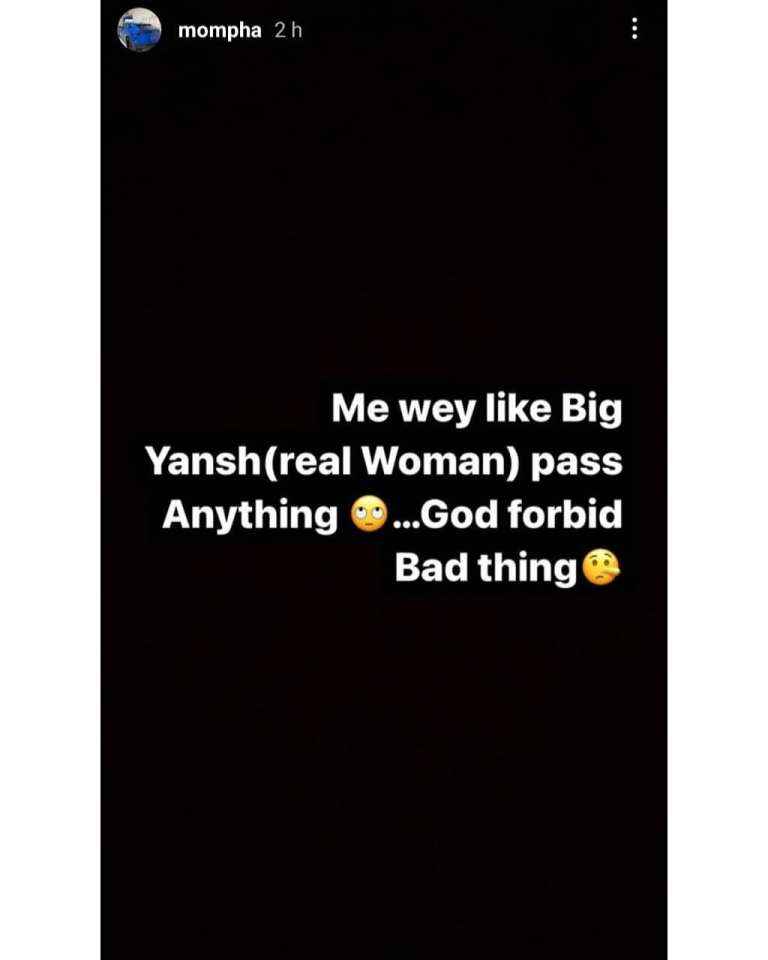 He wrote;

if you like delete all ur pictures and go private and you even block me Trouble sleep u go wake am Guess you dont know am the real trouble maker
Posted: at 25-09-2021 07:42 AM (1 month ago) | Hero