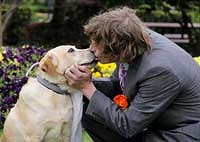 An Australian man has surprised friends by getting married to his pet dog of five years, a golden labrador called Honey.



Twenty-year-old Joe Guiso said the "marriage" ceremony performed by a friend in the Queensland town of Toowoomba was simply a creative and light-hearted way of bringing together family and friends.The pair decided on the wedding during a walk through Laurel Bank Park one afternoon.Spying another wedding taking place, Mr Guiso had an idea.'I said "that could be us",' he told The Toowoomba Chronicle.'She didn't say anything so I took that as a yes.'

"This was just an event for my friends and I to get together," he told AFP on Friday. "It really was fun. We all dressed up in suits and everything.But you can"t actually marry a dog."

Guiso, who revelled at a stag night at a friend"s house before the event, says while he loves his dog, it is "just Plutonic love".

"There"s nothing sexual," he said, adding that he hoped no one was offended by the unconventional pooch partnership. "It really should be taken lightly."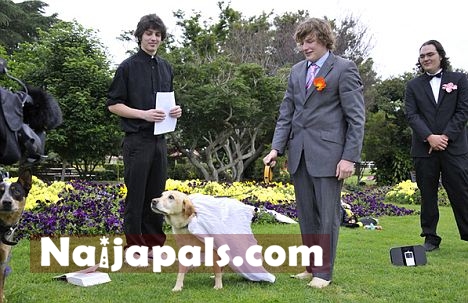 Posted: at 3-12-2010 01:58 PM (10 years ago) | Upcoming