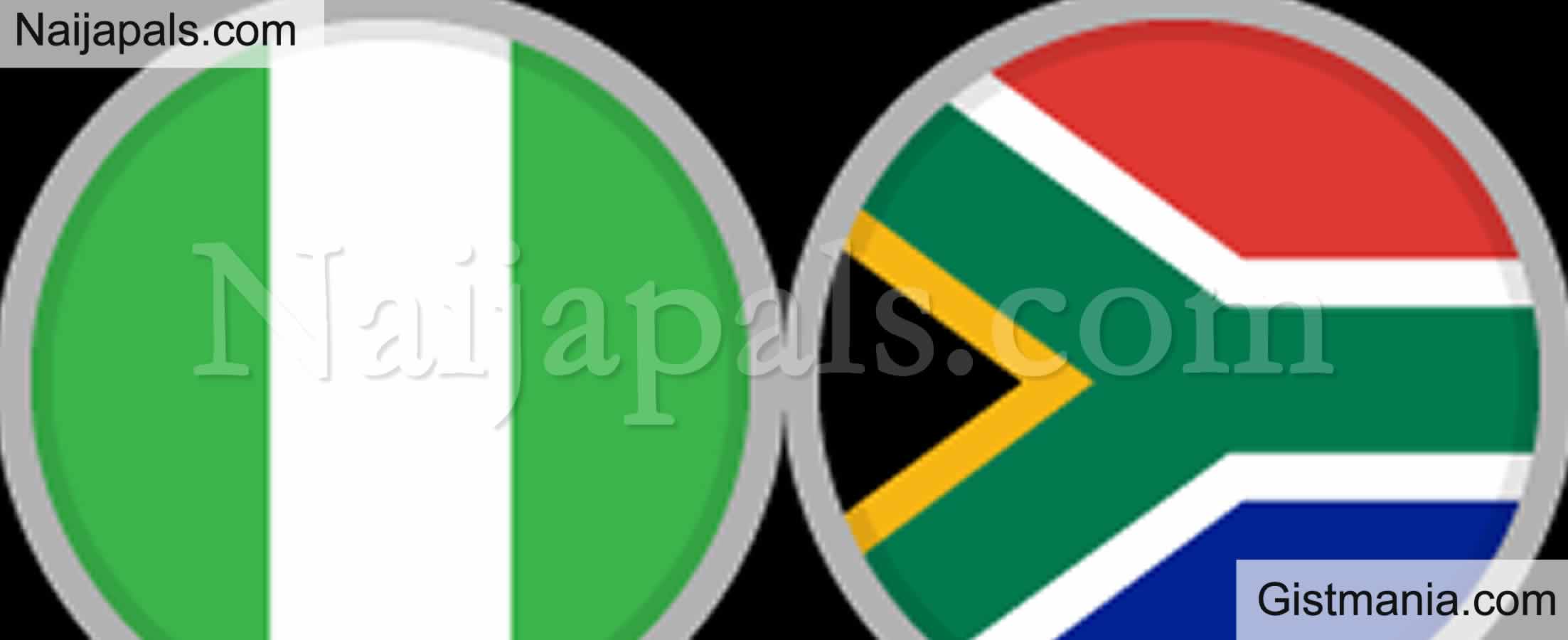 Date: Monday 4th July, 2022
Time: 4:00 pm
Stadium
Referee
Goal Scorer:

Team News
Nigeria square up against South Africa in Group C's opener of the 2022 Women's Africa Cup of Nations. As both teams get set to battle for supremacy in Rabat, GOAL examines how the Super Falcons have fared against Banyana Banyana in the competition in the past.


Nigeria
March 4, 1995: Nigeria 4-1 South Africa
This is the first time the two teams met in the Women's Africa Cup of Nations – and it ended on a sour note for the Southern African team as they were decimated 4-1 in Ibadan.

That fixture was the first leg of the 1995 final. Incidentally, that was Banyana Banyana's maiden appearance in the competition after many years out in the cold.

In the reverse encounter in Johannesburg, the Nigerian side went, played and demolished their hosts 7-1 to emerge as African champions on an 11-2 aggregate.
November 25, 2000: Nigeria 2-0 South Africa
Having suffered humiliating defeats in their first two meetings, hosts South Africa needed to defeat Nigeria in the final of the 2000 edition to emerge as winners.

This time, the battleground was in Boksburg. With revenge on the mind of Ephraim Mashaba's women, they put up a good showing yet were unable to secure victory as goals from Olaitan Yusuf and Stella Mbachu powered the Super Falcons to another African triumph.
December 18, 2002: Nigeria 5-0 South Africa

Nigeria and South Africa met for the fourth time in the history of the Women's Africa Cup of Nations.

After overcoming qualifying from Group B which boasts Cameroon, Angola, and Zimbabwe as winners, Banyana set up a semi-final date with hosts Super Falcons.

At the Warri Township Stadium, they were pummelled 5-0 with Stella Mbachu's second-half brace leading the rout with Olaitan Yusuf, Ifeanyi Chiejine, and Perpetua Nkwocha all finding the net.

The Southern Africans' hopes of returning home with at least a bronze medal also faded into thin air after bowing 3-0 to Camer
November 3, 2006: Nigeria 2-0 South Africa
For the first time in Wafcon history, both countries met during the preliminary round.

Nevertheless, it was Nigeria that extended their dominance of South Africa in Oleh, Delta State.

Having secured the place in the semi-final thanks to victory over Equatorial Guinea and Algeria, Banyana Banyana went into their last group game against the Super Falcons needing a victory to finish as group winners.

After 90 minutes, they bowed 2-0 to the West Africans with Cynthia Uwak bagging a first-half double.




Nigeria failed to win the biennial football showpiece for the first time ever at Equatorial Guinea 2008.

In that failed expedition – where the Super Falcons finished third - they came across South Africa again in the preliminary stage.

This time around, the margin was slimmer with Ifeanyi Chiejine's 16th-minute effort giving the Nigerians a 1-0 win inside Estadio La Libertad, Bata.
Perpetua Nkwocha
November 4, 2010: Nigeria 2-1 South Africa
Nigeria shook off their Equatorial Guinea setback to reclaim the African crown two years later.

Towards achieving that, the South African women's national team were among the sides the Super Falcons negotiated their way past to emerge as winners.

Despite playing in front of their home fans in the second group game, August Makalakalane's women surrendered 2-1 at the Sinaba Stadium.​

Perpetua Nkwocha's double had given her side a two-goal lead, albeit, Banyana Banyana pulled one back a minute before the half-time break thanks to Janine van Wyk.

Even after an impressive second half, the home team could not stop Ngozi Eucharia Uche's team from clinching victory.
October 22, 2014: Nigeria 2-1 South Africa

A first-half brace from Asisat Oshoala helped Nigeria avenge their defeat to South Africa in Windhoek.

The Super Falcons qualified for the last four, while the South Africans finished as runners-up in a zone that had Cameroon, Ghana and Algeria.

With a place in the final being the bone of contention, both countries went neck-to-neck at Sam Nujoma Stadium.

In the 2-1 victory, Nigeria raced to a two-goal lead before Banyana reduced the deficit courtesy of Refiloe Jane's 67th-minute beauty.
November 29, 2016: Nigeria 1-0 South Africa
Nigeria versus South Africa continued to headline the Wafcon semi-final fixture and Cameroon 2016 was not an exemption.

Lifted by their 5-0 decimation of Egypt in their last group match, Desiree Ellis' side were hoping to halt Florence Omagbemi's Falcons – who stayed unbeaten in Group A.

Nonetheless, that was not the case as Nigeria sealed a place in the final with Desire Oparanozie's 54th minute goal separating both countries.

South Africa
November 7, 2012: South Africa 1-0 Nigeria

For the first time in the history of Wafcon, South Africa defeated Nigeria.

This defeat in the semi-final cost Kadiri Ikhana's team a place in the final, with Equatorial Guinea going ahead to rule Africa for the second time ever.

Janine van Wyk was the hero as Banyana Banyana overpowered their rivals 1-0 at the Nkoantoma Stadium, Bata.

Prediction: Nigeria (W) 1:0 South Africa (W)
---
Posted: at 3-07-2022 11:19 PM (1 month ago) | Hero