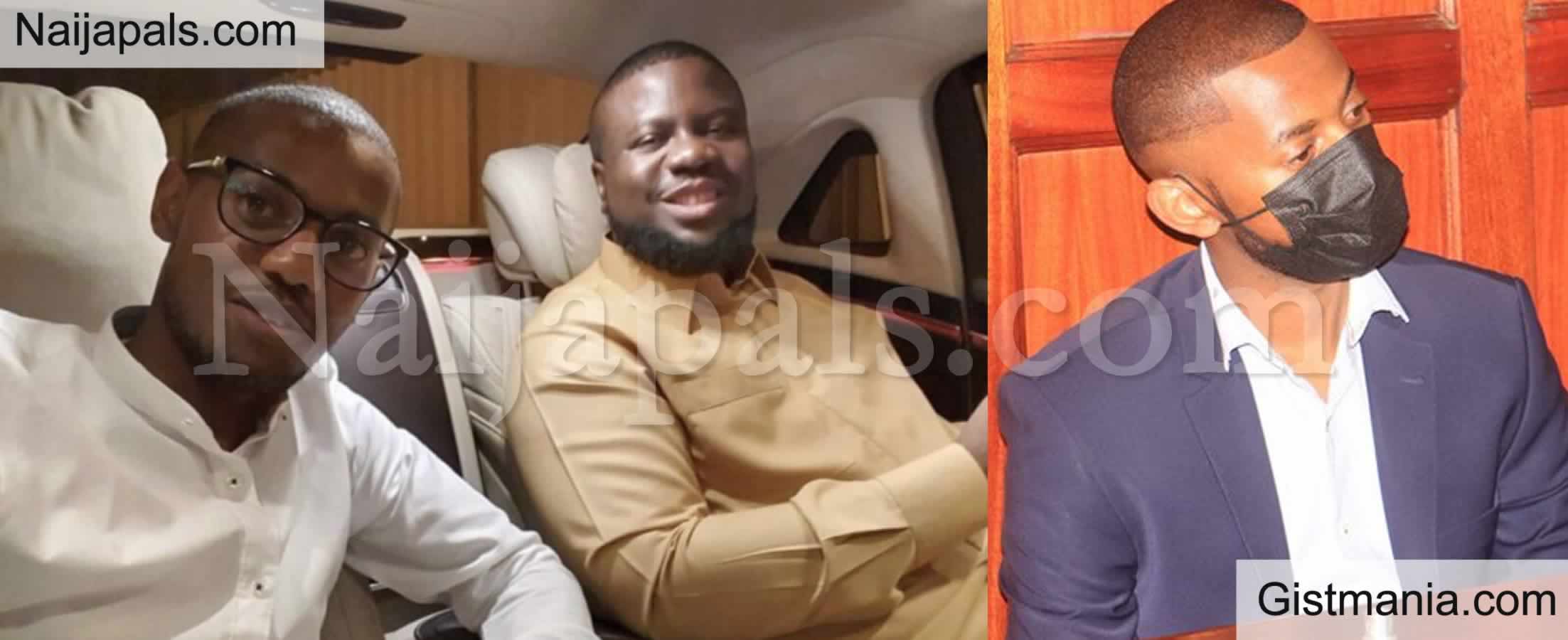 Abdulrahman Imran Juma, a businessman from Kenya, has been ordered by a Kenyan court to be extradited to the United States to face money laundering charges with Ramon Abbas, a fraudster from Nigeria who is also known as "Hushpuppi."

According to the Peoples Gazette, Milimani Chief Magistrate Wendy Micheni issued the orders necessary for American authorities to file charges for aggravated identity theft, conspiracy to commit money laundering, and wire fraud on Friday.



Micheni maintained that there was no evidence to show that Juma would not receive a fair trial in the U.S.

"The fugitive is said to be part of a syndicate that orchestrated a scheme with his co-conspirators who are already before the United States District Court for the Central District of California to defraud a victim who was seeking a lender to invest in a project to build a school," documents from the office of Director of Public Prosecution said.

Juma was allegedly part of an international fraud scheme that plotted to defraud a tycoon seeking to invest in a multimillion project to construct a school in Qatar.

In December 2019, Juma and Ramon "Hushpuppi" Abbas allegedly planned to scam a Qatari business and its owner, according to court documents. Juma had already been in contact with the victim when Abbas was onboarded.

Abbas began conversing with the victim while claiming the identity of "Malik," a Wells Fargo Bank employee.

Then, using the name of the Qatari victim's company, both men opened a bank account at the Wells Fargo Bank in Canoga Park, California.

In accordance with the document, between December 19 and December 24, 2019, Messrs. Abbas and Juma deceived the victim into contributing $330,000 to finance a "investor's account" in order to facilitate a $15 million loan.

Abba Kyari, a disgraced police officer, was one of five people Abbas was accused of conspiring with in a $1.1 million fraud case when he was indicted in the Juma case by the government's inquiry.

Abbas and his attorney Louis Shapiro were successful in persuading U.S. federal judge Otis D. Wright to postpone his sentencing last week following several appeals. November 3 has been set as the new date for the sentence hearing.

Shapiro said that without access to all the Juma case materials, Abbas would not have been able to adequately prepare for his sentencing hearing.

In July 2021, Abbas pleaded guilty to multimillion-dollar fraud charges as part of a plea bargain he entered with the U.S. authorities.
---
Posted: at 24-09-2022 01:42 PM (2 months ago) | Addicted Hero