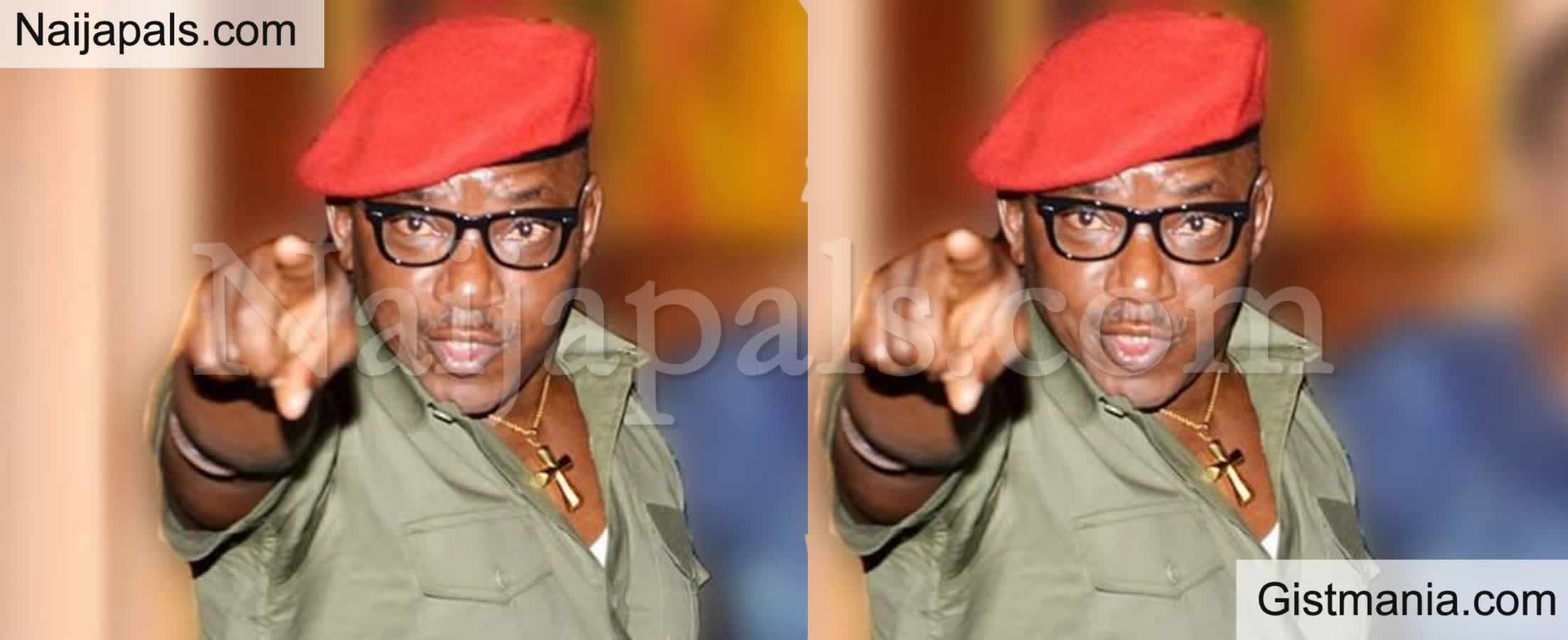 olomon Dalung, a former Minister of Youth and Sports, has slammed the First Lady, Aisha Buhari. He condemned Aisha Buhari over the arrest and torture of a final-year student of the Federal University Dutse, Aminu Muhammed. Muhammed is a student of Federal University, Dutse who was assaulted, detained and remanded for allegedly criticising Nigeria's First Lady, Aisha Buhari. On Wednesday, SaharaReporters reported that the police had secretly arraigned Muhammed before a Federal Capital Territory High Court and remanded him in prison custody.

Muhammed was arrested for tweeting that Aisha was feeding fat on poor people's money. The final-year student in the Department of Environmental Management and Toxicology, in June 2022 posted on Twitter that Mrs Buhari had suddenly added weight after taking part in plundering the nation's meagre resources as the masses endured hardship under her husband's regime.

The wife of the President is known for taking frivolous trips to Dubai, United Arab Emirates. The tweet, which was posted in Hausa reads: "Su mama anchi kudin talkawa ankoshi."
The tweet, which was accompanied by a photograph of Mrs Buhari, can be loosely translated as "Mama has eaten poor people's money and is now full". However, Mr Dalung in a Facebook Live video on Tuesday, while condemning the first lady's action noted that Nigerians didn't elect President Muhammadu Buhari into office for them to be oppressed.

He described Aisha's actions as a big threat to democracy, adding that the wife of the president is not superior to other Nigerian. He said: "Let me condemn in categorical terms, the tyranny, the abuse of power, and the dictatorship that are coming out of the sanctuary of leadership in Nigeria, which is the Aso Rock.

"Disheartening reports of the deployment of security to kidnap innocent Nigerians by the wife of the president, Hajiya Aisha Buhari, beating them mercilessly, and handing them over to security to be detained, is a highly condemnable act by every right-thinking human being all over the world.

"It's a shame that this is happening under the watch of President Muhammadu Buhari. It is a big threat to democracy. The wife of the president is no better than any other Nigerian except being the wife of the president.

"That she went out of her way, to kidnap Aminu Muhammed, a 400-level student from [Federal University Dutse] Jigawa, and also abducted someone who had worked with her, Zainab Kazeem, and brought them to the Villa, instructed her security to beat them mercilessly, and subsequently handed them over to be detained by the security forces of Nigeria.

"This is very disheartening and shameful. Aisha Buhari has no right to order the arrest of any Nigerian. That she's married to the president of Nigeria does not confer any advantage on her to take the laws into her own hands."

Mr Dalung called on the Inspector General of Police to order an investigation into the matter and invite her for questioning. "If the two people have breached the law, the only option open to her is to invite the police for questioning. But kidnapping them and taking them to the presidential villa and organising security men to beat them up is a breach of the law.

"Aisha Buhari has no immunity, and the Inspector General of Police must invite her for investigation and questioning. "For those citizens of Nigeria whose rights have been violated, I want to put it on record that every possible action will be taken to secure of their freedom and we will fight against this injustice meted out on them until they are appropriately compensated as required by law.

"Aisha is a beneficiary of the goodwill of Nigerians. Common people sold their assets, bought cards and scratched and sent money to raise campaign funds for her husband. They didn't do that because they wanted to be enslaved by her.

"Nigerians didn't suffer to elect Buhari just for Aisha to emerge as a terror in the state house, and be kidnapping innocent citizens into the villa and beating them.

"You have bitten more than you can chew. And I want to assure you that the human rights community, both nationally and internationally, will mobilize every asset to ensure justice is done to Aminu Muhammed and Zainab Kazeem.

'The security agencies holding these two people must release them within the next 24 hours. Failure to do this, we will, of course, employ all lawful means to enforce and expose all forces behind this," he said.

The former minister added, "Aisha, as the wife of the president, is not concerned about the abductions of secondary school girls in FGGC Yauri who are now married to bandits. She is not concerned about the Christian women who were kidnapped in Southern Kaduna, and are still in the hands of bandits after over six months."

"She is not concerned about the kidnapping of students in an Islamic school in Niger. She's not concerned about setting ablaze a bus travelling to Sokoto, where people were burned alive by bandits. She is only concerned about her selfish and personal interests," he added.
---
Posted: at 2-12-2022 01:20 PM (2 months ago) | Hero