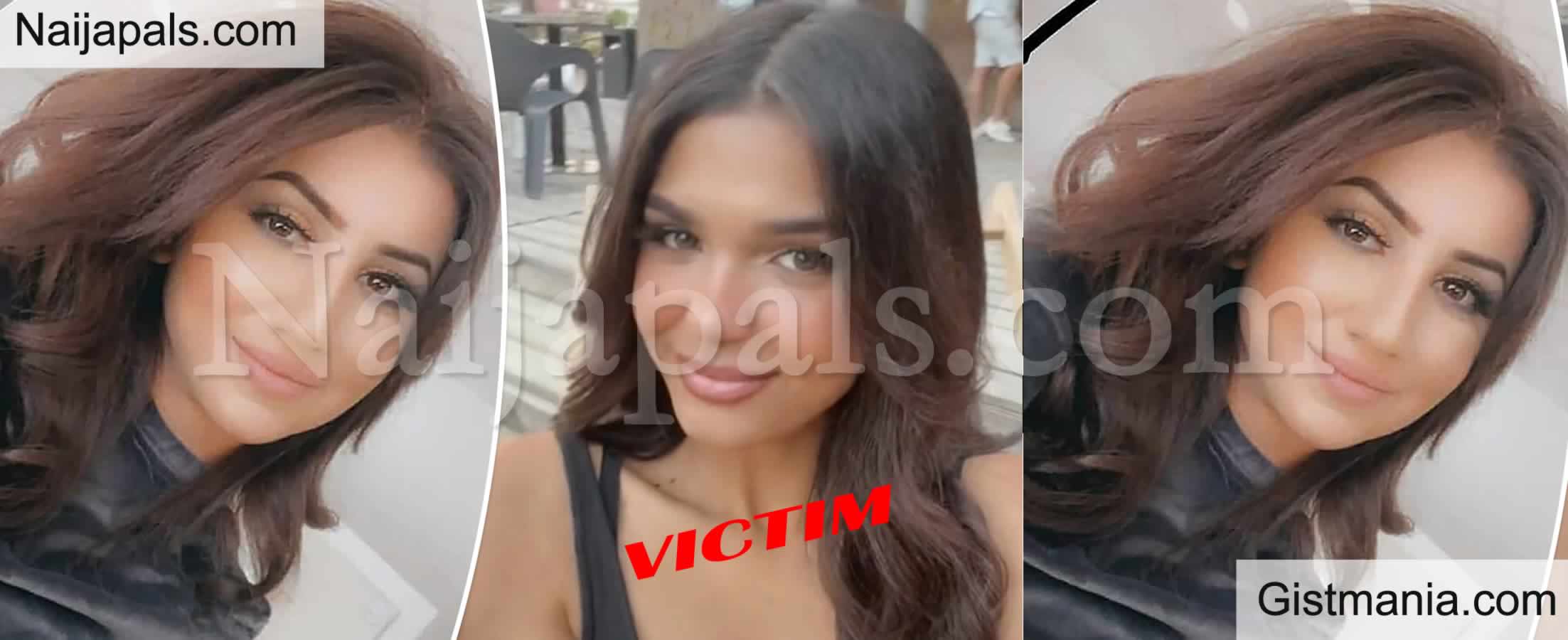 German woman is accused of murd£ring a lookalike she found on Instagram in an elaborate attempt to fake her own d£ath.

The alleged perpetrator identified only as 23-year-old Sharaban K. (pictured left in the photo above), k!lled beauty blogger Khadidja O., also 23, in Ingolstadt, Germany last August, according to investigators.

Khadidja O. was brutally [email protected] more than 50 times, with her body left on the back seat of Sharaban K's Mercedes. Sharaban K. and an accomplice identified as her boyfriend, Sheqir K. subsequently went into hiding.

When the body was found, police traced the car's registration to Sharaban K's family. Given the corpse had been disfigured, investigators assumed that she was the victim.

However, a subsequent autopsy report uncovered that the actual victim was Khadidja O., prompting an investigation into the bizarre case dubbed the doppelganger murd£r by German media.

This week, police charged Sharaban K. with murder. Prosecutors say she searched Instagram in a bid to find a victim who matched her physical appearance.

Attorney General Veronika Grieser told local publication, Bild: "It has been confirmed that the accused had contacted several women via Instagram before the act who seemed to look similar to her. It can be assumed that the suspect wanted to go into hiding, due to internal disputes with her family, and fake her own d£ath."

According to investigators, Sharaban K. connected with beauty blogger Khadidja O. via Instagram sometime last summer, sending her messages about cosmetics.

She reportedly enticed the victim into meeting up by offering her a set of beauty products.

On the day of the crime, Sharaban K. told her parents that she was going to visit her ex-husband in Munich. Instead, she and her boyfriend Sheqir K. allegedly picked up Khadidja O. in a Mercedes.

At some point, investigators believe they turned off into a forest where Khadidja O. was [email protected] more than 50 times. The injuries to her face were so severe that she was rendered unrecognizable.

They then allegedly parked the car in a place where it would easily discoverable....
---
Posted: at 2-02-2023 07:39 AM (1 month ago) | Addicted Hero