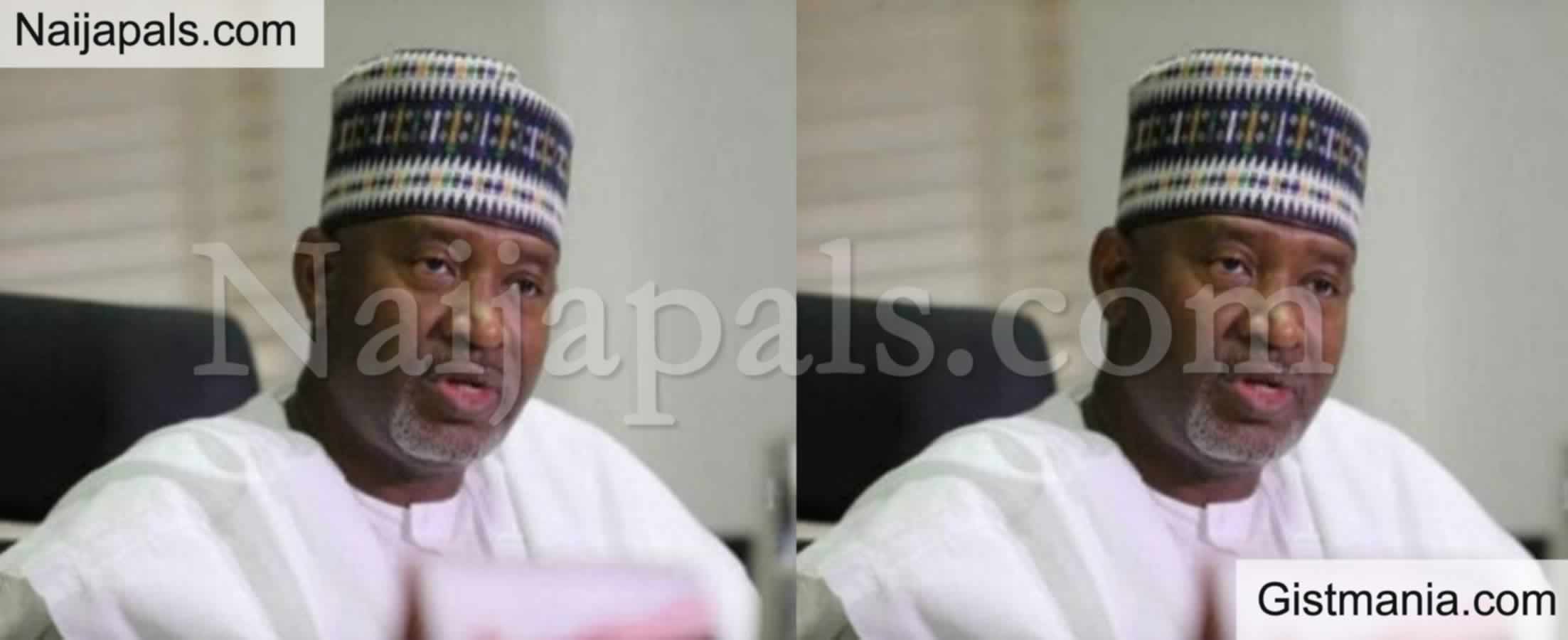 Nigeria's aviation minister, Hadi Sirika, Wednesday insisted the controversial national carrier, Nigerian Air, will soon commence operations.

Mr Sirika, who spoke to journalists after the weekly meeting of the Federal Executive Council, said the regulatory approval to get the national carrier flying is at the final stage.

"Nigeria Air will soon start flying, we've got the aircrafts ready, they're painted in the colours. We've crossed all the Ts and dotted the Is. We're at stage five of the AOC issuance by the NCAA. Once that is done, the airline will begin to fly," Mr Sirika said.

"So there are five stages, we've done stages 1,2,3,4 and we are now at stage five, once the AOC is given, the aircraft is ready to start to fly."

When the minister was asked to be specific on the timeline, he insisted it would be 'soon'.

"Well, because the issuance of the AOC is in the hands of NCAA, but I know it will be very soon, with an emphasis on soon. So as soon as we get the AOC, then we fly," he said.

Many Nigerians have criticised the Muhammadu Buhari administration for seeking to start a new national carrier after the former national carrier, Nigeria Airways, collapsed largely due to corruption.

The government, which has only about three months in office, has, however, said the new carrier would only be partly government owned and would be managed by a private partner.
However, some local airlines in Nigeria have sued the federal government, asking the court to stop the new national carrier as it would get unfair advantages over other airlines.

Last November, a Federal High Court in Lagos issued an order of interim injunction restraining the Nigerian government from proceeding with the establishment of its proposed national carrier.

In the originating summons of the suit, the plaintiffs formulated five questions for the court to determine, one of which is to determine "whether the entire process for the sale and transfer of shares of the 1st defendant to the 2nd defendant and its consortium by the 3rd and 4th defendants is in line with the provisions of the Infrastructure Concession Regulatory Commission (Est.) Act, 2005, Federal Competition and Consumer Protection Act, International Civil Aviation Organization (ICAO) Convention, the National Policy on Public Private Partnership (N4P), sections 76-81 of the Federal Competition and Consumer Protection Act, and does not affect the entire process including the selection, approval or grant to the 2nd defendant and its consortium by the 3rd and 4th defendants is not invalid and thereby entitling the entire process to fresh bidding exercise?"

The case is still in court.
---
Posted: at 9-02-2023 06:30 AM (1 month ago) | Hero