As hundreds of dead birds fall from the skies across the United States, about a hundred birds again fell off in Sweden shortly before midnight on Tuesday, just as millions of dead fish surfaced in a bay in Maryland, United States. Similar unexplained mass fish deaths occurred in Brazil and New Zealand.

The Baltimore Sun reports that an estimated 2 million fish were found dead in the Chesapeake Bay in Maryland, mostly adult spot with some juvenile croakers in the mix, as well. In New Zealand, hundreds of dead snapper fish washed up on Coromandel Peninsula beaches, many found with their eyes missing, The New Zealand Herald reports. However Maryland Department of the Environment spokesperson Dawn Stoltzfus says "cold-water stress" is believed to be the culprit..


PHOTO:Rescue chief, Christer Olofsson, poses with a dead bird in Falkoping. Photo: REUTERS

Residents in Falköping, southeast of Skövde, found 50 to 100 jackdaw birds on a street further echoing the unexplained incidents that commenced earlier in the week across the Atlantic in southern US. A Swedish county veterinarian, Robert ter Horst believes that the birds may have been literally scared to death by fireworks set off on Tuesday night.

"We have received information from local residents last night. Our main theory is that the birds were scared away because of the fireworks and landed on the road, but couldn't fly away from the stress and were hit by a car," he explained to a Swedish online news platform — The Local on Wednesday.

"We will continue to look at whether there are other theories, but then we have to do an autopsy on the birds. The birds just now are in a car on the way to a laboratory in Uppsala. We don't know exactly what happened yet, but we will continue the investigation," he added.

Mr Horst noted that he has also received some reports about pigeons, but the incident has happened too quickly to assume that it is related to the untimely demise of the jackdaws. The site where the birds were found has now been blocked for a veterinary inspection of the birds. Emergency services had cordoned off the area earlier on Wednesday. Across the Atlantic, an estimated 4,000 to 5,000 blackbirds crashed into homes, cars and each other in central Arkansas on New Year eve. Another 500 birds were killed and littered the highway in Louisiana. Diverse theories such as fireworks and power lines sparks have been propounded. It's almost certainly a coincidence the events happened within days of each other, Louisiana's state wildlife veterinarian Jim LaCour said on Tuesday.

"I haven't found anything to link the two at this point." Anders Wirdheim of the Swedish Ornithological Society (Sveriges ornitologiska förening, SOF) believes the nocturnal birds were likely frightened in the middle of the night, then flew around in the dark and collided with various objects. Bird deaths and fish kills at smaller numbers aren't all that uncommon, though the size and proximity of some of the recent events have led people to allege their relation, though officials deny the frequency of these wildlife deaths as being anything other than coincidence.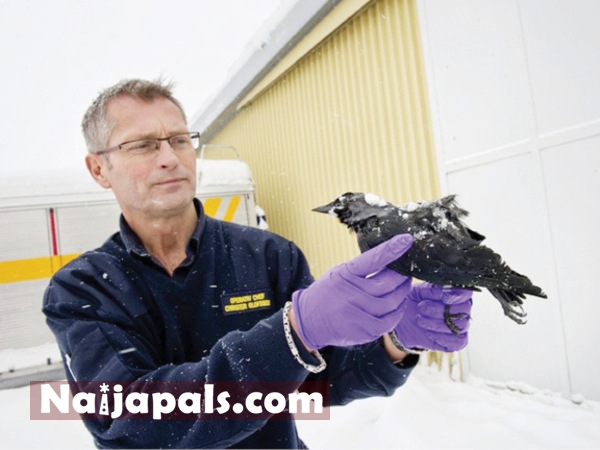 Posted: at 6-01-2011 05:27 PM (11 years ago) | Upcoming