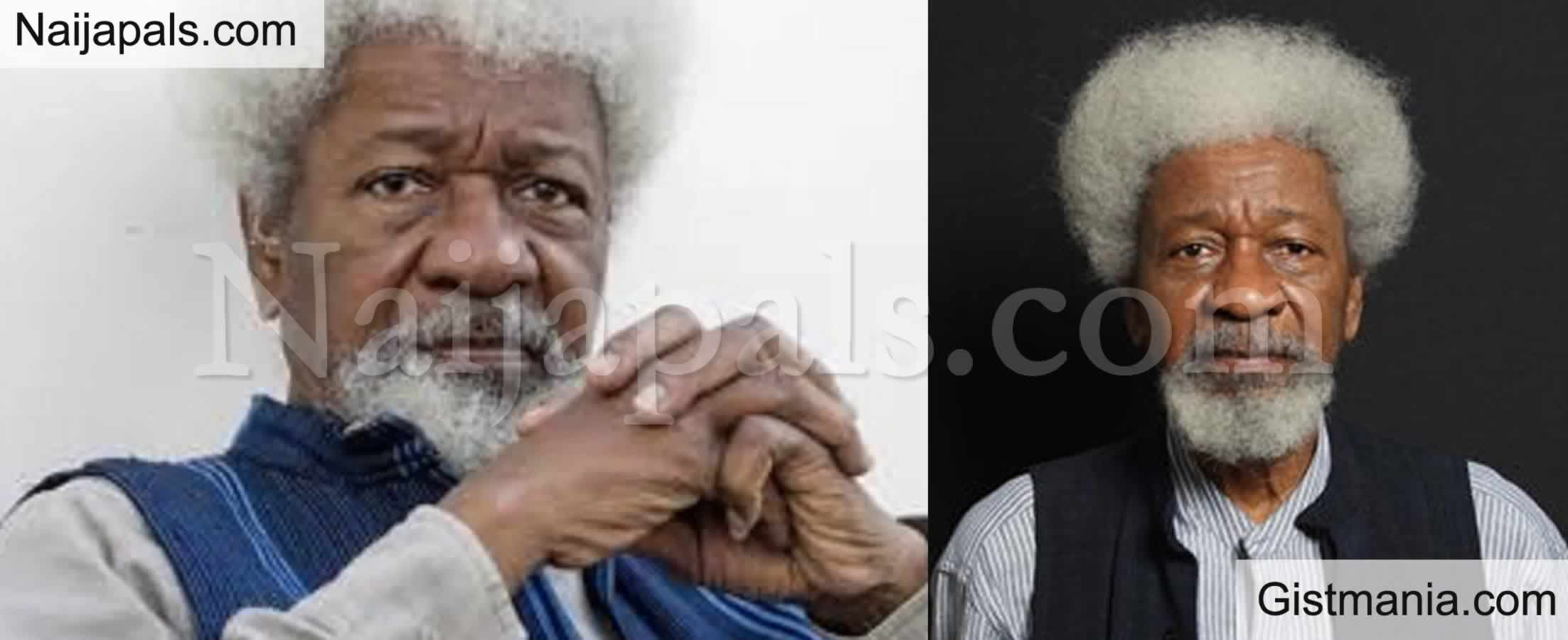 Nobel laureate Professor, Wole Soyinka has distanced himself from social media statements alleged to have come from him concerning the 2023 elections. Soyinka spoke during the 'World Poetry Day with Wole Soyinka' organised by Providus Bank on Tuesday in Lagos.

"Ever since this electoral thing began I have not made one public statement not on behalf of any candidate, not on the proceeding, not on the candidates, not on INEC, not on former presidents and yet there are garbage attributed to me with my photograph pasted on it. It's just amazing, it's incredible that such identity theft can continue unchecked for so long," he said.

Recall, during the electioneering season, the octogenarian debunked reports that he described former President Olusegun Obasanjo as a liar and former Vice President Atiku Abubakar as corrupt.

Soyinka noted that no country abuses technology the way Nigeria does. "This country, from my research, is the greatest abuser of technology," he said. The playwright called on the international community to deny visas to perpetrators of violence in Nigeria.

"I am calling on our visitors and foreigners to take action against those, who commit violence to refuse them visas and put them on watch list. Tell them to stay in their homes. You must adopt policy to deny those who perpetrate violence in the name of religion, visa. It dehumanises the rest of us," he added.

---
Posted: at 22-03-2023 02:28 PM (2 months ago) | Addicted Hero