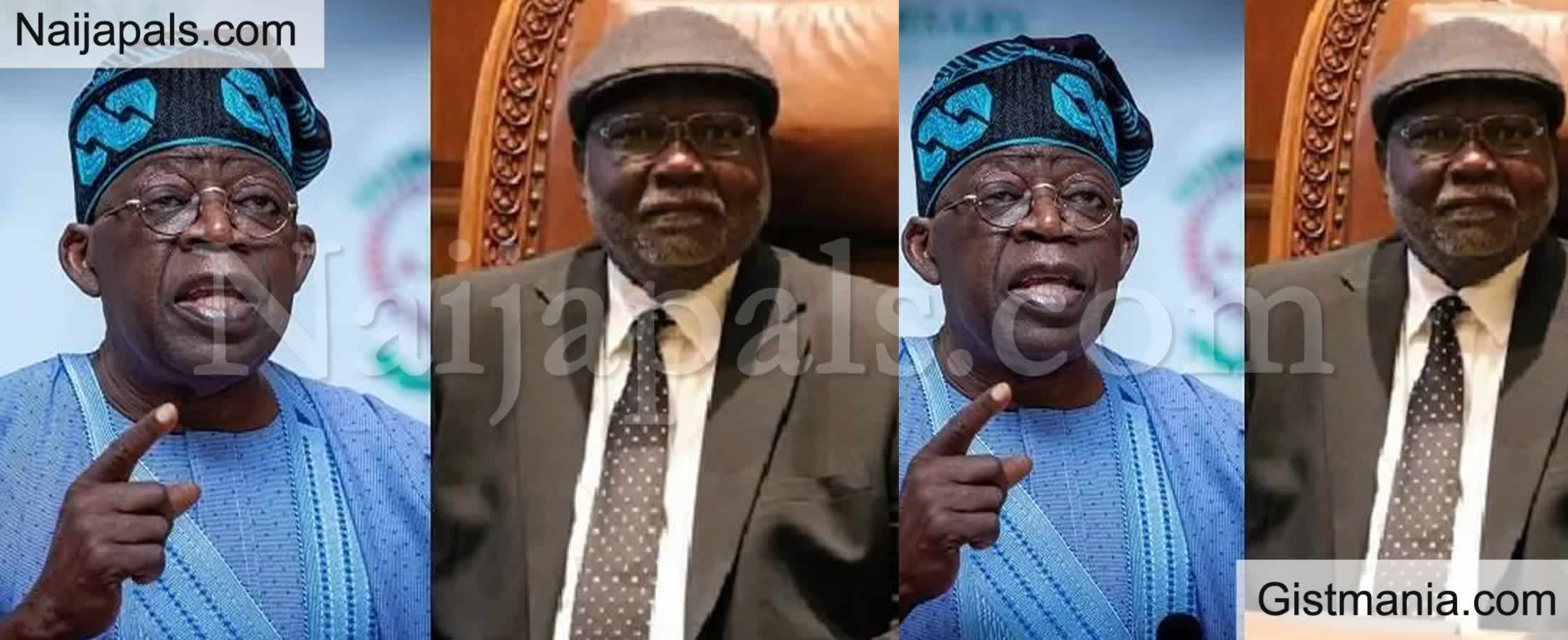 Chief Justice Olukayode Ariwoola has been sighted in London pretending to be a physically-challenged old man, Peoples Gazette learnt today, in what Supreme Court sources said was a clandestine preparation for a meeting with President-elect Bola Tinubu.

Mr Ariwoola's movement was exposed to The Gazette as Mr Tinubu was arriving in London for what his team claimed was a relaxation trip after a hectic campaign that preceded his declaration as Nigeria's president-elect last month. But Mr Tinubu kept his trip to London secret until it was exposed on Wednesday afternoon by Sahara Reporters, which said the trip was a medical emergency.

The Gazette learnt that Mr Ariwoola departed Nigeria on March 11 via Nnamdi Azikiwe International Airport, Abuja. He was pushed in a wheelchair through the terminals to board a British Airways flight, our sources said.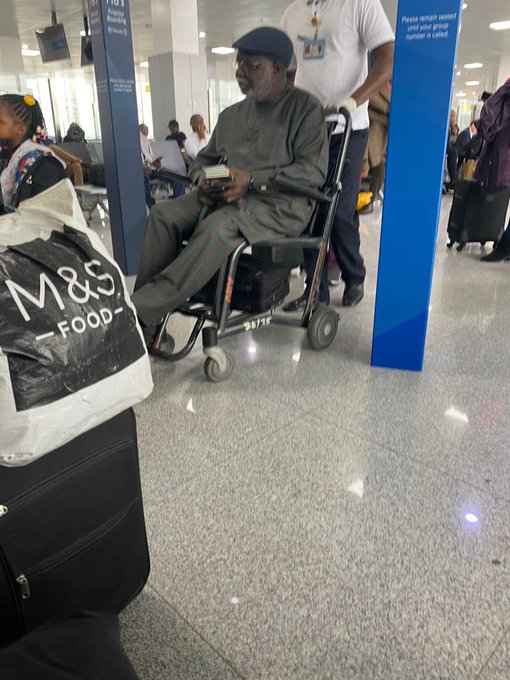 Upon arrival in London, Mr Ariwoola, 64, was also wheeled into a hotel downtown, where he has remained ever since. But immediately after checking into the hotel, Mr Ariwoola abandoned his wheelchair and started moving around the facility unaided. The Supreme Court head is not known with any physical disabilities.

"He has been moving about in the hotel without any wheelchair," a source familiar with the CJN's activities at the London accommodation told The Gazette. "He was standing on his own in the elevator just yesterday."

The Gazette learnt that Mr Ariwoola repeatedly picked up food ordered via delivery services at a mid-level lobby, including Uber Eats and Deliveroo. It was unclear whether or not he placed the orders by himself or how he paid.

With Mr Tinubu now in Europe, he would be meeting Mr Ariwoola in a secret arrangement to discuss issues unknown to Nigerians, our sources said.

"The CJN deliberately left the country more than a week ahead of Tinubu to avoid any suspicion about why both of them disappeared at once," a source familiar said. "That is why he travelled secretly and Tinubu also travelled secretly."
---
Posted: at 23-03-2023 08:03 PM (2 months ago) | Addicted Hero