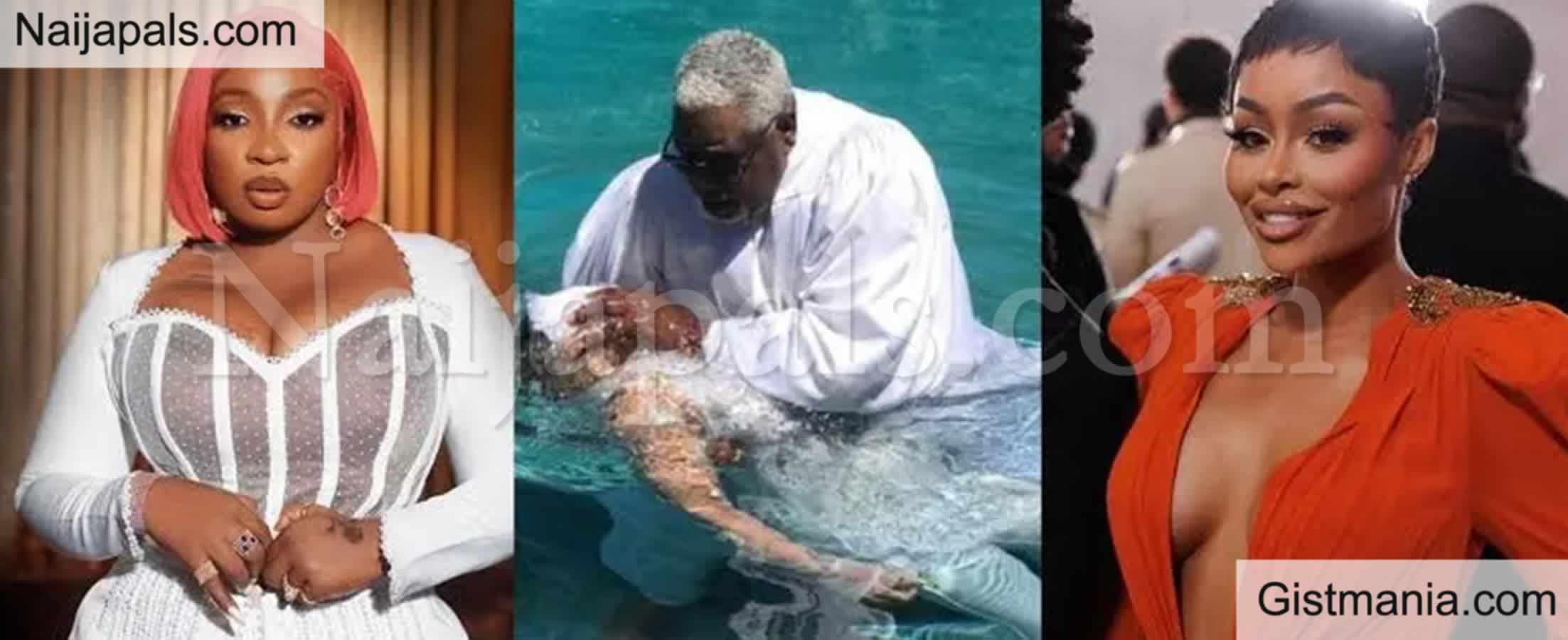 Nollywood actress, Anita Joseph has reacted with excitement to the life-changing journey embarked on by American reality star, Blac Chyna who is on a 'healing journey' to transforming her life.

The reality star recently changed her name to 'Angela White', deleted her Onlyfans that was bringing in millions, got baptized, removed her implants/fillers, and got her demonic tattoos removed from her hips.

Speaking in a video she shared on her Instagram page, she said she's releasing all negative energy from her life and wants to continue in her new spiritual journey with Jesus on a road trip to where she removed her tattoos over the weekend.

"I am releasing all negative energy that is holding me back".

"It gots to come off. Do you know what I mean? I'm about to have no mark of the beast – anything like that.

"When I first got the tattoo, that is not what it meant to me. I just don't want anything negative or demonic on my body anymore."

Watch video below


Days after she removed her face fillers and underwent a Bosom and butt reduction procedure, she decided to take off the Baphomet tattoo she got in 2021 from her hip.

The 34-year-old reality star did not only remove the Baphomet tattoo, but she also had smaller pieces 'Jay' (for YBN Almighty Jay) and 'Stevenson' (for Tyga) removed.

Blac Chyna revealed to DailyMail how getting baptized and reconnecting with God inspired her emotional, physical and mental well-being, which has seen her dissolving her filler, quitting her 'disgraceful' OnlyFans career, and getting rid of her heinous stage name in respect of embracing her birth name.

The reality star, who is now going by Angela White, explained that, following her baptism in May last year, she came to the realisation that continuing to share very X-rated images and videos on the 'disgraceful' platform was not "what God will want me to do".



Reacting to Blac Chyna who had just received Christ, Nigerian actress, Anita Joseph praised God for his faithfulness, taking note of how many people are turning a new leaf and following the Christian path.

Taking to her IG page, the actress wrote: "It's happening oh wow wow wow wow. God is too faithful".

Posted: at 28-03-2023 10:15 PM (2 months ago) | Addicted Hero