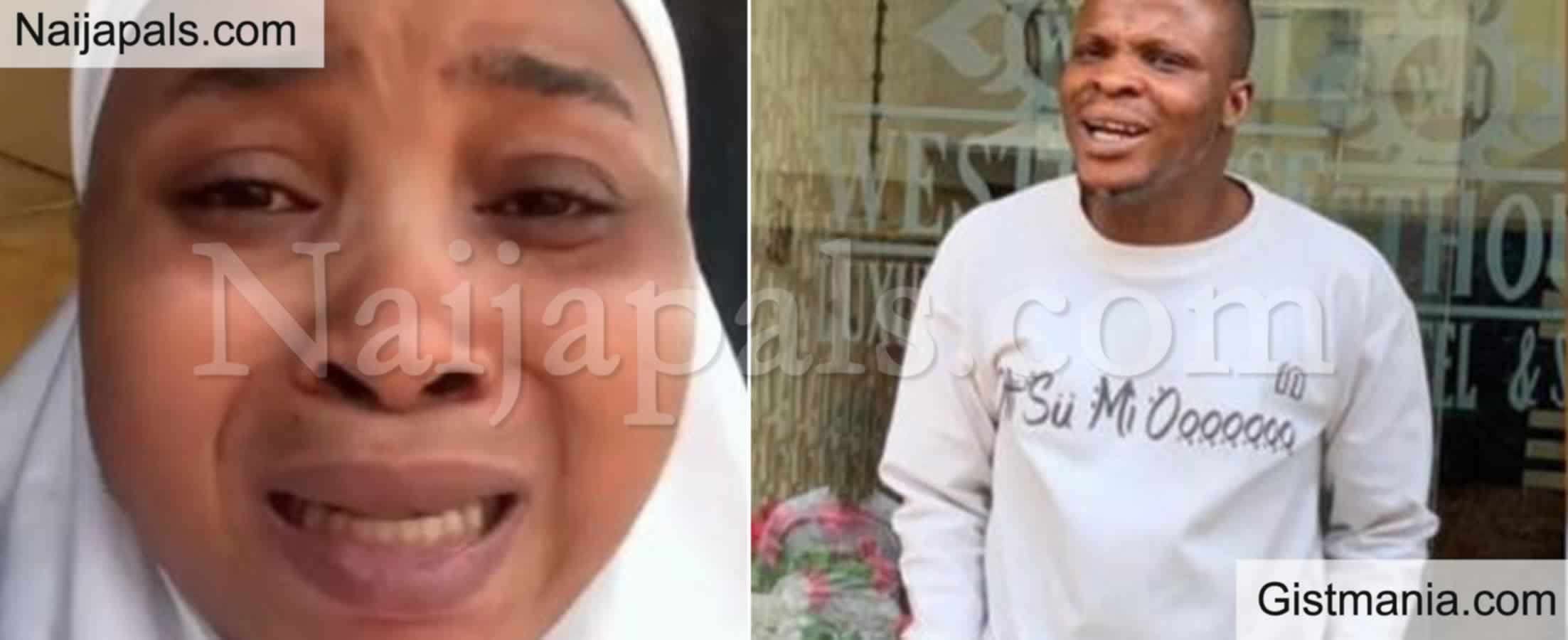 Nigerian skit maker Morufu 'Ijoba Lande' Kehinde had told his friend he was depressed and felt suicidal hours before he went missing, his friend and skit maker Oluwatosin 'Ijesa Ekun' Alo told Netng on Wednesday, March 29, 2023.

Ijoba Lande's family and friend said he left home around 9 pm on Sunday, March 26, 2023, after breaking the Ramadan fast with his family, and has not returned since then.

In a now viral SOS post on his Instagram page on Tuesday, March 28, 2023, his wife and friend Alo cried out about his disappearance and called on the public to help in searching for him.

His colleagues and other Nigerian entertainers have since taken to social media to share posts calling for help as they search for the skit maker.

Alo who spoke to Netng on Wednesday said Morufu's wife raised the alarm around 12 am on Monday, March 27, 2023, when the skit maker did not return to his home at Isefun, Ayobo, in Alimosho Local Government Area of Lagos, where he lives with his family.

He left home without his phone.

"When his wife did not see him around 12 am, she checked at a neighbour's apartment who we always stay with whenever we are together. The wife thought he was with the neighbour as usual. She called me around 12 am when the neighbour told her Ijoba Lande was not at his apartment," his friend told Netng.

"During the day when we checked his phone, we discovered his WhatsApp status where he wrote 'Help me, pity my mommy'. He posted a similar distress message on Instagram, and it generated a lot of reactions from people advising him."

Alo said Morufu shared some concerns with him that alluded to some financial challenges he claimed he was facing.

"We spoke on Sunday morning and he told me he was depressed and if death is easy, he'd have killed himself before calling me. I cautioned him and we encouraged ourselves," Alo said. "We've gone to check at the river close to his house at Isefun, checked at his friends' home but he's nowhere to be found," he said.

Alo said the case has been reported at the Ayobo Police station.

Lagos Police PRO, Ben Hundeyin, confirmed to Netng that the matter has been reported to the Police.

"Investigation has commenced into the matter," he wrote on Wednesday.

The skit maker, who is best known for his pranks and comedy videos, gained popularity with his commentary and motivational videos where he addressed different social and life topics.

He posted a prank video on his Facebook page on Sunday, March 26, 2023, at 5:11 pm.
---
Posted: at 29-03-2023 08:08 PM (2 months ago) | Hero