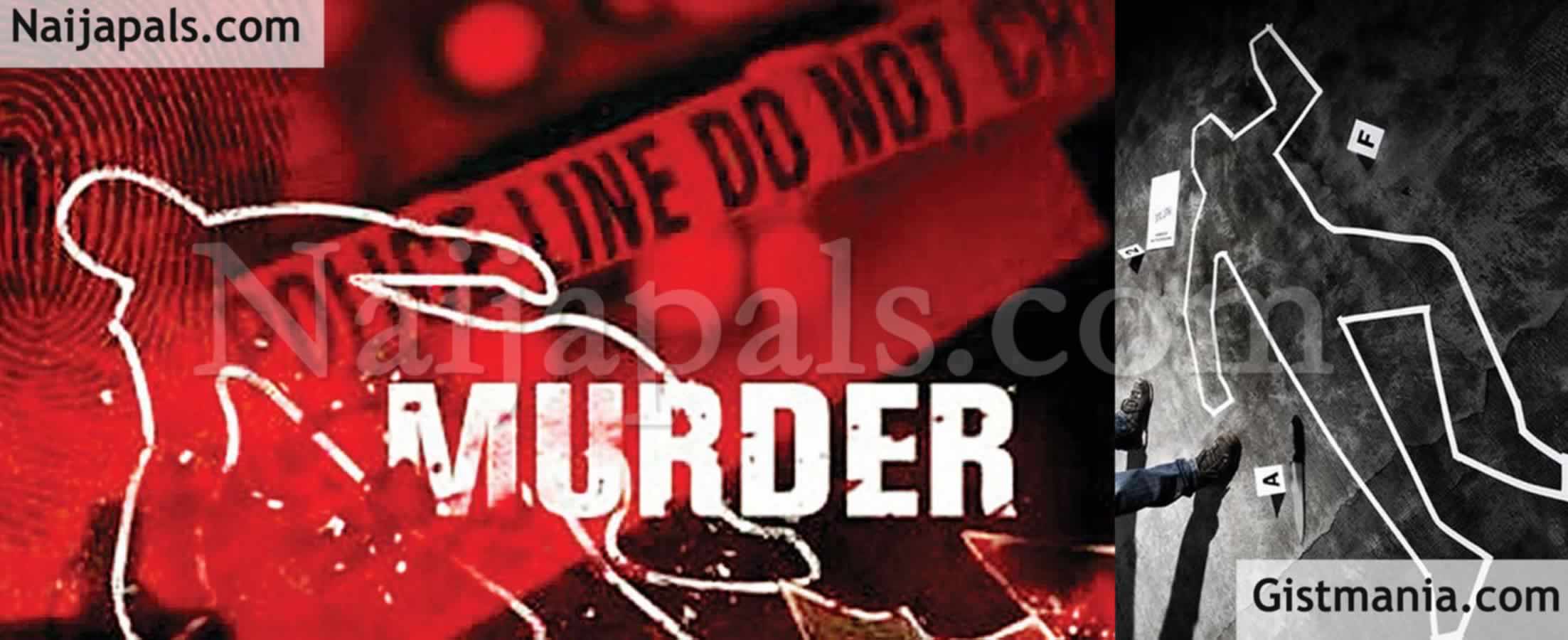 There was an earlier report that a naked man and woman murdered a man and a girl which sparked off the mass protest in Ihiala town in Ihiala local government area of Anambra State, it has however been discovered that the slayed young man whose body was carried in a wheelbarrow with the body of a young girl actually murdered the girl who incidentally was his tenant.

According to sources, the murdered young man on a white T-shirt that was carried on a wheelbarrow allegedly belonged to a group known to be involved in alleged ritual activities and was instructed to kill his tenant and harvest vital body parts hence the killing of his tenant, who is the girl that was carried in a wheelbarrow.

Soon after he had killed his tenant, his cult members a man in his mid-fifties and a woman allegedly came to confirm the death of the tenant girl but luck ran out for them when vigilant members of the kindred stormed the compound and found the corpse of the girl.

It was gathered that the late young man had been warned to stop inviting the man and the woman to his compound following suspicions of the villagers but he refused to adhere to the order.

Apparently shocked at the incident the crowd of protesters murdered the boy, stripped the man and woman naked, and forced them to carry the two corpses on a wheelbarrow.

According to an eyewitness;

"We have always suspected those two people, that is the man and the woman, and their relationship with that boy the boy has been warned severely to stop inviting them to his father's compound but he refused"

", So the villagers have been monitoring the man and the woman and on that day they saw two of them and traced them to the boy's compound only to discover that he had killed his tenant; the girl, and out of anger the crowd descended on the boy and he died," the source said.

It was at the peak of the protest that men of the Police in the area came in to rescue the naked man and woman from the grip of the angry mob who would have killed them.

It was equally gathered that in the midst of the protest, two persons were shot by an unidentified security outfit that was trying to make their way through the crowd and one of the victims has been confirmed dead while the other victim is yet to be confirmed about his condition.
---
Posted: at 10-06-2023 07:59 AM (3 months ago) | Addicted Hero