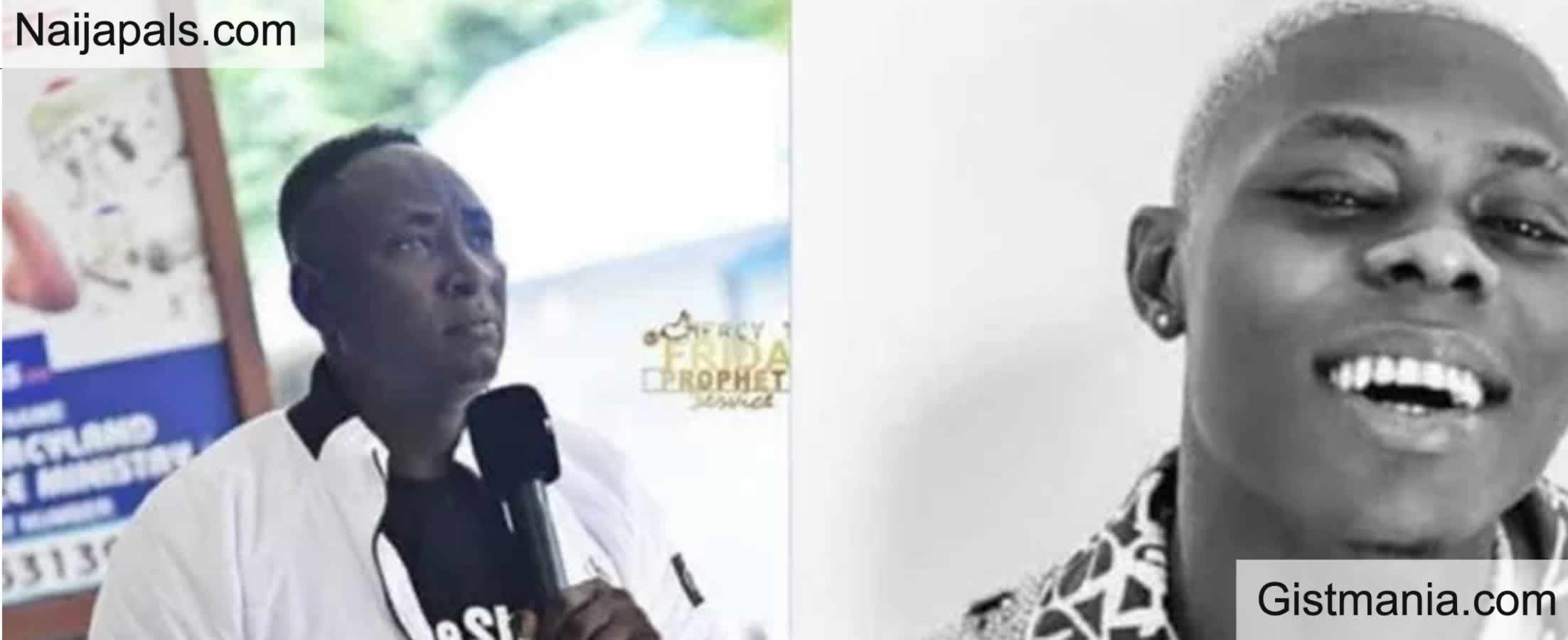 Renowned billionaire Prophet Jeremiah Fufeyin, has vowed to seek vengeance for Promise Oladimeji Aloba, widely known as MohBad.

MohBad's passing last week has sparked widespread discussions regarding the circumstances surrounding his tragic end.

In a recent interview held in Warri, Prophet Fufeyin, the founder of Christ Mercy Land City, expressed profound sorrow and grief while stating that the spirit of MohBad cries out for justice. He passionately declared his intent to ascend Mercy Mountain to seek vengeance for the young artist's untimely demise.

Prophet Fufeyin's words resonated deeply with the grieving fans and bereaved family members, all of whom have been fervently seeking justice not only for MohBad but also for other victims of violent crimes in Nigeria. Across various social media platforms, many expressed their gratitude for the spiritual leader's unwavering determination to secure justice for the slain musician.

Prophet Fufeyin's longstanding commitment to righteousness and justice is well-recognized, and numerous Nigerians turn to him for inspiration and guidance during trying times. His resolute promise to scale Mercy Mountain in pursuit of justice for MohBad is a testament to his unyielding dedication to upholding what is just and moral, even in the face of adversity.

As the nation mourns yet another loss of a promising young talent, it is heartening to witness the emergence of voices like Prophet Fufeyin's, which vehemently denounce senseless violence and advocate for positive change. It is our hope that his unwavering commitment to justice will serve as a catalyst, inspiring others to take a stand and join the battle against the pervasive violence that plagues Nigeria.
Posted: at 18-09-2023 01:13 PM (4 days ago) | Addicted Hero