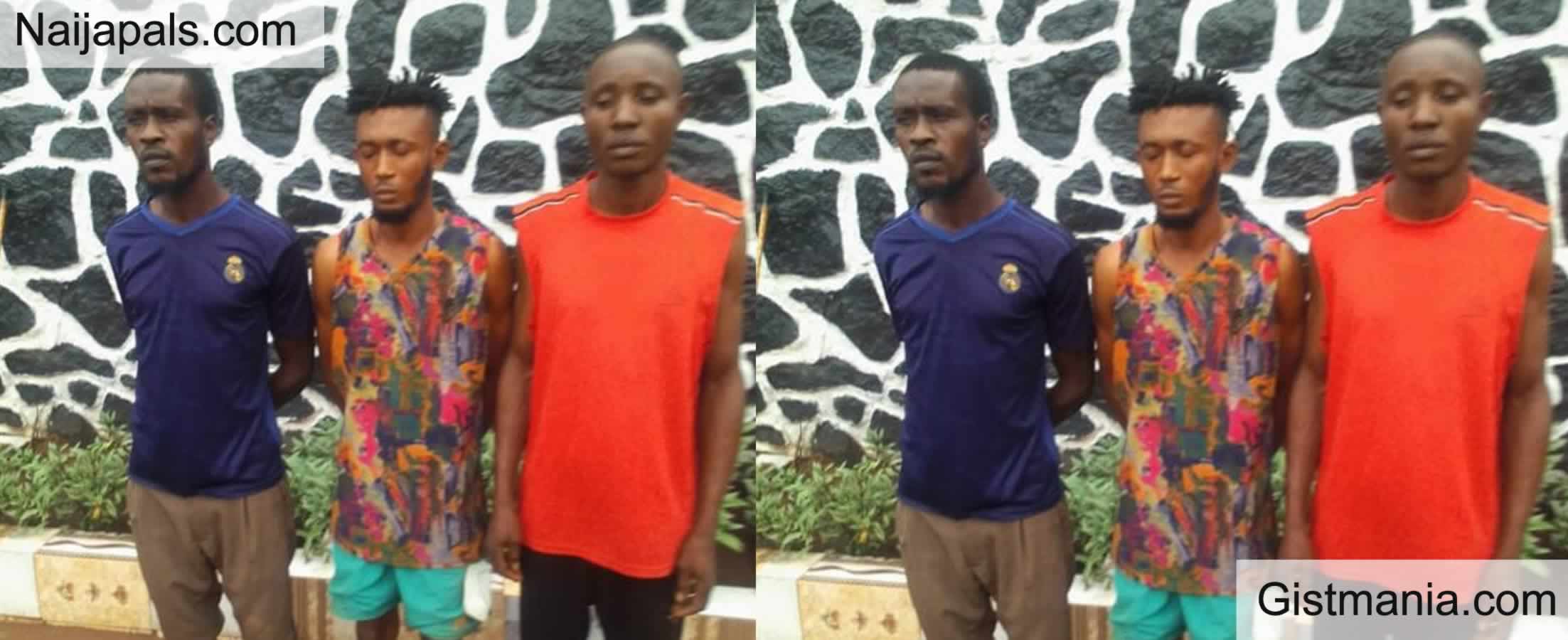 Residents of Sagamu in Sagamu Local Government Area of Ogun State now live in fear and praying for the mercy of God for their safety since a clash be- tween two rival cult groups, Eye and Aiye started in the town. This is because, no fewer than 20 young men have been killed in the supremacy battle that has ravaged the ancient town and it's environs. The clash which started last week has also crippled economic activities of the town and claimed the lives of three secondary school students who are children of same parents.

It was learnt that as a result of the latest supremacy battle, some parents in the town have stopped their children from going to school for fear of being hit by stray bullets from the hoodlums, while chasing and shooting at themselves. Residents narrates experiences Speaking on the development on the condition of annomity, a resident of Sagamu lamented that the town has been on edge since Friday last week as people go about in fear, praying not to be victims of stray bullets.

The source listed Agbowa behind Ewusi Palace, Makun, Ijagba, Ajaka, Isale Oko and Sabo as centres of the mindless killings in the ancient town. The source said: "Those boys have started killing themselves since Friday. As we speak, they have killed about 20 people, but many of these victims were innocent. "For instance, three secondary school students of same parents who had gone to cut their hair on Sunday in preparation for school resumption on Monday, were gunned down around Sabo area of the town.

"The target was actually the owner of the barbing saloon, but when he wasn't found there, the cultists decided to kill those that were found in the shop which is unfortunate. "About four people were also killed on Ode Lemo Road under the same circumstances. The target of the cultists was also not around when they came calling in the middle of the night, but they killed the four people they met in his room. "It is a terrible situation and no one can really say this is why they are fighting.

"Everyone is tired of this unnecessary and useless bloodshed and that is why we desire that when these boys are caught, they should not allow them to be back to town. "It's a menace that is giving Sagamu a bad name. One thing I have also realised is that we now have so much of drug joints in the town, where youths gather to smoke without being challenged by security agencies. "You will always see these boys in different joints and corners in the town with drugs.

I think government should look towards that direction too because once you have taken drugs you can do whatever you like.

Quote

" Another resident who spoke with our correspondent on phone who simply gave her name as Iya Titi, said the cultists used the opportunity when they strike to burgle innocent people's shops in the town. "This is not the first cult clash we have had in Sagamu, we have experience alot of it, even clashes between Hausa and Yoruba, claimed alot of lives. We need God's help in our town.

"Whenever there is rival cult clash in Sagamu one or two people's shops would be burgled, we also experience similar thing in this present clash. The state government need to put up a stringent law to curtail further loss of lives. Even if the cultist kill themselves, innocent members of the town who knew nothing why they are fighting are being killed like chicken on the slightest provocation. "We want peace in Sagamu and the whole of Remoland.

When we were growing up, we don't see such a thing then. But now innocent young boys who are supposed to bury their parents, it is now in other way round, it is the parents burying their children. With stringent policy I believe such rubbish will stop. The worst part of the crisis is that youths from one part of the town cannot go to another part of the town to play with friends.

They are always suspecting each other. "We want peace, the bloodletting we have witnessed in Sagamu town is a enough. In a place where there is much spillage of blood, such place always receive God's wrath. I pray such wrath don't befall Sagamu, because a lot of innocent blood are being spilled through the cult war. Three children of same parents were killed because of these useless clash by a bunch of fools who don't know what they want.

God will liberate us from the wicked boys and those using them."

Cultists coming from outside to strike in Sagamu It was also gathered that some of these cultists are always coming from places like Ijebu-Ode, Ago Iwoye and even Edo State to strike in Sagamu. The Force Public Relations Officer, an Assistant Commissioner of Police, ACP Olumuyiwa Adejobi, on his X (formerly Twitter) handle, said arresting the situation of cult clashes in Sagamu must be wholistic.

He said:

Quote

"Most of these people causing wahala in Sagamu are not Sagamites. At times, they come from Ijebu-Ode or Ago-Iwoye to strike and move. "In some cases, they come as far as Edo State. It's a problem that the whole system must tackle, not only the security forces. "I think the communities should rise up to it. They should have an urgent meeting with the heads or different quarters in Sagamu with the police and vigilance group to address the matter.

"In Sagamu, almost every young one is a cultist. Okada riders, artisans, even students are cultists, and I think the whole town and Remoland in general should take action." Another residents who spoke with our correspondent on phone said the cult clash is a worrisome one in the ancient town.

She said whenever they are going out in the morning everyone in the town choose where to go to, because you never can tell which part of the town they are going to come from. They strike sometimes in the day and night. "My children have not resumed school in this new session, because I don't want my children to be killed. Three boys of same family who went to barb on Sunday were killed in the Barber's shop when the cultists didn't meet their target.

"It is a serious war in Sagamu, those of you outside Sagamu don't know what we are going through. Even with the curfew in place the cultists still go about attacking their rivals. We need stringent policy from the government of Ogun State on cultistm, just like what Lagos State did.When its 4pm, you won't find people outside anymore on the street, everybody is afraid of being hit by stray bullets, we want everlasting peace in Sagamu and it's environs."

A gospel artist, identified as Sunny Pa, and a popular drummer, Elemere, it was gathered were victims of the ongoing hostilities. Police arrests 7 suspects Meanwhile, the Ogun State Police Command has arrested seven suspected cultists and recovered firearms in the town. The state Police Public Relations Officer, Omolola Odutola, said the operatives of the Command, led by ACP Shehu Alao, raided the town in collaboration with the Vigilance Group of Nigeria).

She explained that the operation was carried out in response to a report of a clash between two rival cult groups, namely Aiye and Eiye, which resulted in the death of in- nocent persons at Ewu Iya Sunday in Sakura and other parts of the town. The statement reads, "Upon receiving the information, the Area Commander swiftly mobilised more personnel to the scene to prevent the clash from escalating and apprehend the cultists involved.

"As a result, seven suspected cultists were arrested, and further investigations led to the recovery of a firearm, three live cartridges, and a criminal charm. "The individuals apprehended were identified as Asaiye Omolaja, Azeez Nofiu, Mathew Adewale, and Bolaji Ogunkemaya. It is worth noting that Ogunkemaya was found with the four deceased persons in the same room where the killings occurred.

One individual, Wasiu, managed to escape before the authorities arrived. "During the raid, Ogunkemaya provided critical information, stating that their leader, known as Azubuike aka BETTER, had been arrested by the Area Commander a fortnight ago. This information underscores the commitment of the police to dismantle these criminal networks.

"To address the alarming rise in cult-related violence, the Commissioner of Police, CP Abiodun Alamatu, personally visited Sagamu on September 18 to assess the situation firsthand and profile all the suspects apprehended. "CP Alamutu sternly warns all cultists in Ogun State that their activities would no longer be tolerated. He had declared a zero-tolerance policy towards senseless killings and vowed that none of these cultists will go unpunished.

"With the restoration of normalcy in Sag- amu and the diligent efforts of law enforcement agencies, it is evident that the authorities are committed to maintaining peace and security in Ogun State." Governor impose curfew However, in response to the violent clashes, the governor of Ogun State, Dapo Abiodun, ordered a restriction of movement in the Sagamu LGA, also the Sagamu Local Government imposed a dusk-to-dawn curfew on motorcycle and tricycle operations in every part of the town.

The governor assured residents of the town of their security and that of their property. "We, therefore, implore residents of the town to abide strictly by this restriction order and cooperate with security agencies to restore normalcy and bring perpetrators of these dastardly acts to book immediately,"

the governor said.
Posted: at 22-09-2023 08:33 AM (2 months ago) | Addicted Hero