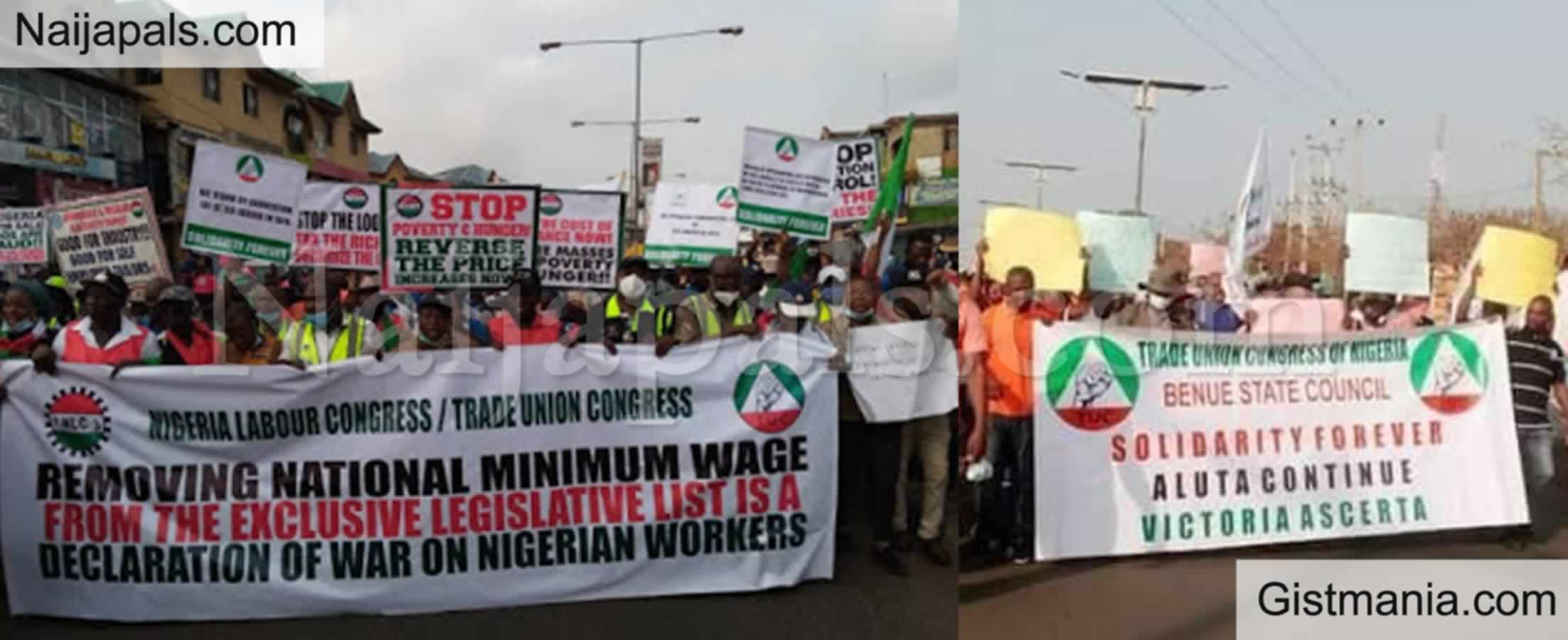 The Labour Party has thrown its weight behind the forthcoming indefinite strike action declared by the Nigeria Labour Congress (NLC) and the Trade Union Congress (TUC).

The party has affirmed its unwavering support for Nigerian workers as they seek to improve their working conditions through legitimate means.

Set to commence on Tuesday, October 3, 2023, the strike action is a response to a series of demands by workers nationwide. Their key demands include an increase in the minimum wage, reduced prices of goods and services, and enhanced working conditions.

The Labour Party has not minced words in its criticism of the government's perceived indifference and insensitivity towards the genuine concerns of the labor force.

The party has gone further to accuse the government of taking a punitive stance against Nigerian workers who dared to make their voices heard during the February 25 Presidential Election.

In a statement released by the National Publicity Secretary of the Labour Party, Obiora Ifoh, the party made its stance clear: "Labour Party fully supports the resolution of the Nigerian Labour Congress (NLC) and Trade Union Congress (TUC) to embark on an industrial action slated to commence as of Tuesday, October 3rd."

The statement continued, "We have followed with keen interest, in the last four months, various meetings between Organised Labour and various government bodies, including the President of the Senate, the presidency, and the ministers of Labour, as well as all the efforts made by the Labour leadership to get the government to understand the magnitude of sufferings government policies have thrown Nigerian Workers and the entire populace into since the enthronement of this administration."

With the strike looming, the Labour Party called upon its members and supporters to prepare for a potentially prolonged mass action. The party's message is clear: "No retreat, no surrender."
Posted: at 27-09-2023 09:04 PM (2 months ago) | Addicted Hero