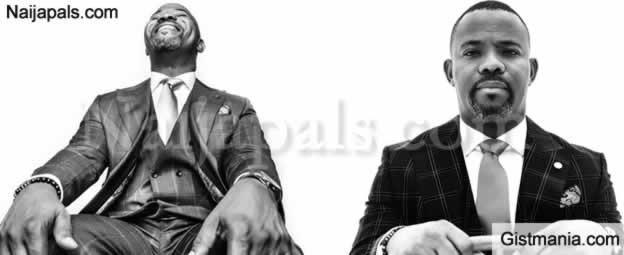 Veteran comedian Okey Bakassi has recently revealed a very troubling issue that plagues a lot of entertainers in Nigeria.

In an honest and insightful interview on Channels TV, Bakassi opened up about the disturbing experiences he faced both in Nigeria and abroad. He revealed that he had been approached by fraudsters and drug dealers who gave him invitations for him to join their illicit trade.

These invitations, he revealed, became even more frequent after he made the move to Lagos State in Nigeria.

The comedian shared that individuals in the entertainment industry are most often seen as easy targets for such offers. He exposed the vulnerabilities that a lot of entertainers face in their hunger for fame and success. While he acknowledged that their were financial rewards associated with drug peddling, Bakassi revealed that had refused these offers, choosing instead to "keep things simple."

Reflecting on his early days in Lagos, Bakassi reminisced about the various temptations he encountered. Okey Bakassi went on to explain that these offers to join the drug pushing team were not limited to Nigeria alone but also extended to him when he was abroad. In some cases, the drug dealers would even approach entertainers directly selling them the dream of quick riches.

However, Okey Bakassi revealed that he did not yield to these temptations, recognizing the dangers and consequences of following such a path. He expressed his desire to lead a life that allows him to sleep soundly at night, not scared and burdened by fear of law enforcement agencies.

Also recall that back in 2017, Oke Bakassi had boldly revealed that that "70 percent of Nigerian celebrities" were consumers of illicit drugs. While acknowledging his own experimentation with drugs during his younger years, he emphasized that entertainers often resort to drug use as a means to enhance their creativity.


---
Posted: at 30-09-2023 07:34 PM (2 months ago) | Addicted Hero